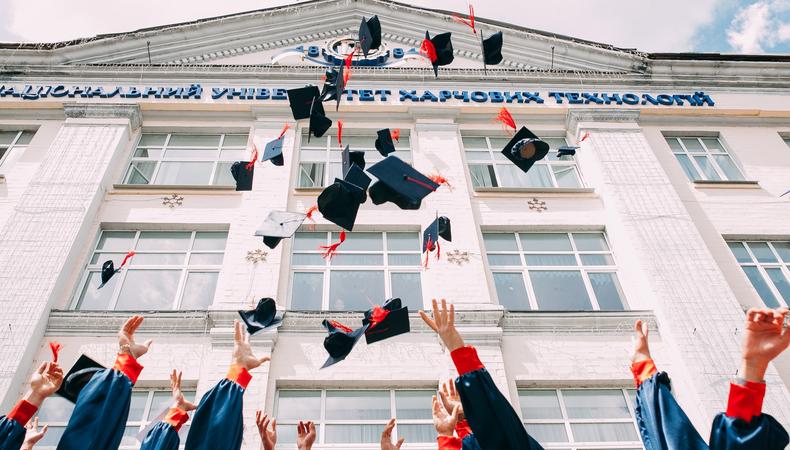 Over the last century, the training of actors has become an industry, with hundreds of programs and private studios offering everything from night classes to the highly sought-after MFA.
Prior to this development, actors trained mostly by informal apprenticeship in the business, studying the technique of masters from the wings or on set, practicing in the ranks, and perhaps working with private coaches. Then, in mid-century, great teaching artists such as Harold Clurman, Stella Adler, Sanford Meisner, Lee Strasberg, and others began developing methodologies and opened private training studios to offer more formalized training to actors. Most strove to translate Konstantin Stanislavsky's naturalistic approach to acting into fundamental craft principles. In so doing, they developed distinct, profound approaches to acting technique. They helped to define an actor's craft in a way that addressed multiple skills, including voice, speech, movement, rigorous approaches to texts, sensitivity to internal and external stimulus, and spontaneity and authenticity of expression combined with specificity and repeatability—all with the aim of an integration within the actor's art. These teachers transformed American acting and fostered a new era of talent.
This historic development was roughly concurrent with the end of the Golden era of Broadway and Vaudeville, which brought with it a decline in opportunities for new talent to apprentice in the trade. Then, in 1955, the Yale Department of Drama was reorganized as the Yale School of Drama, with an increased emphasis on professional training; in 1968, Juilliard hired John Houseman to manage a new Drama Division; and in 1974 NYU opened a Department of Drama, which was eventually to become a thriving part of Tisch School of the Arts. These institutions recognized the growing body of knowledge, the benefit of consistent practice in actor training, and the need for aspiring artists to have access to it.
From the 70s on, the training movement exploded. Now there are hundreds of degree programs that serve thousands of students. But this presents a fundamental problem for an art form that is, by its very nature, a talent given to few and exclusive of many. Consumer-driven, the number of training programs continues to grow, with these institutions graduating more students than the industry demands. What's more, many schools offer students inconsistent or inferior training at a cost that necessitates debilitating and ethically dubious debt loads.
So, how does one identify quality and value in an MFA program?
Notable Alumni
The established reputation of a program and the fame of its alumni are influential factors in evaluating a program. It's hard not to be awed by the names and long reputations of Yale, Juilliard, and NYU, and they strongly dominate the field in terms of successful and famous alumni.
However, all programs go through waves of excellence and decline, of innovation and stagnation, of coherence and disarray, and all programs emphasize different training values and methodologies that go through changes. It's important to carefully consider the leadership, principal faculty, the cohort of actors training there, curriculum, and production program in detail, and not simply assume that a famous name means the best training for any actor at any time.
Professional Theater Affiliation
Another variable affording clear value is an affiliation with a professional theater. Prominent among these are Yale and Yale Repertory Theatre, Brown University with Trinity Repertory, the University of North Carolina, Chapel Hill with Playmakers Repertory, the University of Tennessee with the Clarence Brown Theatre, University of California San Diego with La Jolla Playhouse, Florida State University with the Asolo Repertory, and Case Western with Cleveland Playhouse, with very few others. These programs provide opportunities for graduate students to work with active professional directors, playwrights, designers, and seasoned actors. They offer applied learning opportunities akin to internships in other fields of study, and networking benefits.
Yet the number of programs with this structure is dwindling, as there are natural tensions between producing and training priorities. What's good for actors in training is not always good for a theater looking to produce first-rate work and build an audience. It takes an established theater with a supportive artistic community to foster actors in training who need opportunities to experiment and stretch, to risk and fail. Understandably, this is often not a priority for producers and directors when choosing a season or putting up a large show so it's important to look closely at the relationship of the producing and training wings of these affiliations and the record of student casting in the professional theater.
READ: 19 MFA + M.A. Acting Programs You Should Know About
Cost
Perhaps the most basic consideration of programs is cost relative to benefit. At the graduate level in the US, some degree of funding support from schools can be expected. Yet many programs require students to take out substantial loans to manage tuition and living costs. Graduates locked into years of loans higher than their rent find working in the American theater impossible. (Less than five percent of union actors actually make a full living acting.)
Debt burden can be destructive, even fatal, to an artistic career, yet how painfully ironic, hypocritical, and unethical that schools supposedly preparing actors for such a career are obstructing the way. Cost should not be ignored or glazed over by idealistic young actors who are ecstatic to be invited to join any program.
Networking
One often hears of the "Yale Mafia," an envious reference to one of Yale's great strengths. Because Yale has playwrights, directors, dramaturgs, and designers all training together with the actors, this often leads to long-term collaborations and opportunities in the profession.
However, it's also true that during the training itself, the actors do a lot of work with fellow student directors and on student-written plays, diminishing their opportunities to work on great material with established professionals who might also provide job opportunities down the line. Large programs for directors or playwrights can limit the material actors have to work on, which should include a variety from developing new work to tackling a classic, a musical, or plays that feature diverse voices and styles.
Curriculum + Class Size
Arguably, the ideal class size eight-to-twelve students. Some elements of technique can stretch those numbers, but beyond that number, personalized attention will suffer unless the cohort is split into sections with sufficient specialized faculty. To maintain this balance, some three-year programs skip a year of recruiting, limit themselves to a small class size, or both.
If there are multiple acting degree programs in a single school, there will invariably be intense competition for resources, faculty, space, and production opportunities. If there is a strong BFA program it is likely to diminish the strength of the MFA, and vice-versa. Be wary of any program that consistently turns to the acting students to devise their own work, doing the job of director, designer, writer, and producer instead of focusing on the actor's craft.
Diversity
Without diversity, programs and theaters are impoverished. Diversity of leadership, faculty, staff, students, and of material in the theater's season should be a top priority for any program and applicant. Programs have made strides in recent years in diversifying, but there's a long way yet to go. Theater audiences too often seek comfort and escape more than challenge and truth-telling, and producers are fiscally restrained. Actors can play a large role in improving this situation by exploring diverse works and seeking programs that are willing and able to support them.
Acting for Camera
Most actor training is based in theatrical training focused on acting before a live audience. The fundamental skills hold true when working before a camera, but there are additional nuanced techniques to address. In today's marketplace, film and television dwarf theater in job opportunities and very few actors make their living solely in live theater.
Responsive MFA programs are striving to include a solid basis of experience and skill in acting for camera. Some have begun to produce films for their students, not only offering the experience but also generating footage for reels and other promotional materials.
A chance to work consistently with good critical feedback to develop a strong professional craft often leads actors to graduate school. For most, this may be the best or only opportunity to spend several years intensively focused upon training. For actors who find their way to the right school, this can be incredibly transformative. For others who jump at acceptance to a program without careful consideration, things might only get harder.
The views expressed in this article are solely that of the individual(s) providing them,
and do not necessarily reflect the opinions of Backstage or its staff.