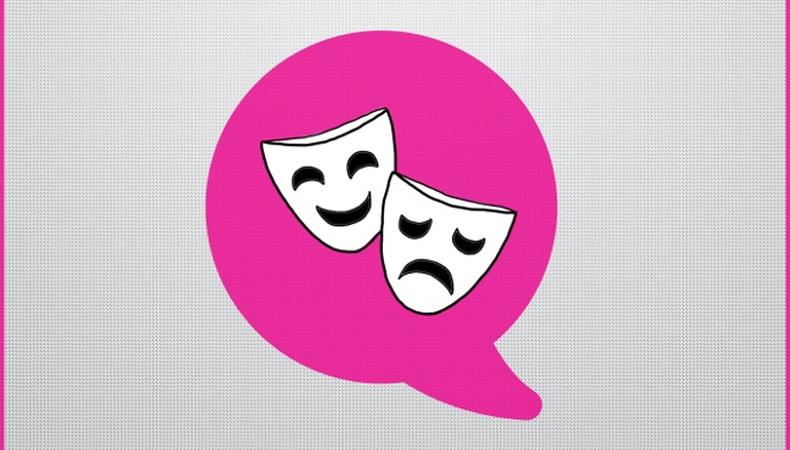 So you've just received an undergraduate BFA or B.A. degree in acting or musical theater. Congratulations! Hats off to you. While this is an incredibly exciting time in your life and your stage or screen career is brimming with potential, it can get a little overwhelming deciding what to do with that potential. Should you stay at home and find a day job to save money before doing anything drastic? Should you throw caution to the wind and hit the ground running to move to the big city? How do you even find auditions as a trained (but unemployed) actor with little professional experience?
The most important thing for an actor to maintain through uncertain times is the craft. If you want to succeed, no matter what stage you are at in your career, you must continue your training. That might mean taking acting classes at a local studio or hiring a private acting tutor or coach. For others (and if you find yourself reading this article, potentially you!), that means applying for graduate school to continue your collegiate studies.
The Actor's Market founder and executive director (and Backstage Expert) Gwyn Gilliss says that one of the best ways to decide if graduate school is the right step for you in your acting journey is to consider what you'd be happy doing with your talent and knowledge. For some, an actor's rigorous routine of day job, acting class, and auditioning while trying to make ends meet isn't for them. Moving to Los Angeles or New York City straight out of college can be a very rude and challenging awakening. If you can reflect on the matter and be honest with yourself and know that the hustle is not for you, consider adjusting your passion for acting to that of teaching. "Grad school is an excellent idea for many reasons. If you want to teach later at the college level, you'll need, at the very least, an MFA and a Ph.D.," she says.
WATCH
How to Choose Scenes for Acting Class
You also have to be honest with yourself about your career's probable trajectory. If you're a character actor who won't bloom until your 30s, getting a master's degree is a great way to continue training. The right graduate program will also introduce you to people who can help you farther along in your career. "You'll also make good connections that will help you get work in all media," Gilliss says. "Several classmates of mine from Carnegie Mellon and Yale became successful, and a lot of us got roles from their referrals."
Training and networking aside, getting a degree from some of the nation's top programs also bolsters your chances of booking a job thanks to name recognition alone. Have a school like Juilliard on your calling card looks good to producers, directors, casting directors, and agents before you're even seen in the audition room. Programs that culminate in a graduate-level showcase can also lead to nabbing representation straight out of grad school or getting cast in Broadway-level theatrical productions.
If you're thinking about pursuing a master's degree as an actor, you're probably looking at an acting MFA, a fine arts degree in drama, a theater arts degree, or a theater education degree. While it's important to know which specific program you're applying for at which school (all schools are different), for the most part, these master's programs in theater are all a riff on the same graduate-level studies. Expect to become not just a master as an actor, but to explore other creative facets of theater like directing, writing, and pedagogy.
With that in mind, Backstage is here to help you choose your best-fit graduate program by highlighting the 30 best master's degrees that the U.S. (and now the U.K.!) has to offer. Find out how to audition as a prospective graduate student, what each program looks for in its students, what a school's extracurricular or professional opportunities look like, and everything else you'd need to know below.
RELATED:
American Conservatory Theater
As a Tony-winning regional theater and educational institution, ACT—the largest theater company in the San Francisco Bay Area—has an indomitable foothold in the heart of its city's burgeoning theater scene in Union Square. The key to an ACT education is diversity; actors in its MFA program study and perform both classic and contemporary texts from around the world to mold them into "citizen artists" who are engaged with their greater community. They also enjoy hands-on professional experience with the theater, and individualized attention from instructors. The theater's position in the local arts scene also attracts guest speakers and performers from far and wide. Who knows? Alums like Denzel Washington, Annette Bening, or Elizabeth Banks may stop by during your three years there.
Boston University
If you're an actor looking to add a creative hyphenate to your area of expertise, Boston University's graduate program may be just for you. While its BFA program specializes in acting (just ask graduates like Julianne Moore, Uzo Aduba, and Marisa Tomei), its MFA program specializes in the deeper craft of theater, offering programs in design, playwriting, production, production management, directing, and theater education.
Brown University/Trinity Rep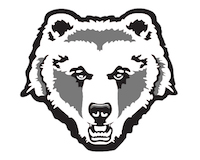 As one of several Ivy League institutions on this list, Brown's three-year MFA in Acting program is particularly competitive, as students are faced with cuts after year one; moving on to their second year of interdisciplinary studies in acting, voice, and movement is by invite only. Thanks to the university's partnership with Trinity Rep—which employs many graduate students as understudies in its regional stage productions—young actors have the chance to graduate with their Equity cards in hand. And the education is truly interdisciplinary, with courses across acting, directing, and playwriting.
California Institute of the Arts
The acclaimed arts school founded by Walt Disney perfectly balances an education both theoretical and practical, featuring three years of rigorous coursework in acting, voice, and speech with a special emphasis on movement and physical expression, as well as individually designed performance opportunities, on-camera intensives, and advanced scene study. The result? Versatile actors who are engaged with the world around them and who possess the skills needed for success.
Carnegie Mellon
Priding itself on being the first conservatory training facility in the U.S., Carnegie Mellon has been producing "innovators, practitioners and industry leaders" since 1914. But its graduate-level education is not for everyone. Truly embracing an interdisciplinary curriculum, this program is for theater-makers who are looking for more than just acting courses, as it offers master's degrees in various areas of design, technical directing, dramatic writing, costume production, and stage and production management. If you are an actor with a bachelor's degree in the theater arts who is looking to expand your theatrical prowess and begin creating your own work at the professional level, Carnegie Mellon may well be for you.
Claire Trevor School of the Arts at UC Irvine
This three-year graduate acting program out of UC Irvine fosters mastery in stage and camera acting, voice, speech, and movement while expanding a traditional conservatory curriculum to include seminars in script analysis, acting theory, acting pedagogy, and dramatic theory and criticism. Above all else, though, the Claire Trevor School fosters individuality; though many actors graduate each spring with more or less the same education, it is the things that make them different that are emboldened as their calling card in the real world. Plus, in addition to the campus productions staged each year (graduate actors are expected to complete six performance projects over its six semesters), students are also given an "in" to audition for professional grade productions and festivals through the summer months, such as the Colorado Shakespeare Festival, the Utah Shakespearean Festival, the Pacific Conservatory of Performing Arts, Shakespeare Santa Cruz, and more.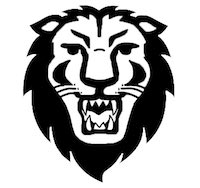 Columbia
This New York City–based Ivy seeks "the bold, the curious, the fearless, the actor of indomitable spirit." If you fit the bill, listen up! The three-year program offers a wide variety of techniques and courses (including those of Stanislavsky, Meyerhold, Brecht, Brook, and Grotowski) and an exploration of texts both contemporary and classic to custom fit to each graduate student's individual needs. That deep dive takes place over the course of four semesters; a student's final year is all about prepping her for the professional world with a yearlong professional practice course and a series of professional development workshops. It all leads up to both an L.A. and an NYC showcase in the spring of one's third year.
DePaul University, The Theatre School
Over its three-year curriculum, DePaul's MFA acting program trains actors to be artists of the world, sharpening skill sets developed in undergraduate studies to finer emotional precision while fostering an expertise in both classic and contemporary texts. Course study also involves a deep dive into the business of acting and how to make a career last. And thanks to the university's location in the heart of Chicago's thriving theater and arts scene, third-year graduate students are connected with industry professionals. It all culminates in an MFA showcase for the program's students in Chicago, New York, and Los Angeles.
NYU Tisch School of the Arts
This program has a bevy of notable graudates, including last year's best supporting actor Oscar winner Mahershala Ali and his "Moonlight" costar Andre Holland. That is not to mention other esteemed actors as varied as Marcia Gay Harden to Corey Stoll to Debra Messing to Michael C. Hall. This three-year master's program is built on continuity (the graduating class will form a tight-knit company while also having many of the same professors through their time at NYU) while still maintaining an element of surprise as "the skill level demanded of their students" heightens. This program, in particular, is known for its in-depth film acting training and for theater actors, its third-year collaboration with Lower Manhattan's Public Theater.
Pace University's Actors Studio Drama School
Rooted in the Method acting system first developed by Konstantin Stanislavsky, this three-year program out of the Actors Studio Drama School in NYC begins its first year by pairing writers, directors, and actors all in the same curriculum to develop a "shared language" between tomorrow's collaborators. Years two and three focus on taking the established instrument—the artists themselves—and training them to create characters of their own.
Rutgers University
While many collegiate-level acting programs hinge on a four-year degree for undergraduate studies and three-year for graduate, Rutgers University's Mason Gross School of the Arts enacts a 3.5-year program for both levels of study, and there is plentiful commingling between the two age groups. Built on the foundations of a true theater company, this program inducts actors (both undergrad and grad), playwrights, directors, set designers, and more to learn and work alongside each other in the theater arts for the next seven semesters. While there is a shared curriculum between these practices (including theater history, global theater, and career transition), the heft of one's degree is earned through core classes, which in the acting track emphasizes speech and movement alongside Meisner, Chekhov, and classical training. Further aligning with this "company" mentality, productions utilizing all departments are developed and put on throughout one's education, and when it comes time for graduation, professional showcases are staged in New York City.
The Juilliard School

We can't talk American MFA programs for actors without talking about the Juilliard School. Though the inaugural graduate class of eight students was introduced a mere six years ago in 2012, the esteemed institute's MFA drama degree has already risen as the cream of the crop of what acting programs can offer. It's no wonder, considering its roster of Drama Division undergraduates includes Viola Davis, Jessica Chastain, Oscar Isaac, Laura Linney, Kevin Kline, and Christine Baranski. The four-year conservatory program is structured around a complementary pairing of BFA and MFA drama students who all work together in acting, voice, and movement studies. Graduate students, of course, have advanced studies of their own, including seminar programs in production, directing, playwriting, pedagogy, and theatrical trend studies in addition to specialized acting courses, ultimately building the foundation to bridge the actor's studies to his or her professional pursuits.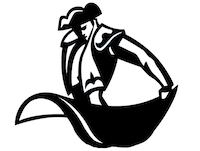 The Old Globe & University of San Diego Shiley Graduate Theatre Program
When the Old Globe Theatre founding director Craig Noel was in need of classically trained actors to take on the Shakespearean texts his theater was known for, he couldn't find them on the west coast. And if they weren't coming to him, he decided to build them from the ground up; shortly after, he partnered the Old Globe with the University of San Diego to make what would become one of the most respected—and competitive—classically skewed master's programs around. Seven students are chosen from hundreds of applicants annually for the two-year program, which demands a full schedule of classes, workshops, and rehearsals six days a week during the school year, plus professional stage work at the Old Globe through the summer months. One's master's degree is then capped with an original, final solo performance thesis that "demonstrates technical expertise and theatrical expression."
UCLA
Graduate students out of UCLA's Interdisciplinary Theater MFA Program in Acting are incentivized to create the "theater of the future." The degree covers theater, film, television, and digital media, and lasts for eight quarters, one year of which will focus on acting for the camera, microphone, and motion capture in addition to the typical conservatory-style courses in voice, movement, and speech. Collaboration, too, comes to play a major role in the university's master's course of study, as students of playwriting and directing join acting students for their first quarter to study one another's major, later inciting collaboration through the rest of their time as students. And, in the end, one really can't ask for much more than UCLA's location; the school has a rich history aligned with nearby Hollywood, allowing for invaluable resources from its archives and special collections exclusive to its campus.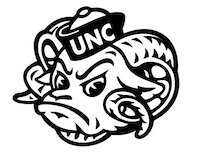 University of North Carolina, Chapel Hill
Established in 1925, the Department of Dramatic Art out of UNC Chapel Hill is the second oldest collegiate acting program in the country. Its three-year, graduate-level Professional Actor Training Program (PATP) is one where actors are given both the necessary skill sets and emotional tools to act successfully for the stage and screen and the knowledge and, at times, connections necessary to make a living doing it. Chapel Hill has rich ties with the local Equity/LORT theater, Playmakers Repertory Company; in fact, graduate students are accepted on a basis of how well they will fit as a member of that theater's community. Furthermore, students are eligible to receive their Equity card prior to graduation thanks to their involvement with this nationally recognized theater.
University of Washington
The MFA-level Professional Actor Training Program out of University of Washington's School of Drama has been around for over 40 years, molding actors to succeed in the arts after graduation and to maintain a creative sense of wonder well into adulthood. The average actor may not always adhere to a strict 9-to-5 schedule in the real world, but the graduate actors at this university do! Monday through Friday, 9 a.m.–5 p.m., these students meet for general course study for three years, ultimately accumulating the experience of at least seven stage shows, two original solo productions, a dialect project, and, of course, ongoing classes in scene and technique study for both stage and screen acting. Plus, professional acting opportunities abound in this corner of the country; students often audition and book summer gigs with the Seattle Repertory Theatre, Intiman Theatre, ACT (A Contemporary Theatre), Seattle Children's Theatre, Seattle Shakespeare Company, and the Oregon Shakespeare Festival.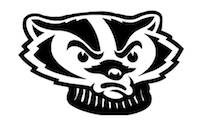 University of Wisconsin
None other than staff-favorite actor here at Backstage (and Emmy-nominated star of "The Leftovers" and "Fargo") Carrie Coon graduated from this highly regarded but often overlooked graduate program in the American Midwest. A student actor's three years at University of Wisconsin's Department of Theatre and Drama are defined by an in-depth study of acting and directing, as well as "integrated programs such as Theatre for Cultural and Social Awareness and Theatre for Young Audiences," so graduates come out with a better understanding of the world and social climate around them and how their talents as actors and theater-makers can correlate and contribute to that climate. "Special focus," its description reads, "will be given to fundamental studies, collaboration, and entrepreneurial opportunities preparing students for the changing landscape of the professional theatre."
USC School of Dramatic Arts
Fusing a classical, conservatory-style approach and a more contemporary, physical approach over its three years, this program out of the University of Southern California produces individualized, self-starting talents who innovate and create through the performing arts. Broken into four main objectives—creative, corporeal, scholarly, and collaborative—this program prepares graduate students to leave USC's L.A. campus with the skills, knowledge, and stamina to succeed on the stage and screen thanks to a series of capstone events, a three-play repertory thesis project, and extended audition workshops with Hollywood casting directors, agents, managers, directors, and producers. Few schools can claim to have such a deep-seated well of talent and alums working just outside their campus who are ready to give back to the school that made them.
Yale School of Drama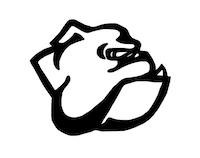 The Yale School of Drama's master of fine arts in acting program is consistently ranked atop the list of the world's finest programs for a reason—and it's more than just because of alumni like Meryl Streep (though that doesn't hurt!). Like at many of the schools on this list, collaboration between theatrical disciplines like writing and direction is a key component of Yale's three years of graduate study. Unlike the others, it has the Tony-winning Yale Repertory Theatre at its back, where all acting students are required to understudy at one point, nabbing them their Equity cards upon graduation.
---
MAs IN THE U.K.
What, you thought the U.S. was the only home for the world's finest theater programs? Think again! For graduate-level actors, these are three more options worth checking out on the other side of the pond.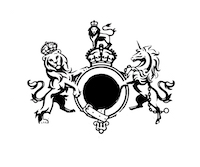 Bristol Old Vic Theatre School
What do Daniel Day-Lewis, Patrick Stewart, Naomie Harris, and Gene Wilder all have in common? A degree from this prestigious program out of the Conservatoire for Dance & Drama! Lucky for you, this world-class education is not just for local talent. The school offers a one-year, 40-week conservatory-style intensive for 14 international students to receive a Master of Arts degree. With its focus on acting technique, text interpretation, voice, singing, acting for the camera, and movement and dance, performers leave Bristol with a deep, textured understanding of the craft and a preparedness to take on the industry within their country of origin. Plus, they're likely to boast the finest knowledge of Shakespeare of their lot.
Guildhall School of Music & Drama
Like several other institutes on this list, graduate drama students at Guildhall study for three years alongside the bachelor's level students but take on additional coursework to better hone their critical and reflective skills while generally being held to a higher level of expectation, comparatively. So in this case, year No. 1 courses in acting, voice and speech, and movement are all taken alongside undergrads, while specific modules in critical evaluation, for instance, is taken strictly at the master's level. A unique personal development plan also has a hand in a student's first and third year. In the first, student actors evaluate their desired journey and goals through their master's studies; in the third, they reconfigure those goals to make a personal career plan beyond the university's London campus.
London Academy of Music and Dramatic Arts
Colloquially known simply as LAMDA, this London-based institution is for the aspiring actor eager to immerse his- or herself in some of history's finest playwrights and texts. Over the course of LAMDA's four-term course for international actors seeking a Master of Arts degree, students will bask in the plays of Shakespeare in addition to works from the Jacobean, Spanish Golden Age, Restoration, and French Classical Theater periods. Coursework, scene study, and workshop performances then conclude with a public production in London and—for actors eligible to work in the U.S.—a full-fledged showcase in New York and Los Angeles the fall after graduation.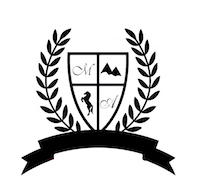 Mountview Academy of Theatre Arts
This London-based academy has an international reputation as one of the U.K.'s very best training grounds for actors, musical theatre performers, directors and theatre technicians. Spanning three terms and 45 weeks, the institute's intensive master's performance program for post-graduate level actors emphasizes that students must come in "prepared for hard work." Students can expect the first two terms to include performance projects including two contemporary plays and one Shakespearean work, plus course study provided by fellow actors, directors, and other industry professionals. Lessons cover skill sets that performers of theater—musical theater and straight play alike—must know in order to succeed: acting, screen acting, approach to text, dance, improvisation, movement, radio technique, sight reading, singing, stage combat, and voice. For the program's third term, master's students participate in film and TV workshops and fine tune their auditioning technique and their resumes, all in an effort to properly prepare them for the professional world. A fully-staged production open to the public is also developed and performed in addition to a professional end-of-year showcase.
Royal Academy of Dramatic Art
Validated by King's College London, this one-year, four-term MA course enhances and develops masters-ready actors' skills through a post-Stanislavsky lens. Educators' experimental approach and emphasis on collaboration instills acting both physically through movement and character creation and mentally through in-depth theoretical study. RADA is centered on three "strands," beginning with an understanding of the practice and methodology of acting and performance; while the school's foundation is in Stanislavsky's system, also expect to befriend the contributions of Brecht, Copeau, Meyerhold, and Grotowski. Courses further contextualize experimental theater from the international stage while also delving into new writing and performance since the early 1900s. The second strand is a development of performance by fine-tuning of an actor's natural strengths and by pinpointing their weaknesses, ranging from singing to creative writing to improvisation and more. The third and final strand is scene study, which is present throughout the year and provides a playing field where students can interact and experiment with the knowledge they've gained in the classroom and elsewhere.
*This post was originally published on May 1, 2017. It has since been updated.
Looking for work after graduation? Check out our film audition listings!