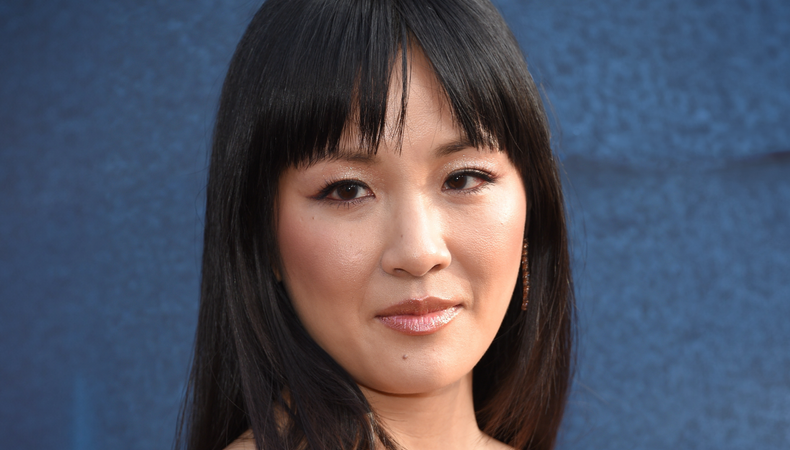 In the Envelope: The Actor's Podcast features in-depth conversations with today's most noteworthy actors and creators. Join host and senior editor Vinnie Mancuso for this guide to living the creative life from those who are doing it every day.
Constance Wu has wanted to play Audrey, the timid flower shop co-worker to Seymour Krelborn in 'Little Shop of Horrors,' ever since she caught a community production of the Alan Menken-Howard Ashman musical as a kid. Now, after several decades, a successful six-season run on "Fresh Off the Boat," and a few roles in big-screen hits like "Crazy Rich Asians" (plus a quick brush with the canceled Taron Egerton-led "Little Shop" movie remake), Wu is finally taking on her bucket list role in the Off-Broadway revival alongside Corbin Bleu's Seymour.
"I tested for the remake of the movie and was devastated when I didn't get it. Devastated!" Wu tells us. "But then the movie got shelved, actually, as many Hollywood projects do… When the [Off-Broadway] opportunity came up, I was friggin thrilled. I'm still thrilled right now. It's everything I ever wanted."
On this episode of In the Envelope: The Actor's Podcast, Wu takes us through her entire theater journey, from early days as a struggling New York actor to finally arriving somewhere that's green with "Little Shop."
When it comes to acting, she believes in being as fluid as possible.
"The second that I think, This is my process and this is how I do it, that's the second that I know I'm in trouble. That's when things become static and [I'm] not adaptable. The biggest thing for me is always being able to be alive in the moment. The second something is set in stone, like: I have to say a line this way, you lose that aliveness. I went to drama school, and we did all the Meisner repetition exercises, sense memory, and all the lexicon Shakespeare works. I actually think, in a way, that set me back a little bit. Drama school kind of put me in my head about my work, which I think was important, because it's good to have those kinds of things. But it made me worse before it made me better."
One of the most formative notes Wu ever received came from her acting coach, Craig Archibald: "You're watching yourself."

"I was hitting all the beats, doing all the things that I was supposed to do. I was being, quote-unquote, 'a good little actor.' Because of that, even though I was hitting everything, and even though, in a conservatory drama school, I probably would have gotten high marks, I wasn't fully in there. I was watching myself, congratulating myself, showing off a little bit like: Oh, I understand the subtext behind this line; oh, I understand what I need to do in the arc of the story. When you get to that point, then…it ceases being about the character, and it's about you."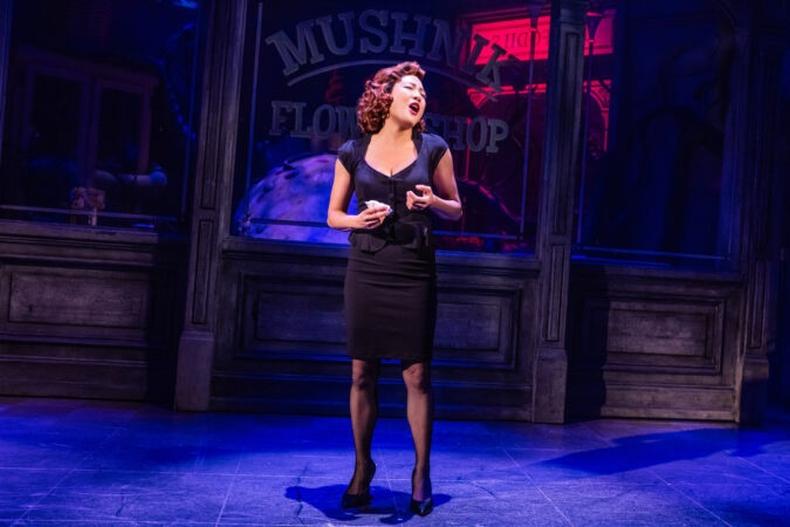 Constance Wu in "Little Shop of Horrors" Credit: Evan Zimmerman
With a truncated rehearsal process for "Little Shop" and no previews, Wu found Audrey by experimenting onstage.

"At first, I was really playing the comedy, and I'm pretty good at the comedy. And then Michael wanted me to really play into the domestic abuse aspect of it and the trauma and despair of Audrey, rather than playing her as the funny, ditzy, squeaky girl. I was like, That's interesting; that's very in line with my values as an artist.
On my first night, I tried that, and it lost a little something for me. So then the journey for that first week of performances was: How do I find the humor, the heart, the tragedy, and the depth without watering any of those elements down? I just played around with the character for the whole first week, and I let Audrey surprise me. And she did. I think I've found it. But I had to try that one show where I went really dark, and that didn't work. I had to try shows where I only played the comedy, and that didn't work either…. But you try, and you learn things from it."
For Wu, theater is a place for actors to learn discipline.
"To be honest, I don't think [theater] is for everyone. There are some film actors who I don't think belong on the stage. That's not me denigrating their work at all. It's just a fit thing. If you only want to do film and TV, then only do film and TV. There's nothing wrong with that.
If there is one thing that I think [theater] would help a film and TV actor with, it is discipline. Because I know a lot of film and TV actors who show up and they barely know their lines. But they have tremendous talent and they can be incredibly live in the moment. Once they get that one performance on film, they don't have to ever do it again. Not so with theater; you have to do eight shows a week. You're not going to always have that magic that you might have on that one day of filming. Finding the tools to still have a great performance, even if it's not a magical day, that just comes from discipline and integrity. That is a skill where there's not really a cheat sheet for you. You can't do theater and show up and not know your lines. You can show up without knowing your lines on a film and TV set. Because if you fuck up your lines, they just don't use that cut."
Subscribe to In the Envelope to hear our full conversation with Wu: