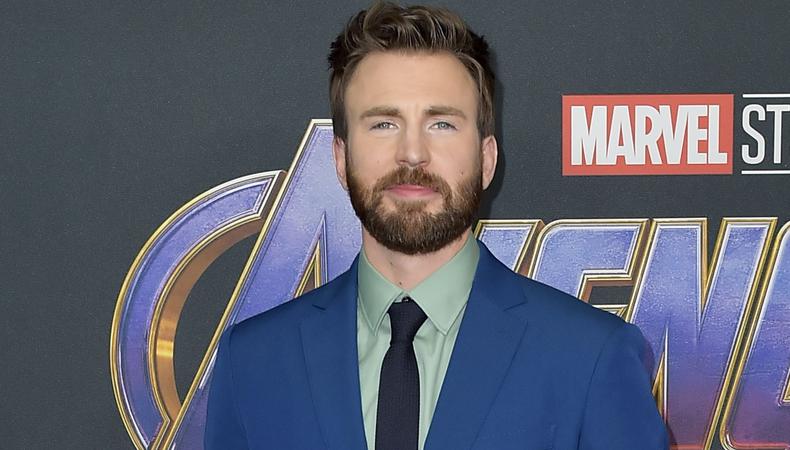 Welcome to Rumorville! Here you can learn about casting news that's about to break in Hollywood. These speculations might be only rumors, but that doesn't mean you can't follow the trail all the way to the audition room.
"Little Shop of Horrors"
Captain America may be heading down to Skid Row. As reported early this week by The Hollywood Reporter, Chris Evans is in talks to join the upcoming "Little Shop of Horrors" film remake, playing the sadistic dentist Orin Scrivello, DDS. At this time, most of the cast is rumored, including Evans' Marvel co-star Scarlett Johansson as Audrey and Taron Egerton as Seymour. However, the production has confirmed that Billy Porter will be voicing the human-eating plant, Audrey II. Despite his TV partnership with Rapaport/Baldasare Casting, he typically uses different casting directors on his films and one has not been announced yet.
"The Auteur"
Fresh off his Oscar win, "Jojo Rabbit" filmmaker Taika Waititi is heading to the small screen. Showtime has confirmed the development of a half-hour horror series, "The Auteur," starring Jude Law. Waititi will write alongside Peter Warren ("Ghost Team"), adapting the graphic novel of the same name that follows a film producer who, desperate to make a great horror movie after a massive box office bomb, accidentally traps his production on the backlot with a serial killer. With big names like Waititi on board, expect the project to be picked up to series, especially given the fact the cabler has ordered multiple scripts so far. Expect a casting announcement once production plans are in place.
"Star Wars" Feature
It should come as no surprise, but the "Star Wars" cinematic universe has not actually concluded with the release of the final installment of the latest trilogy. According to Deadline, a new "Star Wars" feature is in the works from "Slight" filmmaker J.D. Dillard with Matt Owens ("Luke Cage," "Agents of S.H.I.E.L.D"). The new project will reportedly take place on the hidden Sith planet of Exegol, which was introduced in "Star Wars: The Rise of Skywalker." Sources close to the feature have not been able to confirm if this will be for theatrical release or for Disney+. Veteran CD Nina Gold has done much of the casting on "Star Wars" film projects, so keep an eye on her (very busy) office for news when the project gets further off the ground.
"She-Hulk"
Marvel is reportedly hoping Alison Brie is willing to undergo a massive transformation… or, at least someone who looks like her. The studio is reportedly casting its upcoming Disney+ "She-Hulk" TV series and is on the hunt for an "Alison Brie-type" to take on the starring role of Jennifer Walters… that is assuming if they can't get Brie herself. Brie currently has a few films in the works, including "Happiest Season," directed by Clea DuVall and also starring Kristen Stewart and Mackenzie Davis, so take the search with a grain of salt. But as always with Marvel projects, keep an eye on the office of Sarah Finn for casting opportunities.
"Indiana Jones 5"
Finally in the news, a bit of a surprise over at Paramount Pictures and Disney: Steven Spielberg will not be directing the upcoming "Indiana Jones 5." After a long development process, the director has decided to hand over the reins to another filmmaker for the first time in the franchise's 39-year history, hoping to bring a new voice and perspective to the series. According to Variety, "Ford v. Ferrari" helmer James Mangold is the name in talks to take the job, but a deal has yet to be closed. Spielberg will remain a hands-on producer. One thing is for certain: Harrison Ford will still be reprising his role as archeologist Jones. Debra Zane was the casting director for 2008's "Indiana Jones and the Kingdom of the Crystal Skull"—whether she returns or not will be up to the new director. Mangold typically works with Beach/Katzman Casting, but for 2019's Oscar nominee, Ronna Kress was in charge of casting.