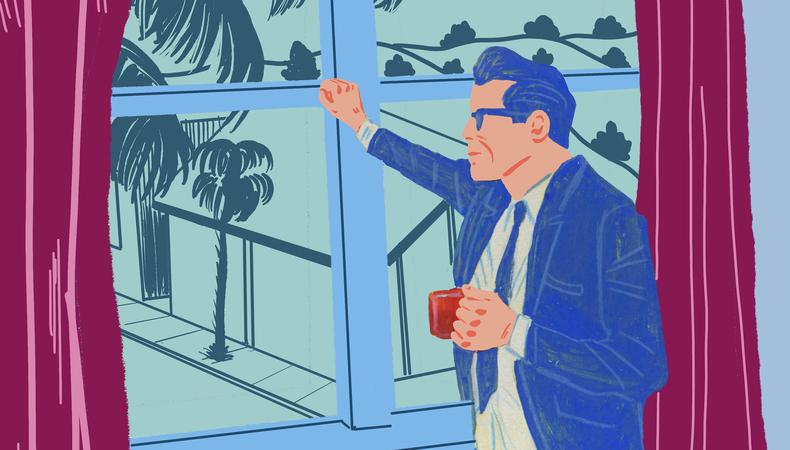 All my agent friends keep saying the entertainment industry will eventually get back to normal. Is that true or is it just wishful thinking? I believe the truth lies somewhere in the middle.
For starters, a lot of actors who booked pilots this year are going to be very unhappy. And that goes double for the agents who represent them. Why? Because practically every single pilot had to shut down before they were done shooting. And quite a few hit the brakes before production even started. Will they come back? Maybe, maybe not. If force majeure is invoked and actors don't get paid, it voids their contracts and they're no longer attached to those pilots. (Perhaps of interest here: Of about 55 broadcast pilots this season, excluding straight-to-series orders, only one has been completed, the Chuck Lorre comedy "B Positive.")
Imagine this: You're an actor who's been struggling for ages, and this is the year you finally scored a series regular role on a network pilot. The only person happier than you is your agent. If that pilot goes to series, everyone's looking at some sweet long-term money. And if that series becomes a hit, we're talking seven figures and lifetime security.
Now picture yourself on set, prepared to play the role that will change your life. Life truly is a bowl of cherries—but those cherries start to rot as a virus that started in a food market halfway across the planet destroys all your professional dreams. Now you have to hunker down, your agent can't answer your questions, and the future is a big ol' question mark.
I have two clients in this position, and the word is one of those pilots is deader than disco. The other might come back. We'll have to wait and see.
Now, here's a prediction that's going to scare a lot of my colleagues. I hope I'm wrong, but I think a lot of smaller agencies are going to close before this nightmare is over. Those small companies don't have deep pockets, and a work stoppage like this could be devastating. Young actors will also get screwed, because those small agencies are often the only places that will take a chance on them in the early days of their careers.
READ: 1 Agent's Advice on What You Should Be Doing During the COVID-19 Pandemic
The mid-size agencies that survive will definitely be cutting their lists down when production gears up. Fat will get trimmed. Focus will be sharpened. And actors will get dropped. That's what the future holds, because those companies will need to generate lightning-fast commissions to cover their bills, and they can't do that with clients who haven't been booking on a regular basis.
This last prediction is obvious but important: Self-tapes are going to become even more prevalent than they were before this disease landed on our shores. The week before the industry shut down, every casting office started working from home and every single audition became a self-tape. So, to answer all those actors who keep asking what they can do while they're hiding in their bunkers, I would say this is the time to practice and perfect your self-taping skills. You can do this virtually with your actor friends so you don't have to worry about social distancing. This might be the smartest move you make in this limited environment.
For now, stay safe and stay healthy.