If, in March 2020, you came across a video of Emmys being handed out by someone in a tuxedo-style hazmat suit to practically every cast member of a Canadian sitcom, you couldn't have known what sort of dystopian hellscape you were witnessing. (You might have already known that "Schitt's Creek" was very, very good, but we digress.)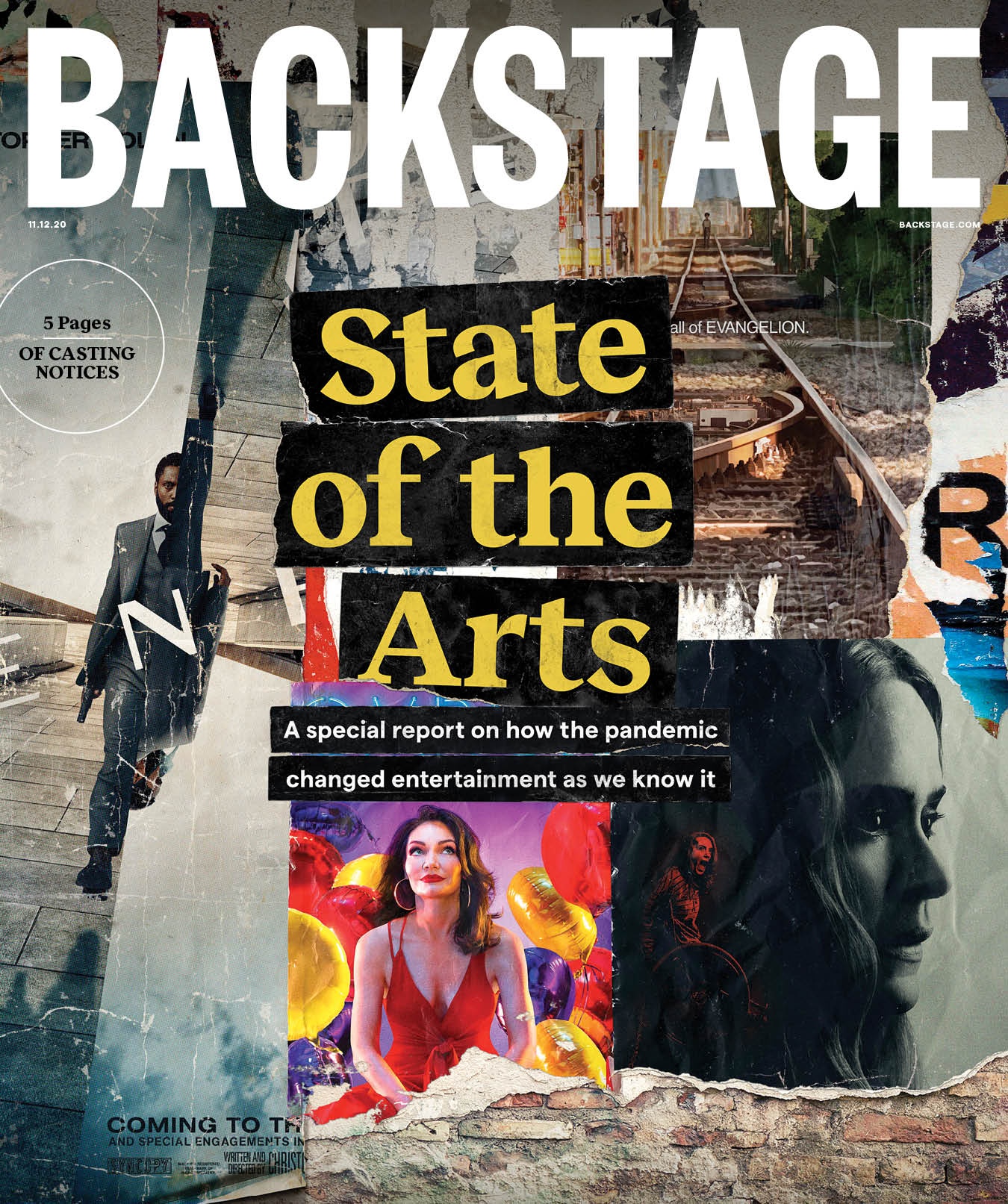 Many months later, nothing can surprise us anymore. "Social distancing" is common vernacular, auditions are almost entirely remote, and Mandy Patinkin is on TikTok. Suffice it to say a new normal has descended and stayed on Broadway, Hollywood, and beyond.
Thanks to COVID-19, our lives have changed more in the last eight months than in the last eight years, both personally and professionally. Every corner of the performance space has been affected by this virus: Film and TV productions are moving along in fits and starts; many movie theaters have yet to reopen; and Broadway remains shuttered through at least May 2021 while producers struggle to find streaming solutions. Voiceover, on the other hand, seems to be thriving amid the chaos, with at-home and remote recording options at actors' fingertips.
The road to restarting has been more difficult for some performers than others, but the last couple of months have seen some bright spots. As production is slowly but surely picking back up in major hubs like Los Angeles and New York, creators, actors, and crew have learned to adapt their processes to accommodate COVID-19 safety protocols. Theater-makers are finding both new and familiar audiences online, potentially democratizing a notoriously exclusionary medium. And most actors are taking time to learn new skills and rest so they'll have plenty to draw from come showtime.
For this week's special State of the Arts issue, Backstage is taking a look at four major entertainment sectors—film, television, voiceover, and theater—to see how they've changed, how they're coping with the ongoing disruption to the status quo, what's next for the talent they hire, and everything else actors need to know during this time.
Read our full State of the Arts coverage below:
This story originally appeared in the Nov. 12 issue of Backstage Magazine. Subscribe here.
Looking for remote work? Backstage has got you covered! Click here for auditions you can do from home!