In late summer, actor Eric Martsolf got news that the soap opera "Days of Our Lives" was resuming production Sept. 1. Martsolf, who has been with the show since 2008 and won a Daytime Emmy in 2014, was excited to go back to work. Then, his producer asked him a strange question.
"He said, 'Eric, has your wife acted before?' " Martsolf recalls. As it happens, his wife, Lisa Kouchak, is also an actor. "She and I met on the Broadway tour of 'Joseph and the Amazing Technicolor Dreamcoat.' He's like, 'Perfect. We may have to use her at one point and call her in.' "
Kouchak wasn't being called in for a new character. Instead, she was going to be a stand-in in any scenes that require kissing or other forms of physical intimacy. That's because the new COVID-19 production guidelines discourage prolonged physical contact, even between actors, which makes it particularly difficult when part of the job is love triangles and fits of passion, as is the case with daytime soaps.
"She'll be my lover, but they're not going to show her face," says Martsolf. "I guess they're going to wig her up. I'm looking forward to it. I really hope it happens."
This is just one of the many changes that film and TV productions have had to make in order to get back to work during the COVID-19 pandemic. According to Martolf, working on a COVID-proof set has been a "strange" experience. At the beginning of every workday, every member of the cast and crew has to do a health survey via an app called Real Health. When they check into work, they receive a nasal swab test. Then they're told to go back to their cars and wait for 30 minutes for the test results. If the results are negative, the actors are told to go straight to their trailers. "And that's where you stay until you're called up to set. You're masked the whole time," says Martsolf. The cast now do script reads and run lines over video.
Then it's time for hair and makeup. When the production first resumed in September, hair and makeup personnel had to wear full PPE to do their jobs. But ever since a production team member tested positive for COVID-19 (they were asymptomatic) and production was shut down for a week, the "Days of Our Lives" actors now do their own hair and makeup.
Martsolf admits learning how to do his own makeup has been a challenge. "I don't even know what I'm doing," he says. "I looked like I was getting ready to do 'Phantom of the Opera.' My wife said, 'You might want to give that another shot.' "
Since "Days of Our Lives" resumed filming, there have not been any scenes requiring physical contact, though after production was paused, new, stronger testing protocols were put in place: Actors now test for COVID-19 twice a day, which means that touching, and even kissing, may be back on the menu. "We filmed Christmas yesterday, and later this week we'll be filming New Year's Eve, and there are some kisses," Martsolf teases.
But physical contact between actors is only allowed when they're shooting. As soon as the actors step off the set, the masks are back on: "They will shut the thing down if people aren't taking it seriously." And Martsolf's wife is still on call, just in case.
But the lack of touching has been convenient for Martsolf's storyline: "My love interest on the show right now is being charged with attempted murder," he says. "She's chained to a chair. It works out really, really well because I can't get close to her anyway."
Meanwhile, another soap opera, "The Bold and the Beautiful," have started doing intimate scenes using blow-up dolls. Martsolf says "Days of Our Lives" producers aren't planning on going that route, though the actor is open to it. "That's an acting challenge, creating some serious sexual tension with a blow-up doll," he says with a chuckle. "Let's give it a shot!"
Joking aside, Martsolf admits that the changes on set have been jarring. It's slowed down production. Right now, the team is only able to complete four to five episodes a week; previously, they would complete seven to nine a week.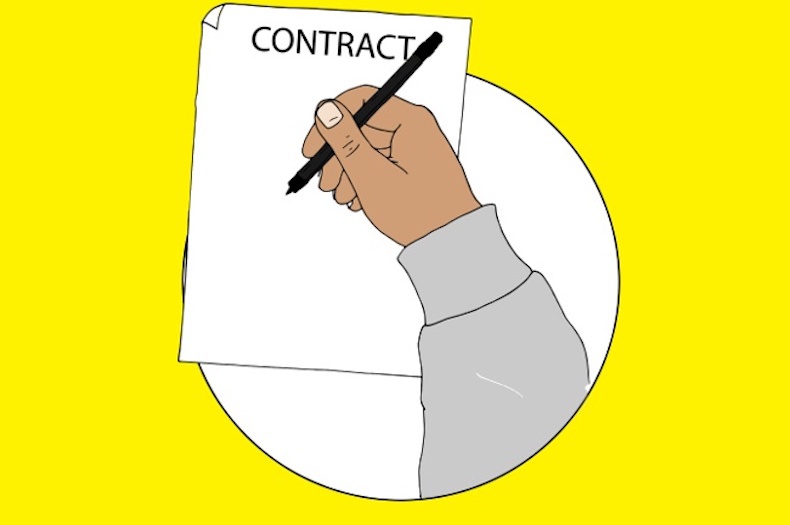 How to Become a TV Actor
The energy is different, too. "The social elements that were once so invasive with our job are completely gone," he said. "We are no longer allowed to fraternize and hang out, and we literally are not even allowed in each other's dressing rooms."
Even though there have been restrictions in this new environment, there have been more opportunities, too. At home, Martsolf has started doing more voiceover work. He's soundproofed his at-home studio, which enabled him to record his part for a new podcast from Digital Sky called "Ride Share." The multi-episode narrative podcast is also animated and is currently available on YouTube. Martsolf plays Keith, "a brilliant nutjob" and con man who uses a rideshare app to find his marks.
Martsolf thinks audio storytelling will only grow. As more people work from home and need short diversions in the middle of their workday, the actor thinks more people are listening to podcasts and short-form content, "instead of having to make a commitment to 16 seasons of some show."
It's evidently been a time of change for the film and television industry, but also one of resilience and creativity (partner acting aside). Says Martsolf: "Even given all these guidelines and all these strange changes of environment we have to endure, I'm still thankful to be able to act and go to work." He adds, " 'Days of Our Lives' is one of the longest-running shows in history. We're not going to let this virus slow us down."
This story originally appeared in the Nov. 12 issue of Backstage Magazine. Subscribe here.
Looking for remote work? Backstage has got you covered! Click here for auditions you can do from home!