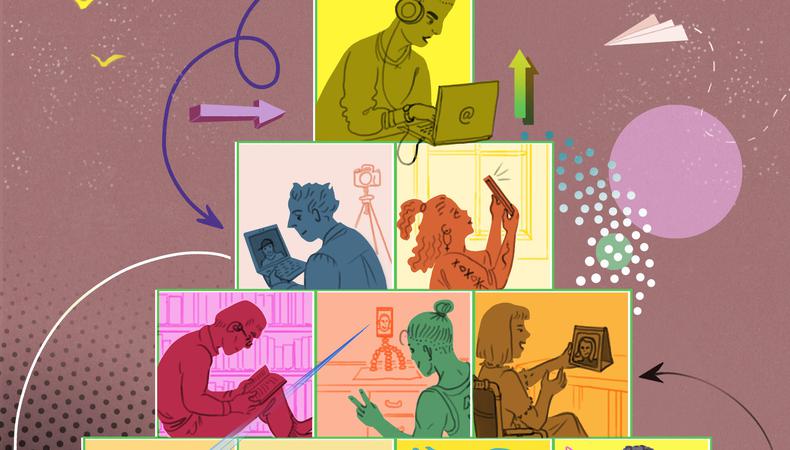 Every once in a while, I poll my followers on Twitter to see what they'd like me to talk about in this column. Overwhelmingly, the most popular topic this week was what things will look like when we go back to work. As I don't have a crystal ball, I can only speculate based on my experience in the industry (and the knowledge we have today about COVID-19)—but here goes!
I've researched shooting protocols from all over the world to see how they are handling filming in the pandemic. All the protocols suggest that auditions take place virtually. This means that actors will be submitting self-taped auditions upon request. We've been using self-taped auditions for years, but using this method 100% of the time is all-new territory.
If you haven't already sorted out how to self-tape at home, now is definitely the time. I've written extensively for Backstage on how to best nail your self-tape—and even why it's sometimes preferred to in-person. First off, we do not expect professional quality self-tapes, so you do not have to go to a studio and pay for this service. But do make sure to check your sound and lighting ahead of time so that we can see and hear you clearly.
Personally, if possible, I'll always choose to be in the room with the actor so that I can get a real-life take on their essence. I really like and depend on the interaction we have being face-to-face. In addition, I want to be able to give direction and insight into the role to see if the actor can integrate my direction into their take and make the proper adjustments. That becomes difficult, but not impossible, over Skype, Zoom, or other video platforms.
I've been doing auditions on Skype for the last several years. Backstage now even has its own "virtual auditions" option, which allows creators and casting directors to schedule live, on-camera auditions with talent for real-time feedback and instruction. From there, the audition is recorded and saved for your records.
I've heard several commercial casting offices are having in-person auditions lately. I am extremely opposed to this. At press time, Florida is clocking record-high virus infections, California is backtracking its timeline for opening, and cases nationwide are on the rise. Having live auditions now preys on actors' financial vulnerability, as they've been out of work for months. Many are willing to risk their health and possibly their lives to come on an audition, and that's just plain dangerous and wrong. We do not have a handle on the virus yet. Why put yourself, your staff, and actors in danger?
Most if not all of my TV and film casting director colleagues say they will continue hosting virtual auditions until there's a safe and effective vaccine. SAG-AFTRA is also currently suggesting that all auditions remain virtual for now. In short: I highly recommend that you stay put and create auditions from the safety of your home.
This story originally appeared in the Aug. 6 issue of Backstage Magazine. Subscribe here.
Looking for remote work? Backstage has got you covered! Click here for auditions you can do from home!