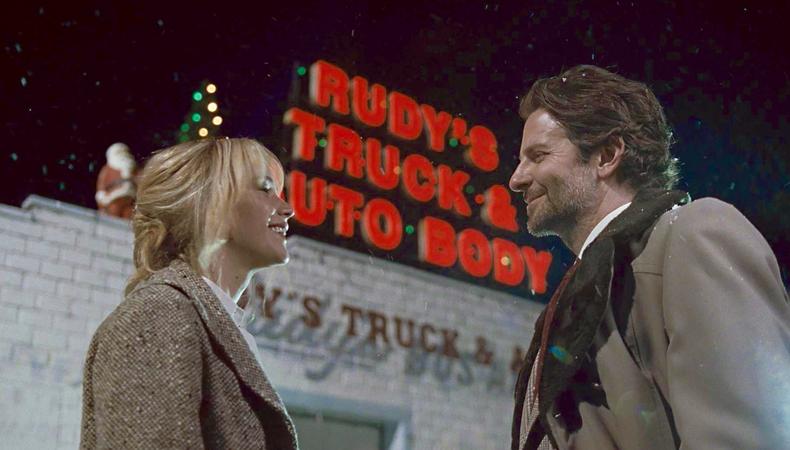 "You always have to do new things," says David O. Russell. It's a potential life motto for anyone, but in this case he's referring to the filmmaking process, having emerged for a short break from the editing room. The writer-director is putting the final touches on "Joy," a feature film inspired by the life of Miracle Mop inventor Joy Mangano that completes a trilogy of sorts with "Silver Linings Playbook" and "American Hustle," his two other acclaimed dramedies starring Jennifer Lawrence, Bradley Cooper, and Robert De Niro. Ever since its release date (Dec. 25) was announced, "Joy" has loomed as an elusive awards season juggernaut, given the sheer talent involved.
But juggernaut or not, Russell's focus remains on forging new directions for himself and his collaborators. "I always write for my actors, and we all have to agree we're trying something we've never done before," he says. Lawrence plays the title character over the course of decades, something audiences have not seen from Hollywood's biggest star; the rest of the ensemble is similarly cast against type or in a new light.
When it comes to those supporting players, Russell drops only hints. "There are a lot of things I don't want to give away," he admits. "I always wanted to work with Isabella Rossellini.... It was wonderful for her to be this romantic character who's also kind of intense, a formidable person." Diane Ladd—"I think she's extraordinary," he says—had a huge influence on developing Joy's grandmother. "Virginia Madsen is also against type, as I've never seen her before: this woman who maybe isn't fierce herself, but who looks up to fierce women in the soap opera she loves."
That soap opera provided Russell with even more opportunities to expand his cinematic vocabulary. "I got to work with these soap stars who are a whole other creature. They're athletes—they do 100 pages a day." Daytime actors Susan Lucci and Donna Mills joined the cast, as did local hires Alexander Cook and John Enos III.
"By the time you get to Bradley," he adds, "he's carrying some of the energy from Clint Eastwood: a guy who's running what is in his mind a major studio, but it's really a cable station in Lancaster, Pa. That's the tip of the iceberg."
If there's a throughline in all of Russell's films, or at least the three that have earned him Oscar nods for directing, it's the idea that success stories can come from the unlikeliest of places. Whether the story is Boston boxer Micky Ward in "The Fighter," or the con artists in the Abscam-inspired "American Hustle," or even, Russell says, the students at New York's Ghetto Film School where he's worked for over a decade, "I like rooting for regular people that you don't expect to do something extraordinary."
That's where Lawrence comes in. "It's a very special thing I treat with an enormous amount of respect and gratitude," Russell says of their collaboration. "We have a great dialogue, whether it's about life or characters or things we think are funny or things that make us cry." As evidenced by her wry but desolate performance in "Silver Linings," or the way she dances furiously with cleaning supplies in "American Hustle," Lawrence can make absurdity and heart two sides of the same coin under Russell's direction. Or, as he puts it, "Things that are ridiculous can also be profoundly moving.
"She's always extremely surprising," he adds. Lawrence tends to arrive on set prepared with strong, researched choices, but when the cameras roll, "she's not sure how it's going to happen. I think it's partly magical and surprising for her; that's what makes it surprising for everybody."
Just before ducking back into the editing room, Russell says something that may explain why he and Lawrence have been tight-lipped leading up to the release of "Joy." "I think she and I both regard it as a special thing. And like a lot of special things, you don't want to talk about it too much or act like you understand it completely, because that's what makes it magical and mysterious: what is not spoken about."
Inspired by this post? Check out our film audition listings!