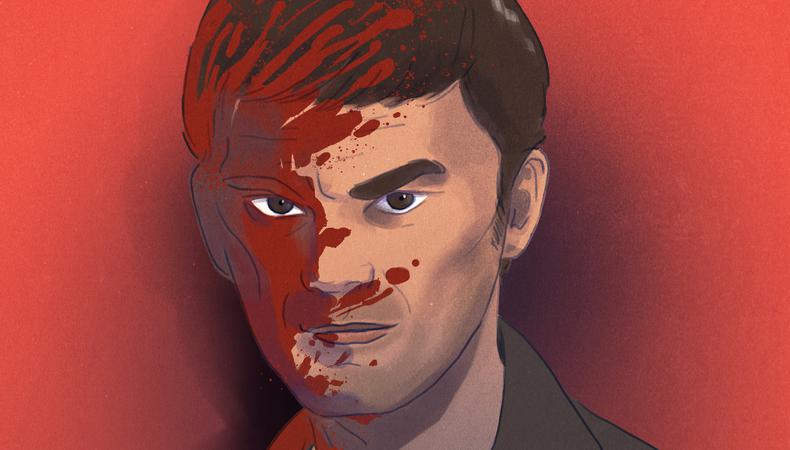 Reboots and reinventions are all the rage these days, and one that's getting a lot of attention is "Dexter: New Blood." Charting the life of serial killer Dexter Morgan (Michael C. Hall), the new limited series is set 10 years after the original wrapped. It's led by showrunner and executive producer Clyde Phillips, who gave us a peek inside his creative and casting process.
The real reason "Dexter" is coming back after all these years.

Phillips: There was always a general feeling that the series finale left a lot to be desired. But mainly, what brought "Dexter" back was Michael's readiness and desire to revisit the series and the character. We also believe that enough time has passed that we can attract a whole new audience—an audience that maybe was too young to watch when the first series aired.
How the show makes an audience root for a serial killer.

Phillips: I think the reasons an audience embraces "Dexter" [and] invites a serial killer into their homes every Sunday are because of two things, Michael C. Hall, and the voiceover. Here's this damaged, curious, uncertain, pained character so desperate to fit in—something a viewer can identify with. And Dexter's voiceover speaks to his own vulnerabilities and innermost thoughts and questions.
What will be different in the new series?
Phillips: The storytelling is richer with the theme of the season revolving around fathers and sons. Dexter has a new girlfriend who happens to be the chief of police and his son, Harrison, comes back, searching for the father who abandoned him and faked his own death. We've also moved Dexter out of Miami. The show now takes place in the fictional small town of Iron Lake, New York. It's cold, snowy, and feral—and Dexter has been abstinent [from killing] for almost a decade. He's now in such a small town that there are fewer candidates for his table. But this is "Dexter," and people will still meet their untimely fates.
How the reboot cast its new characters.
Phillips: We had several offer-only parts, such as Julia Jones and Clancy Brown. We also set out to have as diverse a cast as possible. "Dexter," when in Miami, had a rather diverse cast already. We and our casting director Ross Meyerson just pushed harder to make the casting reflective of what the audience sees when they see themselves.
This story originally appeared in the Oct. 28 issue of Backstage Magazine. Subscribe here.
Looking for remote work? Backstage has got you covered! Click here for auditions you can do from home!