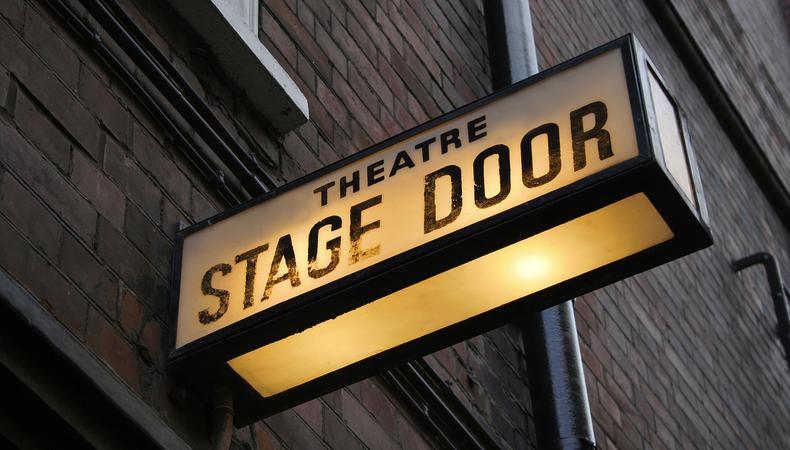 Directing and acting are each full-time, demanding jobs. So why would anyone in their right mind attempt both at the same time, on the same show? Is it a matter of ego? A need to control every aspect of a performance?
In my case, I don't think it was either. Rather, what I've learned about myself over the years it that I don't need to be watched. Instead, I'm utterly fascinated by the quality of an entire piece—the writing, directing, acting, and teaching that goes into a single project.
I also firmly believe that a director doesn't need to (and shouldn't) have all the idea or be a tyrant. Theater is a collaborative art and it's vital that all the pieces in the puzzle work in unison toward a common goal: that of the production. The lack of one of those pieces is what led me to both act in and direct a production of "The Woman in Black."
The Shanghai Repertory Theater had hired me to direct the production, which consisted of only three actors playing three. Rehearsals were set to take four weeks for a thoroughly technical show and two weeks in, it became clear that one of the actors was not interested in memorizing his lines in time for the first curtain. During rehearsal one day, one of the other actors said, "it may work, but it won't be great." That was enough for me to ask what they thought of me stepping in to replace the negligent actor. The relief on their faces was immediate.
READ: So You Want to Be a Director?
And so I was left with the unsavory task of firing an actor who I had cast and who I was now going to replace. Two strenuous weeks were spent memorizing the entire show while also continuing my director duties, all with opening night looming ever closer.
In the end, we were fortunate and the show was a success. Firing and replacing the original actor was the right move. That said, I learned a few valuable lessons in the process:
It is completely possible to do both but to save yourself a lot of stress and sleepless nights, preparation is key. You must be an example to the rest of the cast and crew and if you are to be a reliable leader. They won't trust or respect you otherwise.
Set the bar for yourself above where you hold others. Study the piece. Know every single aspect so you can better guide those working under your wing. Prep across all departments; you will be required to constantly make decisions on everything. Be open to suggestions—no one knows who the muses will favor.
Be a good listener, especially when wearing your actor hat. While listening is also an asset to the director, he must ultimately be selective when deciding what should and shouldn't stay. There can be many ideas, but not many voices. A company needs a leader, someone who has a strong sense of direction so there is no fear of crashing against the rocks.
Be humble, but also be confident. If your team sees you crumbling, it's likely the rest of the ship will also go down. My mentor, Vasili Skoric, once told me that a director is like a general: he inspires others forward. He never retreats. At most, he simply turns around 180-degrees and carries on in the opposite direction, decisively forward.
The views expressed in this article are solely that of the individual(s) providing them,
and do not necessarily reflect the opinions of Backstage or its staff.