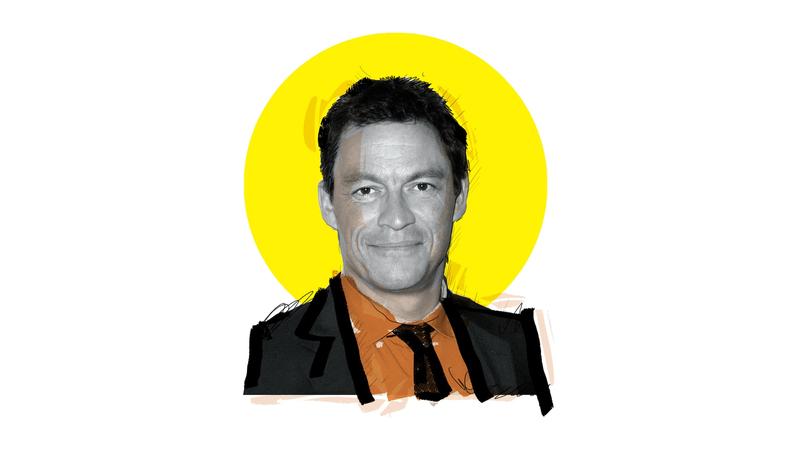 Dominic West is pulling double duty this Emmys season with PBS Masterpiece's six-part adaptation of Victor Hugo's "Les Misérables," on which he stars as Jean Valjean, and Showtime's "The Affair," on which he returned as the cheating, time-serving Noah Solloway for the series' penultimate season. For a decades-spanning career that's also included Oscar-winning features like "Chicago" and genre-defining series like "The Wire," the U.K. actor is busier than ever.
How did you first get your SAG card?
It was for "28 Days," a film I did with Sandra Bullock. That was my first big film in the States.
How did you get your first big break? Who was the casting director who cast you?
I suppose it must be Alexa Fogel, who cast "The Wire." They were looking for someone to play McNulty, the lead, and they were down to their last two weeks before the pilot was due to shoot. And I sent a funny tape in—it was funny because I was reading on my own and pretending to listen to answers that weren't on the tape. And they thought it was so funny they flew me over to meet them.
Is there a learning curve to self-taped auditions?
I've been doing it quite a bit recently with my daughter, who's been trying to become an actor, and I find she's much better when I'm not in the room. It can be useful when someone's reading it for you, [but] it can be quite liberating when someone's not in the room. That's certainly how I did my tape for "The Wire." They got a good laugh out of it.
What advice do you have for your daughter?
Generally speaking, I think she finds I get in the way a bit. The only thing I ever say to anyone about screen acting advice is [what] a great film director said: "The camera can read your mind." If you think about that, it stops you side-posting, it stops you overacting.
Is that advice you'd give your younger self?
Oh, for sure. My younger self and my current self. I'm always going over the top. The thing is, it's always known for when someone overdoes it, it's less known for when someone underdoes it. I found, coming from the theater and having done lots of plays, it was a big process I had to go through to learn that: The camera can read your mind. I think that's crucial advice, really.
What's the wildest thing you ever did to get a role?
Well, it didn't work, unfortunately, but I remember during "The Wire," there was an audition for a play. I got up in drag: I was wearing a dress and makeup for the audition. And I walked in, and there was a friend of mine from "The Wire," Andre Royo, who had done exactly the same thing. And we looked at each other and silently promised not to tell anyone or to take any pictures. Neither of us got the part, so we obviously didn't look so good dressed as a woman.
What performance should every actor see and why?
I always liked Gena Rowlands in the Cassavetes film "A Woman Under the Influence." That's one of the best film performances ever. A lot of it was improvised and made up on the spot. I think I learned a lot watching those Cassavetes films. And Gena Rowlands, particularly, is not someone lots of people talk about, but I think she's one of the great actors of the world. To watch [her] is to see the high-water mark of what can be done.
What is your worst audition horror story?
I'd always wanted to be in a musical. I love the whole idea of Broadway. I auditioned some time ago for Sky Masterson in "Guys and Dolls," and I met the director and he sort of led me to believe the part was mine and I didn't necessarily need to be that good a singer. He said, "It's just a formality, but come in and sing a song for us in New York." I was walking down Broadway, really excited, and I walked up into the building where the audition was, and it was the cliché of people stretching in leg warmers and doing vocal warm-ups. And I thought, God, this isn't just a casual meeting. I walked in and there was a pianist there and about 20 people—designers, producers—waiting for me. The whole thing was a catastrophe. I couldn't sing. I barely had the music to give to the pianist. My test of what I think is the most difficult thing to do, which is musicals on Broadway, was an unmitigated disaster. It was nice to have tried it and realized that's not my line of work.
This story originally appeared in the June 13 issue of Backstage Magazine. Subscribe here!
Want more stories and advice from the best in the biz? Read more from the Backstage 5 here!