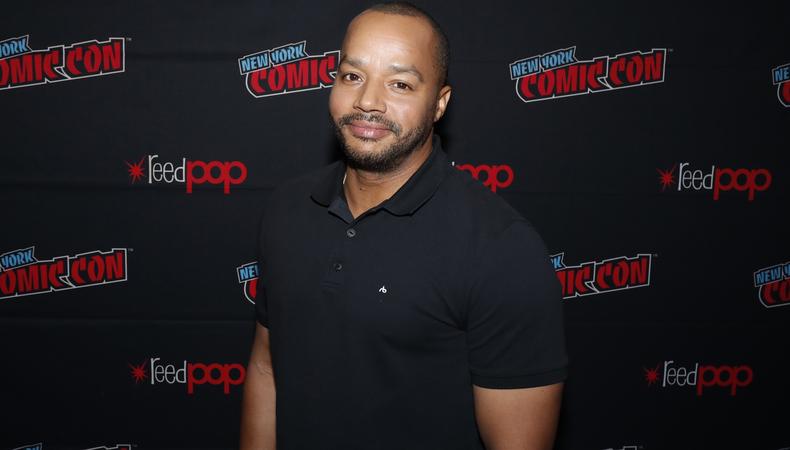 From the cult classic "Clueless" to TV shows like "The Exes" and "Scrubs," Donald Faison has built a career on standout comedic roles. However, with his upcoming gig on ABC's "Emergence," the actor is subverting expectations and turning to drama, exemplifying a lesson every actor should heed: You don't have to be pigeon-holed into just one genre.
So, how do you actually begin to transition from comedy to drama? For those actors worried about making such a move between genres, Faison's advice is simply, "Just do it."
"A long time ago, I did a pilot with Bryan Cranston, who's gone on to win Emmys for 'Breaking Bad'—when I met him, we were doing a comedy that was a comedy pilot written by some of the people from 'Seinfeld' and Jerry Seinfeld was one of the writers on it along with Larry David," Faison tells Backstage at New York Comic Con. "I just remember Bryan Cranston being so funny. Then he went on to do a really funny show, 'Malcolm in the Middle,' after that and then he went on to do 'Breaking Bad' and I remember being like, 'Dude, how did you switch?' "
Cranston's advice to Faison is ultimately now his advice to you. "He was like, 'You just do it. Like, you're an actor, just go do it,' " Faison recalls. "If you're afraid, that's even more reason to do it, you know what I mean? You'll be surprised what you can find when you're willing to sacrifice your comfort."
READ: How to Book a Job, According to Bryan Cranston
Faison was on hand at the annual convention to discuss "Emergence," in which he plays an ex-husband and father who finds himself caught up in a dangerous conundrum when his ex-wife—played by "Fargo" star Allison Tolman—takes in a young girl with no memory. Speaking to working on a drama (so far), Faison has embraced the challenges with aplomb.
"It's really scary, but I think that's what makes me love it so much," he says. "If a joke falls flat, you can kind of edit it to make it good. If a dramatic scene doesn't work, then a dramatic scene just doesn't work and so I really enjoy the challenge."
Though it certainly has been a different experience for Faison, he insists that opportunities to branch out as an actor are invaluable. "This is why we get into this game: to do things that make us uncomfortable," he says. "It's very, very scary, but I love it."
"Emergence" airs Tuesday nights at 10 p.m. on ABC.