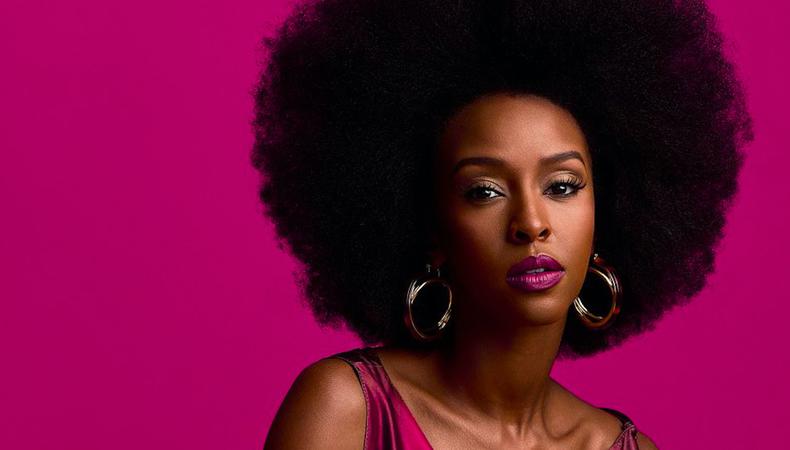 The following audience Q&A for our on-camera series Backstage Live was compiled in part by Backstage readers just like you! Follow us on Twitter (@Backstage) and Instagram (@backstagecast) to stay in the loop on upcoming takeovers and to submit your questions.
Ebony Obsidian is an actor for all mediums, most recently having appeared in Barry Jenkins' Oscar-winning feature "If Beale Street Could Talk," Tyler Perry's comedy series "Sistas," Amazon Prime Video's "Hunters," and Hulu's rags-to-riches biographical series "Wu-Tang: An American Saga," which just premiered its second season. Obsidian recently took over our Instagram page to take on your questions and to share some of her industry know-how, from building a résumé to dealing with performance nerves to getting her start with Backstage.
Where can you find an agent to get you started?
A manager said to me one time, if you focus on acting and getting really good at acting, managers and agents, the best ones in the business, will find you.
Does it get easier or are you always nervous?
To that I would say, if I'm not nervous about taking on a role, it's probably not the right role.
Did you ever think you booked a role and found out you didn't get it?
I've felt very hopeful about a role and found that I didn't book it and it was crushing. But what I've learned is to not expect anything.
How do you build your résumé as a beginner actor?
Basically what I did was I started on Backstage looking for roles that I fit in indie films, independent projects, things that would allow me to practice my craft, get better at it, and build my confidence. For me, it was really important that the work I was adding to my résumé was reflective of the type of artist that I was and am and can be. Backstage was a huge resource in that.
How do I transition from being a P.A. into acting?
The same way you're getting hands-on experience as a P.A., try to get hands-on experience as an actor, whether or not that's jumping into a class or even auditioning, starting seeing how that feels. I started auditioning before I took a class, which is what taught me [I should] go take a class. A class is not a requirement at all, but it was what I needed to build my confidence and create a foundation for my skillset that I could keep using for the different roles I was going to be getting.
Looking for remote work? Backstage has got you covered! Click here for auditions you can do from home!