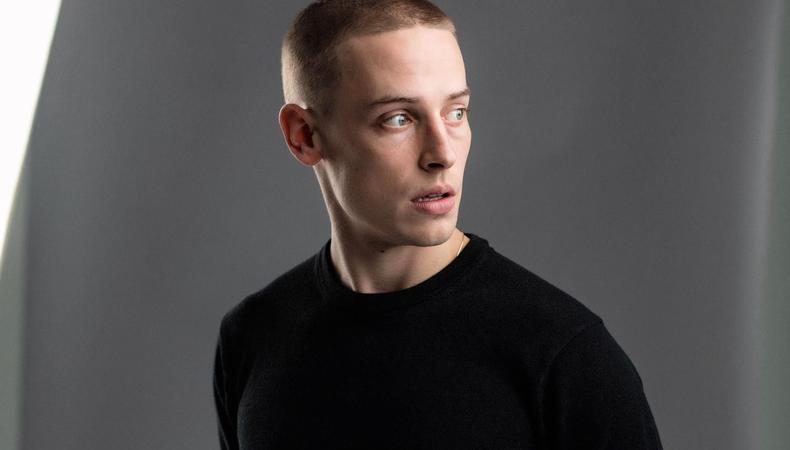 The following Career Dispatches essay was written by Edmund Donovan, currently starring in Lincoln Center Theater's "Greater Clements," running through Jan. 19 at the Mitzi E. Newhouse Theater.
If you had asked me at 11 years old what I was going to be when I grew up, I definitely would have told you, "professional skateboarder"—and meant it.
Honestly, I would still love to be a professional skateboarder but I understand that at this point, it simply isn't going to happen. (The friends I skateboard with would probably understand that, too, but might give me points for persistence.) Now, if you're thinking that being a professional actor is just as unlikely a dream, you'd be right. The truth is that every day, I'm amazed I have the chance to make a living as an actor.
I started performing as a kid. Onstage and off, I loved to make people laugh. By the time I was in high school, I had become the proverbial "drama kid" and was obsessed with the idea of becoming an actor. It was all I wanted to do and many of my other interests started to fall by the wayside. I was serious about acting and wanted to be a serious actor. In my mind, the most serious kind of actor did Shakespeare.
READ: The Broadway Power Players You Need to Know
By my early 20s, I was determined to become a classical actor. Each new experience I had working on a classical play felt like a certification I was earning. With each Shakespearean character I performed in drama school I felt I was approaching that singular goal. I imagined myself having sword fights and playing all the great roles. I remember one of my teachers joking during a scene study, "Very good, keep that up and one day you may even be able to carry a spear or a long trumpet." I thought to myself, "I'm getting closer!"
One day after class during my second year at Yale, I told a teacher about my dream and asked if he had any advice for me. He gently warned me against constructing such a narrow vision for my future career. He suggested that opportunities would arise in unexpected ways and that I might be pleasantly surprised by the kind of work I would be asked to do as a professional. Initially, his advice came as a disappointment. I feared it was a veiled way of saying I wouldn't be able to hack it in the world of classical theater.
I understand now that he was right in encouraging me to keep an open mind. In other words, don't limit yourself to carrying a sword or a long trumpet.
Don't get me wrong, I dream of playing Hamlet. In many ways I think it was that singular vision that carried me through training and the earliest days of my professional career. It's right and important to make a focused effort and have a vision of yourself as a professional actor. It is vital, however, not to overspecialize as you might lose the opportunity to grow and expand your repertoire. We learn stuff about ourselves, our interests, and our strengths as we try things, so we should all take some time to experiment. There's room for all of you, even the (mediocre) skateboarder.
What advice would you tell YOUR younger self? Get more Career Dispatches right here!