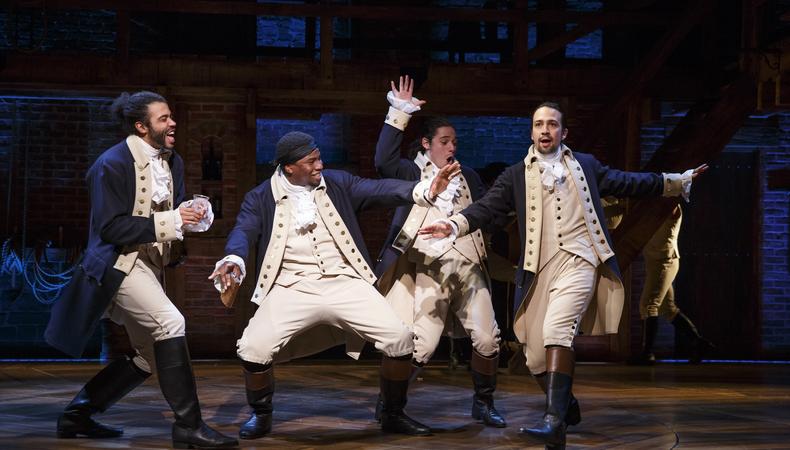 If you're one of the many trying to break into New York's theater scene, there are a number of names you need to know: ones you'll hear in audition waiting rooms or at your dance class, or, possibly, those you'll come face to face with during post-show hours at a bar. In these moments, you could make a valuable connection or, unfortunately, you could make a fool of yourself, depending on how poorly-versed you are. To make sure you land firmly in the former category, study up—below are 28 industry power players, from Broadway casting directors to producers, you absolutely need to know.
It's an understatement to say that a director's vision can make or break a production, because when all is said and done, the director's vision is the production. If the words on the page are a theatrical skeleton, it's at the hands of the director to form the body around it. While there are more brilliant—and diverse, thankfully—directors working in theater than there ever have been, here are just a few of the most influential and up-and-comers you'd be wise to familiarize yourself with.
Michael Arden
A young director who's already made a huge impact, Arden burst onto the Broadway scene with his visionary, timely, and singular production of Deaf West's "Spring Awakening," rightfully earning his first Tony nomination. He was Tony-nominated again for his immersive staging of "Once on This Island," which opened in the fall of 2017 at Broadway's Circle in the Square and went on to be nominated for a total of eight Tony awards before winning the best musical revival trophy.
Rachel Chavkin
Chavkin has cemented her status as inventive theater's go-to gal, as well as one able to peerlessly imbue period-set pieces with anachronistic modernism. A staple of Downtown theater for years, the experimentalist made her Broadway debut at the helm of "Natasha, Pierre & the Great Comet of 1812" in 2016, which she and book-writer Dave Malloy adapted from a portion of "War and Peace"; the feat notched Chavkin her first Tony nomination. She was back on the boards in the 2018–19 season with "Hadestown," based on the Greek myth of Orpheus and Eurydice (you sense a trend); she went all the way this time, winning a Tony Award for direction of a musical, becoming the 10th woman ever to win a directing Tony (for either play or musical).
Though Gold's production of the rapturously received "A Doll's House, Part 2" was the toast of the town (and awards season) in 2017, it was his other production in the same season that could qualify as even more innovative. Taking a stab at the oft-revived Tennessee Williams memory play "The Glass Menagerie," Gold made the decision to cast Madison Ferris, a disabled and wheelchair-bound actor, in the role of Laura (written as having a limp). Gold also won his first Tony for directing the similarly devastating and small-scale Tony-winning best musical "Fun Home," demonstrating the full spectrum from which he's able to mine emotion.
Michael Greif
Having first gained mass attention directing the original production of "Rent," Greif could have been swallowed by the hoopla surrounding that game-changing show, but instead, he's continued to sit at the helm of groundbreaking, original pieces of theater, ushering new works to mainstream stages. Though he himself has never won any of his four Tony nominations, his most recent musical was a little show called "Dear Evan Hansen," so it's safe to assume he is doing just fine—and continuing to work on exciting pieces, such as The Public Theater's recent "The Low Road."
Thomas Kail
One word: "Hamilton." OK, a few more words: Kail has long-standing histories with both "Hamilton" creator Lin-Manuel Miranda, as well as The Public Theater where that musical began; he directed Miranda's Broadway outing, "In the Heights." Most recently, he directed Nia Vardalos' adaptation of "Tiny Beautiful Things," which was so popular during its 2016 run, the Public actually brought it back for an encore run the following year. Oh, and it should be noted he's affectionately referred to throughout the industry, "Tommy."
Anne Kauffman
Working steadily in New York since 2004, Kauffman has become one of the most prolific directors of Off-Broadway theater, and in fact saw her work on the devastating drama "Mary Jane" recognized with a 2018 Lucille Lortel Award. After her recent Broadway debut with the Janeane Garofalo-starring revival of "Marvin's Room," expect her takeover of New York theater to continue.
Tina Landau
Who but a true visionary could turn a three-hour musical based on the animated series "SpongeBob SquarePants" into prestige art that is political, queer, and unrelentingly delightful? Landau, that's who, and her jovial work on the show has garnered her her first (long-overdue) Tony nomination.
Lila Neugebauer
If there were any director to keep on your radar for the best that's yet to come, it's Neugebauer. Having already gained copious acclaim for helming Off-Broadway productions including "After the Blast" and "The Wolves," the talent made her anticipated Broadway debut in 2019 directing a Michael Cera-starring revival of Kenneth Lonergan's "The Waverly Gallery." (The play was nominated for best play revival at the 2019 Tony Awards.) A cool tidbit to note (or drop in conversation): "The Wolves," about a girls soccer team, featured an all-female cast and an all-female creative team.
Harold "Hal" Prince
While much of this list is geared toward fresher New York theater blood, they'd all be the first to admit the influence of those who came before them. For proof of the indelible imprint of Prince's work—he has literally dozens of Broadway credits to his name—look no further than the fact that an entire revue musical dedicated to his productions ran on Broadway this past season, and was literally called "The Prince of Broadway." (To show you know your stuff, call him "Hal," as industry cool kids do.)
Leigh Silverman
Silverman, another stalwart of 2000s New York theater, has had countless productions run on and Off-Broadway and is perhaps most impressive for the versatility of her direction; whether it's a scaled down revival of Jeanine Tesori's musical "Violet" (for which she received her first Tony nomination), or the Lucille Lortel-winning one-man dramedy "Harry Clarke," her work is distinct as it is varied.
Rebecca Taichman
One of the most pleasant surprises of the 2017 Tony Awards was Taichman's win for direction of a play, recognizing her work on "Indecent." It's a good thing, too, as the Paula Vogel tour de force can hardly even be categorized: it's a play with music, a play within a play, and, by Taichman's hand, it exemplifies with every ounce of its existence the show's tagline: Art matters.
WATCH:
A producer's role and duties can be somewhat elusive, but make no mistake: a theatrical production cannot and does not happen without producers. From raising finances to assembling a team onstage and to selectiveness about which productions to even get behind, their influence is manifold; the following are some of the heaviest hitters.
Lynne Meadow
To understand the breadth of Meadow's reach in New York theater, you only have to look to the numbers. Having joined Manhattan Theatre Club as artistic director in 1972, she has produced and directed more than 450 (!) plays by both American and international playwrights. While female representation behind the scenes in theater is still just marginally improving, it should provide some comfort to the community that Meadow has been there—and will continue to be there—as a much-needed female perspective in what is still a far too male-dominated industry.
Daryl Roth
You can count on one hand the number of times in Broadway history a closing notice has been rescinded. Leave it to Roth, the 10-time Tony-winning producer, to put her money where her mouth is—literally. After "Indecent" posted its closing notice in June, Roth retracted the closing and allowed the play to run through the summer after ticket sales skyrocketed, adhering again to the show's thesis statement: Art matters.
Jordan Roth
You'll recognize the last name from the power player above, but that in no way negates the work this Roth has put in over the years. As president and majority owner of Jujamcyn Theaters (overseeing five Broadway houses), he's facilitated the Broadway arrivals of some of the most successful and vital productions of the decade, including "The Book of Mormon," "Kinky Boots," and this past season's revival of Tony Kushner's epic "Angels in America," which can now boast being nominated for more Tony Awards than any play in history. Less important, though insider-y notable: he's a friend and collaborator of Vogue's Anna Wintour, and has sported many a red carpet look to prove it.
Jennifer Tepper
She's a cheerleader of theater and all the people who make it, but don't be misled by that perky demeanor: Tepper has the business savvy that differentiates theater-doers from theater think-about-doers. Her day job as programming director for Broadway cabaret spot Feinstein's/54 Below would land her on this list as-is, but it's her extracurriculars as producer (she helped usher Beau Willimon's Broadway debut "The Parisian Woman" to Broadway this past season) that cement her status as one to keep on your radar; she was, for example, a leading force behind bringing the Joe Iconis cult musical "Be More Chill" to Broadway.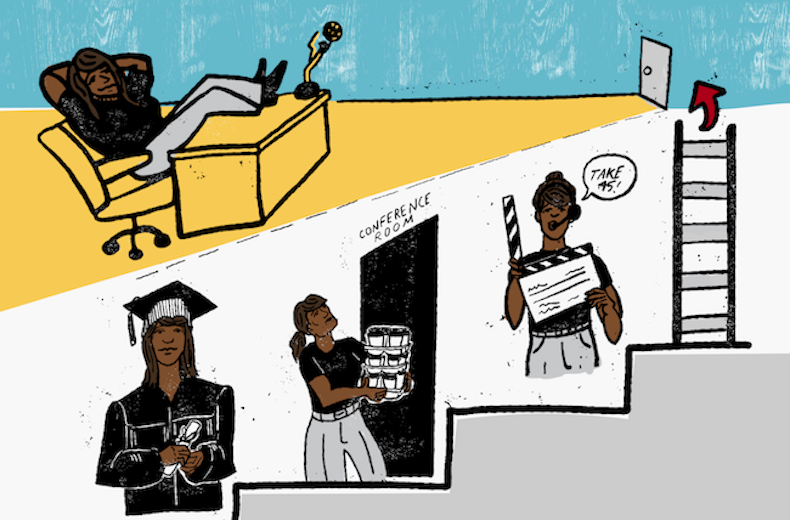 How to Become a Producer
Producers would have nothing to produce, directors would have nothing to direct, and of course, actors would have nothing to act, were it not for writers and composers actually creating the thing. From playwrights to book writers to musical masterminds, these are just some of the pen-wielders (or, more realistically in 2018, keyboard clackers) you should know.
Joshua Harmon
Though he's had just one show on Broadway so far (last season's deeply adored though short-lived "Significant Other"), Harmon is already yielding hefty influence in the theater, writing with millennial modernity that is equally specific and accessible for all audiences. His "Admissions," a scathing and hilarious commentary on white liberal idealism, just ran at Lincoln Center starring Jessica Hecht, and his next New York outing is even flashier: Idina Menzel will return to the stage in a straight play (all but unheard of for the queen of musical theater), leading his "Skintight" at Roundabout Theatre Company's Off-Broadway Laura Pels Theatre. Harmon would appear to be just getting started, and thank goodness for that.
Lucas Hnath
It's a singular type of mind that is able to, not only envision a sequel-play lurking within the margins of Henrik Ibsen's bygone "A Doll's House," but is actually able to execute it. But plucky Hnath did it, and did it exceptionally with "A Doll's House, Part 2," which at first opened on Broadway to little fanfare in 2017, but quickly established itself a must-see theatrical event. And "Fuck you, Nora," a jab against the play's flawed protagonist, is now written in the theater parlance, so when you hear it while walking between 42nd and 52nd Streets, or see someone on "Theater Twitter" post the phrase, now you know why.
Stephen Karam
No one can do bleak quite like Karam, whose "The Humans" meteorically put him on the map when it shot from Off-Broadway to Broadway and went on to win the best play Tony. But in addition to being one of the most exciting new playwrights working today (his writing style features a near-unprecedented colloquialism mirroring actual human speech), he is also a foremost expert on the great Russian playwright of yesteryear, Anton Chekhov, and adapted both a new production of "The Cherry Orchard" for Broadway, as well as "The Seagull" for a feature film. Pro tip: if you missed "The Humans" but find yourself peripherally in conversation about it, pose a question about its use of magical realism; no one will suspect a thing.
Martyna Majok
If you don't yet know the name Martyna Majok, get ready because you certainly will. For starters, she won the 2018 Pulitzer Prize for Drama for her play "The Cost of Living," which also went on to tie for the best new play at the Lucille Lortel Awards (the Off-Broadway Tonys). Her work, delving into the uncomfortable and very real aspects of life as a human being, is some of the most invigorating theater has seen. How lucky are we to be seeing theater at the very time she's writing it?
Lin-Manuel Miranda
While some on this list are meant to provide inside knowledge from one theater expert to another, not knowing some others on this list would categorically fall under "Will get you laughed out of a Hell's Kitchen bar." Miranda, who became a real-life celebrity (not by theater standards but actual famous person standards) thanks to his little musical "Hamilton," absolutely ranks among the latter. If he never writes another note or word again, his legacy—to borrow a theme from that show—is sterling.
Pasek & Paul
Just a few years ago, this duo (whose full names are Benj Pasek and Justin Paul but are generally referred to by that catchy last name conjunction) were considered the talented youngsters whose ambition may really take them places in this industry. Cut to 2018 and they've written "Dear Evan Hansen," one of the biggest hits Broadway has seen, won a slew of Tonys for doing so, and also managed to win an Academy Award for their musical contributions to the film "La La Land." Not bad for a little duo that could.
Stephen Schwartz
The musical muscle behind "Pippin," "Avenue Q," and a tiny show called "Wicked," Schwartz certainly knows how to write a hit—and an earworm. It is for that reason that so many are incredulous that he actually has never won a Tony Award. This tidbit is perfect post-show fodder if you find yourself caught in conversation with a colleague on a two-beer rant about the injustices of the business.
Jeanine Tesori
Another history-maker, composer Jeanine Tesori, along with lyricist and book writer Lisa Kron, became the first-ever female composing-writing team to win a Tony Award for best score and book with their 2015 feat, "Fun Home." While that fact is discouraging for a number of reasons, Tesori and her work are anything but, and her musicals like "Violet" and "Caroline, or Change" are unapologetically female-centric. Watch out for her latest project "Soft Power," directed by frequent collaborator Leigh Silverman (another power player!), and written by David Henry Hwang; the "play with a musical," as it's being billed, had its world premiere in Los Angeles, and would surprise no one by heading east thereafter.
Paula Vogel
One more time for the brave and emboldened who brought "Indecent" to Broadway. Prior to its arrival in the 2016–17 season, Vogel had won a Pulitzer Prize for drama (for her play "How I Learned to Drive"), and yet, had never seen her work produced on the Great White Way. Better (very) late than never applies for "Indecent," which was Tony-nominated for best play, though ultimately was bested by "Oslo"; a decision which, on any given night in the Theater District, is probably being loudly rebuked by someone somewhere.
RELATED:
There are a number of agencies and individuals responsible for casting Broadway's many, many, many talents. However, as far as the major leagues go, there is what's considered the "big three" in casting: Telsey, Rubin, and Carnahan. In Backstage's guide for Moving to NYC, we've broken down how they (and others) play into the the industry, which you can find below:
Bernie Telsey
When it comes to Broadway casting, the Pavlovian response is "Telsey." Bernard "Bernie" Telsey founded Telsey + Company in 1988, and he's since gone on to essentially become the face of New York casting. For his casting contributions to the original "Rent" (in which he cast then-unknown talent Idina Menzel), as well as mainstream phenomenons "Hamilton" and "Wicked," you can thank Mr. Telsey.
Tara Rubin
Close on Telsey's heels when it comes to industry clout is Tara Rubin, who established Tara Rubin Casting in 2001. Rubin and her office are responsible for casting such massive hits as "Dear Evan Hansen" and Broadway's longest-running production "The Phantom of the Opera," as well as the 10-time Tony-winning "The Band's Visit."
Jim Carnahan
Though not as flashy as, say, Telsey or Rubin, Jim Carnahan boasts a healthy roster of productions including "Groundhog Day the Musical," "Amélie," the massive "Harry Potter and the Cursed Child," and, most notably, all of the esteemed Roundabout Theatre Company's shows. Carnahan's two longtime casting associates, Stephen Copel and Carrie Gardner, assist with Roundabout, as well as independent ventures including "The Book of Mormon" on Gardner's end and "Beautiful: The Carole King Musical" for Copel. Copel and Gardner together also cast for Encores! Off-Center series.