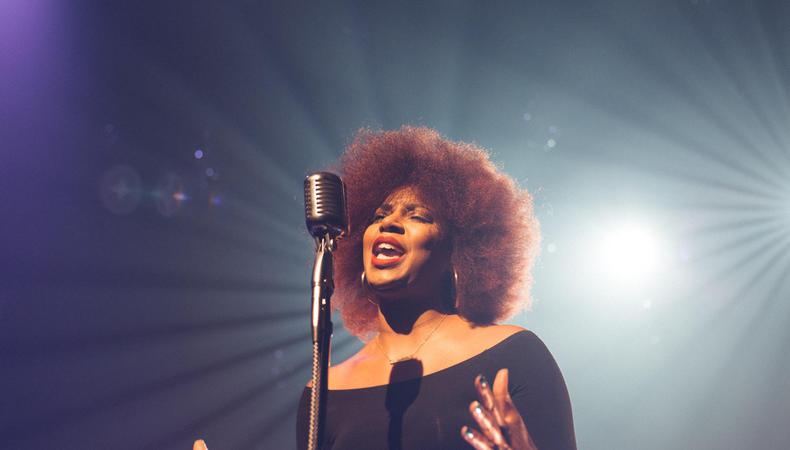 When it comes to auditioning for colleges, finding a way to stand out from the crowd is essential. One of the main areas in which you can assert your individuality is through your choice of audition repertoire. Below, I've identified eight elements that your audition songs need to fulfill; if you can check these components off your list, you are well on your way to giving an audition of which you can be proud. Here's to getting A.C.C.E.P.T.E.D. to your dream program!
5 things to do before a college audition.
A is for Appropriate.
The material that you choose should be not only age-appropriate but also accentuate who you are as a person. Make sure you know the original source material well. Once you are familiar with the show, ask yourself, "Does this seem like a character I would play?" Select pieces from roles that the admissions team could envision you playing onstage.
C is for Clear.
It is imperative that you mark your music very precisely for your audition pianist. Make his or her job easier by indicating where your cut begins and ends, as well as highlighting any important musical shifts such as key change, tempo change, etc.
C is for Contrasting.
When you are asked to do two songs, make sure that there is a strong distinction between your pieces. This is a chance to show different sides of yourself, so think beyond the obvious contrast of up-tempo and ballad. Maybe you could do one piece that is a sassy, confident character and another that shows a vulnerable, tender side. Or choose a piece that plays to your ability with comedic patter and one that exhibits a pure, clean vocal line.
READ: 3 Things to Know to Nail Your College Audition
E is for Engaging.
The songs that you bring in must have clear emotional stakes to which you can relate. The pieces should have a dramatic arc to them. A question to ask yourself is, "How is my character different at the end of this song, compared to the beginning?"
P is for Passionate.
You have to choose songs that stir excitement within you. Even if someone you trust tells you that a song is perfect for you, ask yourself, "Do I love this song?" If the answer is no, keep looking until you find something you adore.
T is for Tailored.
Once you've settled on your pieces, make sure the cuts that you've made suit you perfectly. You want to make certain that you've chosen the sections of the song that are most right for you, and that you're singing the lyrics that you can deliver with the most commitment.
E is for Easy (for you).
Your audition songs should be well within your vocal capabilities. If the song is at the extremes of your range, or it presents technical difficulties that you are still working on mastering, you will be so distracted by the vocal demands that we won't end up seeing the best of you. Audition panels will connect with you better if you sing clearly, confidently, and with control.
D is for Different.
If a show is currently enjoying big success on Broadway, you can assume that many other people will be bringing in the songs from it for their audition. Think about shows that may not be so much in the public eye at the moment. Spend some time doing research and acquaint yourself with musicals that you may not already know.
If you need further assistance in choosing songs for your audition, click
here.
The views expressed in this article are solely that of the individual(s) providing them,
and do not necessarily reflect the opinions of Backstage or its staff.