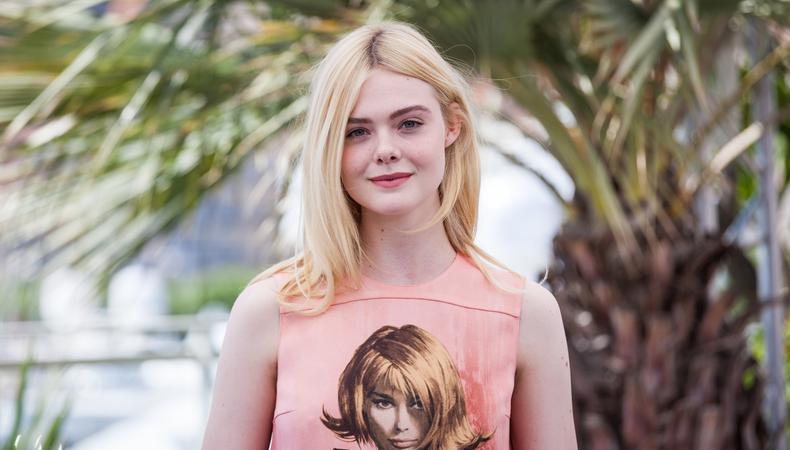 "In the Envelope: The Actor's Podcast" features intimate, in-depth conversations with today's most noteworthy film, television, and theater actors and creators. Full of both know-how and inspiration, "In the Envelope" airs weekly to cover everything from practical advice on navigating the industry, to how your favorite projects are made, to personal stories of success and failure alike. Join host and Awards Editor Jack Smart for this guide on how to live the creative life from those who are doing it every day.
Elle Fanning has been acting her entire life, growing up onscreen in both indie darlings and mainstream blockbusters. Since first appearing alongside her sister Dakota Fanning in "I Am Sam," she has starred in "Super 8," "Ginger & Rosa," "Trumbo" (earning a Screen Actors Guild Award nomination), "20th Century Women," "The Beguiled," "Teen Spirit," and as Princess Aurora in Disney's "Maleficent" and its sequel. Looking at her career trajectory, it seems the youngest person to ever serve as a Cannes Film Festival juror is only getting started.
As she reveals in her "In the Envelope" interview, Fanning harnesses her inner child's sense of imagination—both throughout her career of crafting fascinating characters, and today, amid an unprecedented global pandemic that has halted production in Hollywood and kept everyone indoors.
"I've always had a very big imagination and can sit and just daydream for hours at a time," she says. "I was always that way ever since I was super, super little. [These days] I feel a little bit like I'm being brought back to my childhood roots in that sense.... I hope that I can always hold onto that because at the end of the day, we're literally dressing up. Our jobs are so funny!"
This year, Fanning appears in the Netflix film "All the Bright Places" and comes to TV as both executive producer and the leading role on Hulu's new historical romp from Tony McNamara, "The Great," as a young Catherine the Great. "I love how the show grapples with fate and fulfilling your destiny and things, but just being able to have her grow and find her voice," she says. "I was also very aware, though, that people can classify her under, 'Wow, she's so brave and powerful and she's a strong female character.' Parts of me are allergic to that sentence. What does that mean? None of us are all strong or always brave or make the right decisions. It was important for me that she doesn't always do that."
That's the kind of care and specificity Fanning brings to each of her emphatically different roles, a skill honed entirely from working with some of the entertainment industry's best and brightest (Brad Pitt, Cate Blanchett, Naomi Watts, Annette Bening, Angelina Jolie, and both Francis Ford Coppola and Sofia Coppola among them). Although born in Georgia to parents in the professional sports world, Fanning followed her sister to Hollywood to audition for commercials and pilot season at a young age. "Movies were my extracurricular activity," she says, and any acting prowess came from on-the-job training rather than formal schooling.
"It was truly just picking up on how everyone else worked around me and molding myself from that," Fanning remembers. When asked for the best piece of advice she's received from a fellow screen actor, she recalls co-star Nicole Kidman's tip: Say yes to everything. "It's about the experience.... 'Nothing is ever going to be a mistake, you're always going to learn from the experience, and you're never going to regret that you did it.'
"There's obviously a lot of rejection in an actor's life and people say no to you a lot," Fanning adds. "You have to learn how to pick yourself back up again and find that passion again."
For more on Fanning's techniques on acting and reacting in the moment—as well as a nightmarish audition horror story and tips on how to convincingly playact sleeping—listen to her exclusive interview at any of the links below. This first of many weekly episodes of "In the Envelope" also features a check-in with Briana Rodriguez, Backstage's editor-in-chief, about our new virtual content and opportunities to engage remotely with the acting community. To get involved, check out The Slate's upcoming programming here!
Listen now on:
Looking for remote work? Backstage has got you covered! Click here for auditions you can do from home!