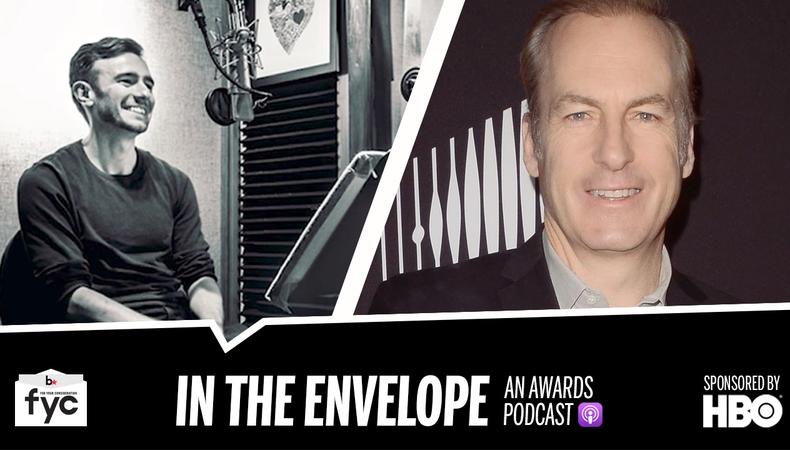 "In the Envelope: An Awards Podcast" features interviews with award-winning actors and other creatives. Join host and Awards Editor Jack Smart for a front row seat to the industry's biggest awards races! Brought to you by HBO.
Breaking: It would be Bad if you miss this installment of Backstage's podcast, and Better if you tune in right away!
Bob Odenkirk, the renowned writer, producer, and actor, and star of AMC's "Better Call Saul," Peter Gould and Vince Gilligan's sequel to "Breaking Bad," joined us to shed light on his many successes. A 12-time Emmy nominee and one-time winner (MTV's "The Ben Stiller Show" for variety show writing in 1992), the Illinois native went from beloved sketch comedy creator-performer ("Mr. Show with Bob and David" alongside David Cross, plus its recent Netflix follow up "W/ Bob & David") to admired dramatic actor with his memorable introduction in the "Breaking Bad" universe.
'In the Envelope' Behind-the-Camera Episode: Bryan Cranston and Alan Yang
Odenkirk's mesmerizing work as James McGill aka "Slippin' Jimmy" aka Saul Goodman on "Better Call Saul" has been nominated for three consecutive Emmys and won two Critics' Choice Television Awards. It's an intricate character study of a scoundrel steadily giving in to his basest but most natural talents; the character's devolution from hedonistic delinquent to hapless public defender to eccentric lawyer and soulless criminal is mapped out in Odenkirk's performance.
His identity and experience as a writer, in fact, informs the process by which he becomes Saul, as he explains in this episode. Listen to the interview in full below.
Listen now on: