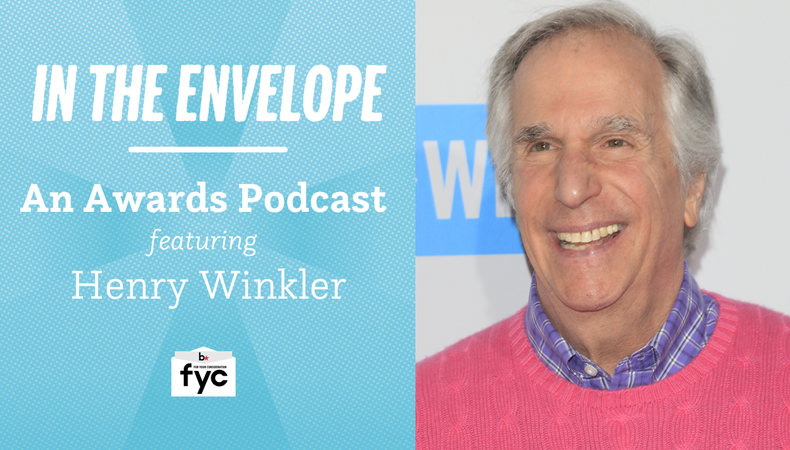 "In the Envelope: An Awards Podcast" features intimate interviews with award-winning actors and other creatives. Join host and Awards Editor Jack Smart for a front row seat to the industry's most exciting awards races, and valuable acting and career advice from contenders!
Henry Winkler has been one of the most beloved presences on and off the small screen for almost half a century. As his "In the Envelope" interview makes clear, he's as delightful as he is wise; if you're looking for actorly inspiration, you've come to the right podcast.
Born and raised in New York City and earning his theater training at the Yale School of Drama, Winkler eventually was launched into superstardom in Garry Marshall's ABC sitcom "Happy Days," where he starred for years opposite Ron Howard in the iconic role of Arthur Herbert Fonzarelli, "The Fonz," the coolest guy on TV. As he describes it, coming down from such intense fame presented distinct challenges. He adpated by working for decades as a director, producer, and beststelling author as well as performer, collaborating with the likes of Adam Sandler on many of his movies, Mitchell Hurwitz on "Arrested Development," and more.
Now Winkler can be seen in all his comedic glory as Gene Cousineau, a revered and borderline-fraudulent Los Angeles acting teacher, on HBO's "Barry." The hilarious series from co-creators Bill Hader and Alec Berg stars Hader as a hitman bit by the acting bug, and is one of TV's most cockeyed and tonally innovative depictions of the working actor's lifestyle. Anyone who's ever taken an acting class will find Winkler's character painfully funny.
We're honored to have the five-time Primetime Emmy nominee and Daytime Emmy winner join the podcast to discuss his 43 years navigating the biz, how to deal with sub-par writing and directing, listening to your "tummy," and what to do after auditions (hint: it involves punching pillows).
Listen now on: