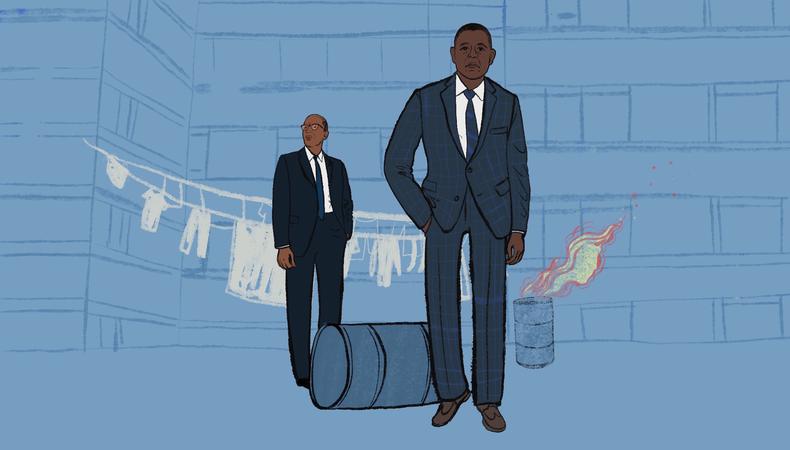 From prestige period series to contemporary Netflix films, Meredith Tucker has cast the gamut of NYC productions. One of her latest projects, Epix's "Godfather of Harlem," is a period piece set in the 1960s, a mob story, and is based in reality with a rotating list of historical figures. Tucker speaks on the experience, and what New York actors should know about how CDs are currently casting.
The casting process for "Godfather of Harlem" debunked this rule.
While most would assume a major goal for casting a period piece centers finding someone who looks like their historical equivalent, Tucker advises otherwise. "You don't necessarily need to cast a doppelganger. You just need someone with the essence of that person fitting the other person." The CD uses Forest Whitaker as an example noting that the actor doesn't really look like his character Bumpy Johnson. "It really varies from show to show and showrunner to showrunner. Sometimes it's less necessary [finding a doppelganger] than others," she says.
When should an actor look historically accurate in a period piece?
According to Tucker, there are two factors that play into when an actor should mirror their historical figure. When casting Adam Clayton Powell in "Godfather of Harlem" it was necessary to find someone who looked like the former U.S. representative, because "most people will have an idea of what [he] looks like." She adds: "When you [really] need to be historically accurate is when you're doing younger counterparts of even fictional characters."
Here's how an actor auditioning for a period piece can be successful.
"We always encourage people not to go full out when they come in to audition or when self-taping in terms of costuming themselves, but a little bit of a hint of a period costume really helps," says Tucker. "I don't like people going out and spending money on their costumes, but just the tiniest indication. Or if you're not going to do that, then blank slate—no logo shirts, if you're a guy, take your earrings out, stuff like that."
How does the period of a project affect the overall casting process?
"There are some people who feel contemporary or look contemporary, and just don't fit in. As great of an actor as they might be, it doesn't work," says Tucker. "And then there are some actors who just have such a nice old-fashioned feel that they do slide into the period stuff so well and even seem a little odd in the contemporary stuff."
This story originally appeared in the Nov. 4 issue of Backstage Magazine. Subscribe here.