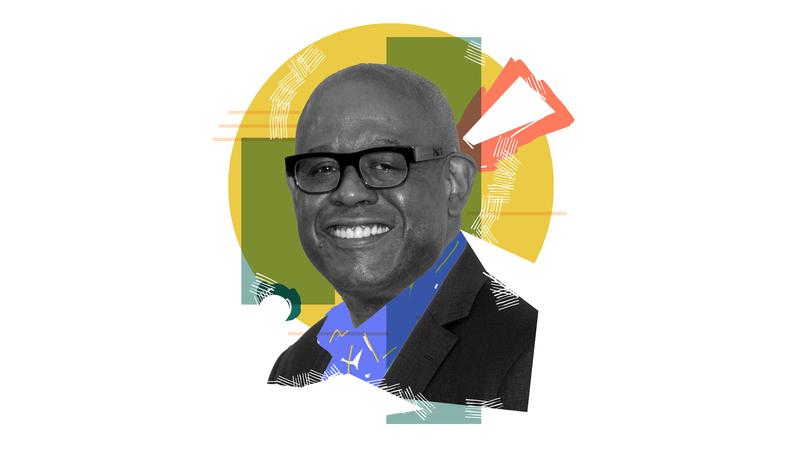 Forest Whitaker spent decades acting before he called himself an actor. His character-building process was so exacting that it took his Academy Award–winning turn as Idi Amin in "The Last King of Scotland" for him to finally feel that he could justify the label. He's now bringing two other domineering historical figures to the screen: mob boss Ellsworth "Bumpy" Johnson on Epix's hit drama "Godfather of Harlem" and C.L. Franklin, father of Aretha, in the upcoming film "Respect."
Tell us about Season 2 of "Godfather of Harlem." What is Bumpy Johnson's character arc like amid the series' real-world events?
Well, in Season 1, he came out of prison and had to clean up his turf in Harlem. And we meet him now that he's been sanctioned by the "five families" for death. So there's all these people going after him, trying to kill him; he's got a contract on his head. And he comes up with this solution—or, he thinks it's a solution—to break the French connection between the Italians and the Corsicans in France. And he's able to do some maneuvering to gain some access to that connection, which gives him some negotiating power to get the sanctions taken off of his head.
And I'm told by the French that I need to get a white partner, and I'm trying to talk somebody into doing so. And ultimately, my wife, Ilfenesh Hadera, as Mayme, suggests that I should try to do it with my archenemy, [who] is Vincent [D'Onofrio as "The Chin"]. And even though he's the one who wants to kill me the most, he partners with me to see how the money goes. All during this time of 1964, when there's the Voting Rights Act and the Civil Rights Act, the Harlem Riots.
Has playing Bumpy added to your skills or affected your character-building process?
It's so interesting that you were just referring to him in the third and then first person! It's helped me. Particularly, honestly, the last three to five episodes…were kind of waking me up to being able to have some fun working again. And by the time I finished Episode 9, I was able to find the curiosity. It drives me again. And the character, in the end, helped me do that.
A character is always going to transform a little bit. [Bumpy] does transform. In the text, he becomes less like cement; he becomes a little softer or more emotional. He has more humor, all these things. And trying to figure out how he does that… For the first time we see Bumpy drink; he doesn't drink, and the murder of a friend drives him over the edge. I feel like I'm coming back to my work.
How did you get your SAG-AFTRA card? Was it "Fast Times at Ridgemont High"?
I guess so. I was thinking it was this movie called ["Tag: The Assassination Game"], where I had a line or something. But I don't think that was a union film, so I think it probably was "Fast Times." Pretty cool!
What's one project or performance every actor should see and why?
I think everyone should see "Raging Bull." Performance-wise, I remember Daniel Day-Lewis is great in "My Left Foot." Daniel is a really powerful actor; he's really transformative. I did some work with Christian Bale; I'll throw his work in there. Oh, I worked with Denzel [Washington], which was cool. "The Great Debaters"—I really like that film.
Do you have an audition horror story to share?
I was auditioning for "He's the Mayor," the TV show. And I had worked on the script, and I had memorized all the lines. But it just didn't work. And so I changed them when I went and auditioned…and they gave me the part! But then I come to work, and I'm doing it. And now I'm saying, "Wait a minute—now this just doesn't work." They said, "What? These are your lines from your audition!" I was like, "Oh, but now they're not right [for the character]!" It was crazy.
READ: Kenan Thompson's Worst Audition Ever
Was for Forest Whitaker
What's the wildest thing you've ever done to book a role?
Oh, yeah. It didn't work, though! So I wanted to do movies about the Vietnam War. Because my cousin went to Vietnam, and I never could understand why—and I've [now] done lots of movies, and even produced movies, about Vietnam. I forget [the director's name], but he was doing this movie on Vietnam. And I would just wait, just sit in the lobby, saying, "I just need to talk to him." Because they were casting, and it was between me and one other guy to play the lead, and I didn't get it. And I wanted to say to him, "Look, it doesn't matter to me if I play the lead; I just want to do this movie about Vietnam." And they were like, "OK, that's great. We'll get to that." But I wouldn't leave the lobby. I was sitting there for hours. They kept saying, "He's not there; he's not there." And I was like, "No, I'll wait." And then he didn't give me a part! He didn't even give me the smaller part. I was up for the lead! It was kind of a bummer, you know?
What advice would you give your younger self?
What's jumped [into] my mind is: Just try to have more fun. You know? Enjoy it! Look around!
What can you tell us about your next film, "Respect," with Jennifer Hudson?
Well, it's a movie about Aretha Franklin. I play C.L. Franklin, her father, a person who tried to control her. And he was a preacher; he created this whooping style of preaching. And they kind of have a break and come to be reconciled again as she takes off in her career. It's an interesting character, because he was also a civil rights activist, but he's quite intense and can be punishing in deep ways.
This story originally appeared in the June 17 issue of Backstage Magazine. Subscribe here.
Looking for remote work? Backstage has got you covered! Click here for auditions you can do from home!