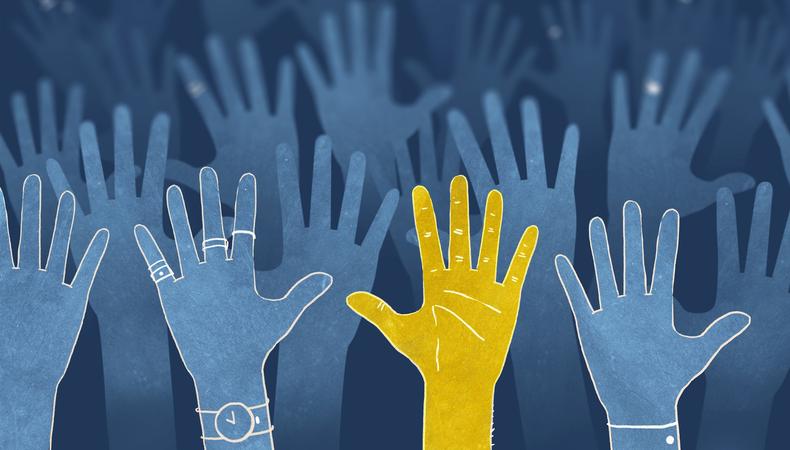 This May, members of the nation's union for professional stage actors and managers, Actors' Equity Association, will be able to vote on potential changes to the union's constitution as proposed by Equity's National Council and its Constitutional Review Committee. The ballot is the latest step in the union's Equity 2020 campaign launched in 2017 to modernize the union and enhance its activistic power in the national labor landscape. Despite some renovations to pre-1930 antiquated language in the organization's constitution, there are some notable proposals put forth for members to vote on, including the establishment of a national convention. Here, we outline some of the fundamental changes proposed on the upcoming ballot, a helpful guide for union and preunion actors alike.
A National Convention
When the Equity 2020 campaign was pitched to members, along with a dues increase, one of the critical platform items was reaching out to union members who live outside of the country's major theater epicenters like New York, Los Angeles, or Chicago. Perhaps the boldest constitutional amendment proposed on the ballot is the creation of a national convention to connect members; such an event is commonplace for most labor organizations.
The convention would serve as a political function to energize bases, unify voices, and use a loud message to invite others onto the team. The union hopes a countrywide convening will rally the troops for potential entertainment industry labor battles.
The proposed conference, which would be held annually for two years and then biennially after, would allow members from all over the country to be in the room together when organizational decisions are made, ranging from policies to raising of dues. Currently, policy matters are proposed and voted on in membership meetings that often exclude actors and stage managers outside of union strongholds.
As proposed, 211 Equity members will serve as convention delegates with the power to submit and vote on policy for two-year terms. Roughly 40 percent of delegates will be made up of National Council members, 47 percent being regional delegates and 13 percent being liaison area delegates. Relevant constituencies would appoint representatives in secret ballot elections, but the weight of their vote is dependent on certain conditions. However, not all delegates hold the same amount of power when it comes to decision-making: While liaison delegates only get one vote, regional and council delegates have weighted votes varied on how many other council members are present or how many constituents a delegate represents.
At-Large Seats on National Council
On the ballot, members can consider the inception of nine new at-large seats on the union's National Council for regional actors and stage managers outside of NYC, Los Angeles, or Chicago. The composition of the at-large seats will be determined by statistics of where regional members live to make the nine-seat representation geographically proportionate.
Council Changes
Some of the new amendments proposed by the National Council relate to the council itself. On the ballot, members can choose to approve new language that more broadly defines a councilperson's authority. Under the current constitution, stage managers and chorus members are distinguished from principal positions on the council; the proposed amendments would change that, equalizing access to seats for different job categories within the organization.
READ: How 1 Actor Landed Their First Equity Gig
Elimination of the Working Dues Cap
Also on the ballot, membership will vote on whether to eliminate a cap on working dues, which currently allows any member earning over $300,000 to be exempt from payment. Now, only 1 percent of Equity's membership earns more than $200,000 annually. "The majority of working members had earnings of $15,000 or less in Equity's jurisdiction," stated the union's most recent theatrical season report.
Ballots will consist of two fields: one relating to the changes to the constitution, the other on the working dues cap. Voting members have until May 30 to submit their ballot either digitally or by mail. If approved, the national convention, which has a rough cost estimate of $400,000–$600,000, won't be organized until January 2021 with conference delegates and at-large council members elected in staggered phases beginning during the 2020 election cycle.
As of press time, ballots have been sent out to members ages 12 or older who are in good standing with the union. Equity is encouraging voting members to report ballot concerns by emailing [email protected].
This story originally appeared in the May 9 issue of Backstage Magazine. Subscribe here.