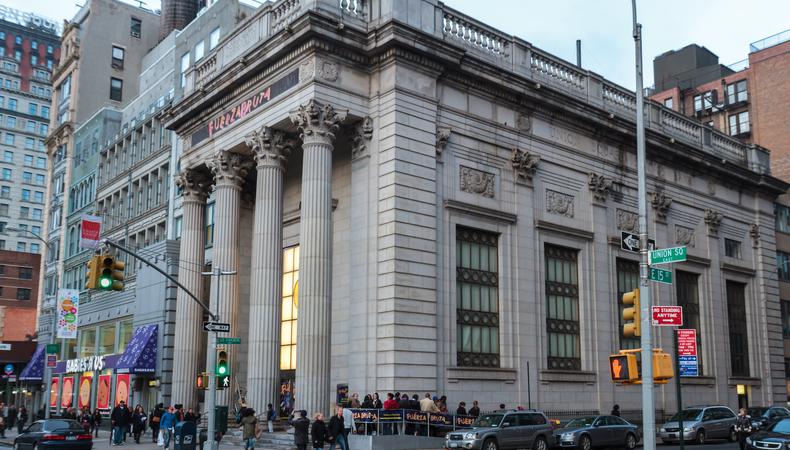 Stage actors will be getting raises and producers will be allowed to make their shows available for online streaming, according to a new performance agreement approved by Actors' Equity Association and the Off-Broadway League. The new three-year contract will apply to Off-Broadway productions and will cover Aug. 1 2021 to July 28, 2024.
"This agreement builds on the success of our last negotiation with the Off-Broadway League," said Equity's Executive Director Mary McColl in a statement. "The Off-Broadway League agreed that simply returning to work is not enough; the work needs to be safe and sustainable. Together we have made important inroads on wages as well as worker safety—both on COVID-19 and as it pertains to bullying, harassment and discrimination." Off-Broadway productions are categorized as any production in a theater that has under 500 seats.
Pay Increases
The contracts include pay raises for actors and stage managers. Actors working a non-profit contract for a theater with an annual budget of below $4.25 million will be paid $662 to $861 (depending on the size of the house) for the 2021–22 season. The pay rate will increase annually to $729 to $949 in 2023–24.
Actors working a non-profit contract for a theater with an annual budget of over $4.25 million will be paid $689 to $1,526 in 2021–22. The rate will increase to $760 to $1,682 in 2023–24.
Actors working a commercial contract will be paid $685 to $1,217 in 2021–22. The rate will increase to $772 to $1,330 in 2023–24.
Online Streaming
A notable change to the agreement is Equity finally allowing Off-Broadway producers to make their productions available for online streaming. Equity says that actors need to consent to being filmed and will need to be paid based on "the terms of the appropriate SAG-AFTRA contract," including residual payments. The new provision does not specify a specific amount.
Rehearsals + Performances
Technical rehearsals have also been shortened by two hours daily: Actors can work six days a week during tech week, eight hours a day, with an hour and a half for breaks (previously during tech weeks, actors would work 10 hours, plus two hours of breaks). Producers will have to pay actors more if they require longer tech hours.
During the first year of the agreement, if producers offer less than seven or eight performances a week, they can pay actors a prorated salary.
Diversity + Inclusion
The agreement also contains a commitment from the Off-Broadway League to ensure that productions are cast with diversity in mind. Equity and the League will co-sponsor an annual networking event for actors of color and actors with disabilities specifically for the Off-Broadway arena, where actors can meet with representatives from Off-Broadway theaters.
The new agreement also contains language saying that actors are not obligated to work in an environment where bullying and harassment occurs. And that producers must have a designated person to handle harassment and discrimination complaints. "There shall be no retaliation against an employee for the good faith reporting of alleged prohibited conduct," says the new agreement.
"This agreement puts everyone on the path to recovery after an unprecedented period of uncertainty for our industry," said Casey York, president of the Off-Broadway League, in a statement. "Our goal heading into these sessions was always to secure a long-term deal that would provide members with clarity and stability coming out of the pandemic, and we have achieved that with a new three-year agreement. I am also incredibly proud that this agreement will also help increase diversity, equity and inclusion in the Off-Broadway community through new hiring practices, while also strengthening industry policies to address harassment and discrimination. I want to thank our incredible co-chairs for their hard work over these past few months. They have shown a tireless commitment to achieving a fair and equitable deal. We look forward to bringing artists and audiences back to our venues with the guidelines necessary to do so safely and equitably."