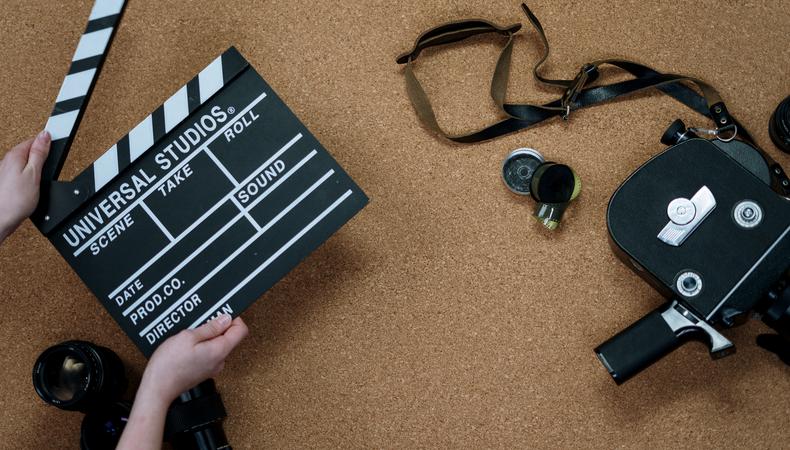 Putting together a good demo reel is one of the biggest challenges for new actors. So we asked three people who make them for a living for their best advice on how to make a demo reel—and how to make sure it gets you the part.
Max Ghezzi, Killer Demo Reels (Solana Beach, CA)
Your demo reel is your commercial. With it, you hope to convince the viewers that you, the featured product, are the one they should spend their money on. It needs to be fast, short, sweet, and to the point.

The chief purpose of a demo reel, besides displaying raw talent, is creating an emotional response that encourages the producer to hire you. Since you only get one chance to make a first impression, make sure it's the best you've got.

In a perfect world, the material should consist of great quality clips from professional productions, such as feature films or network television. New actors with little to no experience and limited footage of themselves should try to act in student films. Most of these acting jobs are nonpaying, but you gain great on-set experience. In return for working for free, you also get a copy of the finished product for your reel.

Two to five scenes of various length (and range in acting) is ideal for a full demo reel. One great scene could very well be enough and can get you noticed if it's good enough. Shoot for less than three minutes in length for an entire reel, including a montage (if you have one). The montage itself should run a maximum of 10 to 30 seconds.

Once they've narrowed down the choice of actors, there are occasions when producers and directors use demo reels as tiebreakers. Camera presence, personality, command, style, attitude, consistency, versatility, and experience in front of the camera are all scrutinized, until one actor comes out the winner. The acting can't be improved in the edit bay. Therefore, make sure the technical aspects of the reel are top-notch. Make sure the footage is color-corrected and the audio is normalized.
Joe Gressis, founder of Joe's Reels (Los Angeles)
Every actor's reel should contain scenes that clearly identify the actor. There should never be any confusion as to whose reel we are watching. Close-ups are good, as are scenes with people who aren't in your same demographic category. This is where the art of editing a demo reel is really important. Scenes should be recut to focus on you while keeping their structural integrity.

Every reel should start with your strongest scene. Don't save it for a big ending or a surprise in the middle. Start with your best. It might be the only scene they watch.

Ideally, you will be able to create some juxtaposition between scenes. As people only give you their full attention for the first two or three scenes, showing some diversity in this area is important. Each scene should move quickly. Make sure the scene is interesting and don't spend too much time on it. Once the character, emotion, and arc of the scene are established, move on.

Remember that your reel is not a short film. Reels are decontextualized by nature, meaning that you cannot involve viewers in the story of your scene, no matter how much you might want to. Viewers don't have to understand what's going on in your scene; they only have to believe it.

Ralph Modica, Phase1Digital (New York)
It's very common for demo reels to have opening montages that showcase the best clips. However, the industry and media landscape is changing. Casting directors are limited in their time and do not want to watch anything they don't have to.

Gary Zuckerbrod, casting director and former Casting Society of America president, says a reel should "have no montage, no flashy open, no music over somebody's name for 14 seconds. The best demo reel…starts with your name and goes immediately into a scene. Casting agents use the demo reel to identify what qualities the actor has. It needs to be concise and tight."

You don't want to have a drawn-out opening, especially a personalized on-camera introduction. On-camera introductions are better used when auditioning for specific roles. They should not be included on your basic demo reel.

The clips should be compressed individually in a clear and easy-to-send video format, since a majority of the industry is moving toward digital media. Using such a format means you have more choices for increasing your visibility on social-networking sites and makes the clips readily available by emailing a link.