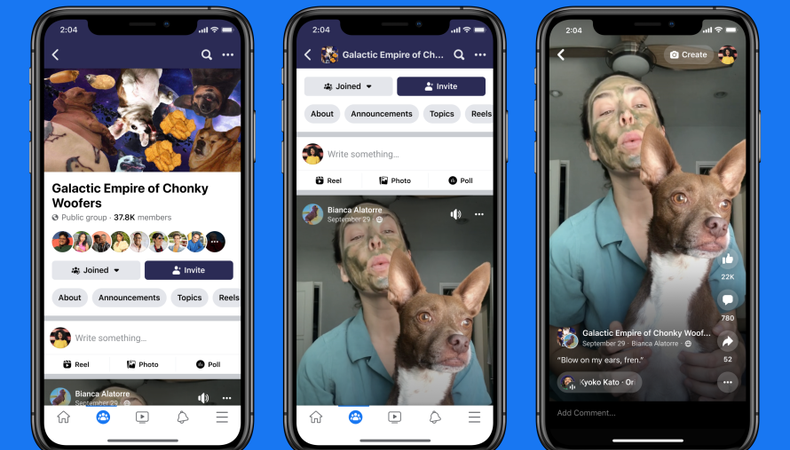 Meta is investing big in Facebook Reels, the social media company's TikTok-like short-form video feature. Eligible content creators can now embed ads in their Reels or take on monetized challenges to earn money, and viewers have the new option to tip their favorite artists on the app.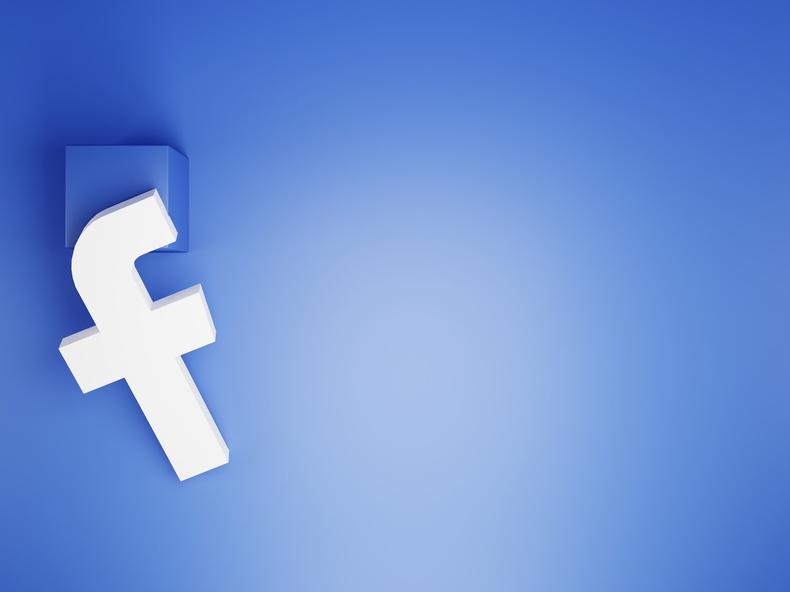 Deeksha Pahariya/Unsplash
Reels are short-form videos that users can enhance with special effects and music. Reels are similar to TikTok posts in both form (short-form videos) and content (trendy, amusing, and driven by sound bites).
According to Meta, the Reel is the "fastest-growing content format" on Facebook; generally, users spend half their time on Facebook and Instagram watching videos. Facebook Reels recently expanded to more than 150 countries.
How long are Facebook reels?
Facebook reels can be between 3 seconds and 60 seconds long.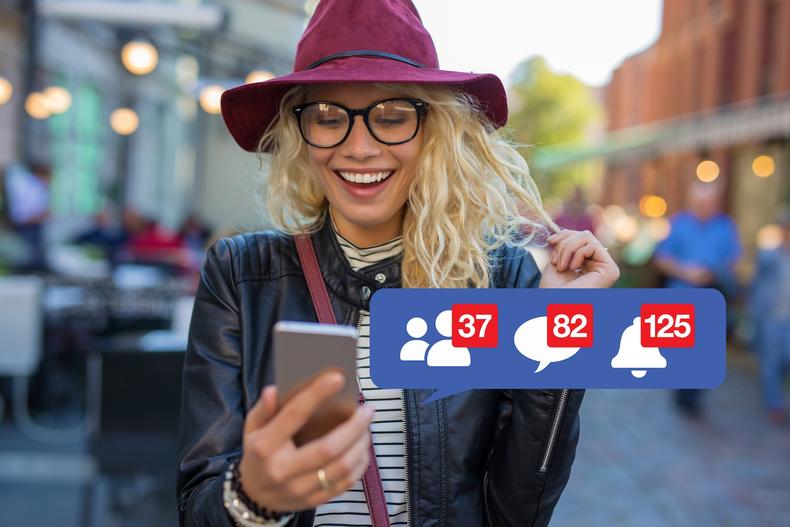 Kaspars Grinvalds/Shutterstock
Ads
Content creators with more than 10,000 followers, at least five videos, and 600,000 minutes of viewership in the past 60 days are eligible to embed ads in their Reels. These new advertising options are currently available in the U.S., Canada, Mexico, and 50 other countries. According to TechCrunch, the revenue for overlay ads will be split: 55% to content creators and 45% to Facebook.
Prior to the announcement, content creators on the site could only include ads in their Facebook videos. The new Facebook Reels overlay ads allow users to place marketing bumpers directly on top of their Reels, like stickers. Banner ads, a semi-transparent overlay at the bottom of a Reel, and sticker ads will be available; the latter can be placed anywhere on the Reel.
Stars
Meta also announced that it will soon allow viewers to send stars to a content creator while watching their Reels. For every star received, the creator gets one cent from Meta.
Reels bonus program
Since launching Reels, Meta tested numerous ways for creators to monetize their projects, including the Reels Play bonus program, which pays a "bonus" to anyone whose Reels get at least 1,000 views over a 30-day period. The Reels Play bonus program pays creators up to $35,000 per month, but it's an invite-only feature.
Challenges
Meta recently announced that it will also provide bonuses to creators who publish original Reels on Facebook. Their challenges incentive program allows creators to earn up to $4,000 per month by completing sequential, cumulative challenges. When a creator completes one challenge, the next one opens up—until the end of 30 days, when the progress is reset. At its current stage, creators must be invited into the Reels bonus program to earn money through challenges.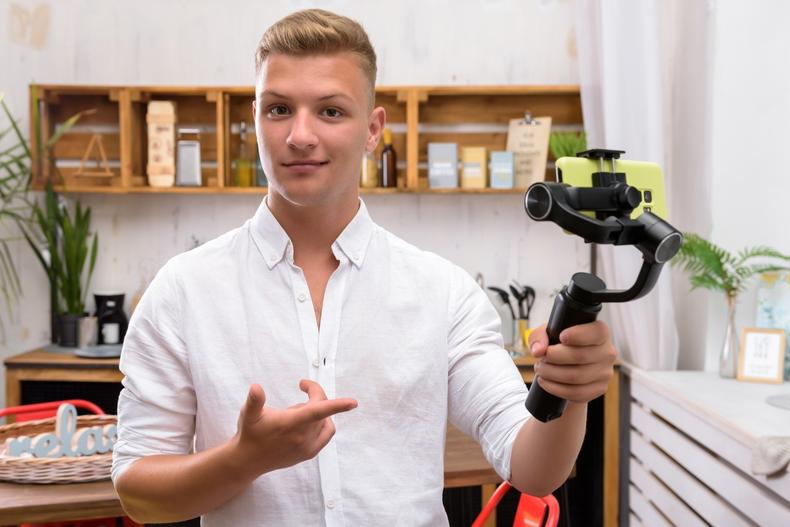 ThomsonD/Shutterstock
Creating Reels on Facebook is slightly different for classic pages and professional business or creator pages.
Creating Reels on Classic Facebook Pages
If you want to test out Reels on your classic Facebook page before posting them on your creator page, follow these steps:
Open your Facebook page.
Navigate to the bottom of the page, under "Create a Post," and select "Reel."
Either hit the record button to add new video, or tap the photo icon in the bottom left corner to add video clips to the Reel.
Write a description, and be sure to use appropriate hashtags to get your Reel the credit it deserves.
Choose an audience for your Reel; unless you're a minor, it's set to public by default.
Hit the "Share Reel" button.
Creating Reels on Professional Facebook Pages
For a profile with professional mode, follow these steps:
Open Facebook.
Hit the create button from the Reels section of your feed, or the camera icon in the top right corner if you're viewing a Reel.
Tap "Record for New Video" or the photo icon in the bottom left corner to add video clips to the Reel.
Add sound effects, text, or other creative tools to your Reel.
Tap "Next" and write a Reel description.
Choose an audience for the Reel.
Tap "Share Reel."
Once you share a Reel, you can find it in your Reels profile. Meta also announced new functionality that will roll out later this year, including the ability to share Reels in Facebook Stories and add Reels to the top of users' feeds.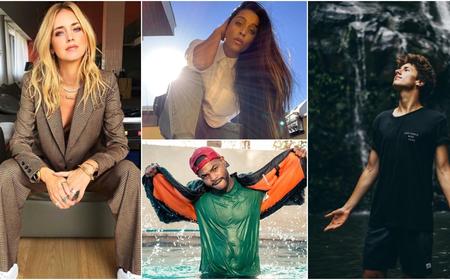 How to Become an Influencer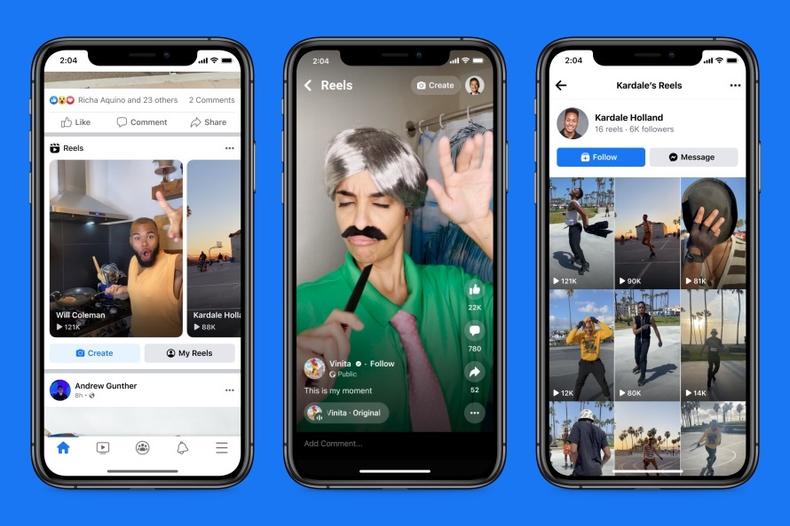 Courtesy Meta
Reels can be as long as 60 seconds, but most are shorter. Reels must be in .mp4 format, and must comply with Facebook's Data Policy, Community Standards, and Terms of Use (no obscene, offensive, or copyrighted content).
Meta reports that the most discoverable Reels are ones that are relatable, engage an audience, tell a story, and inspire others.
Relatable
Responding to the latest trending hashtag but adding your own unique flair is a surefire way to get your Reels noticed.
Engaging
Spend some time trying out different content and effects to see what pulls in your audience the most. If you're getting more views and comments from Reels about your dog than you are from Reels about your career, you may want to focus solely on your dog.
Story-based
Reels that have a narrative encourage viewers to watch until the end.
Inspire others
Hashtag challenges, motivational moments, and asking questions are great ways to inspire your audience to view and share your Reels.
For example, creator Kurt Tocci uses Reels to share comedic skits about his life—particularly his cat, Zeus. One of his viral Reels, "What It's Like Having a Cat," is relatable for any cat owner, engages his target audience of comedy fans, tells a story about his experiences with Zeus, and includes a call to action to inspire viewers to post pictures of their own cats.
Taking a page from TikTok and Snapchat, it seems that Meta is betting on short-form videos as a way to attract more users—especially considering that Facebook lost half a million daily users globally in the fourth quarter of 2021, causing its stock to tank. TikTok also pays out money to content creators with high viewership; the platform is expected to hand out $1 billion to creators over the next three years.