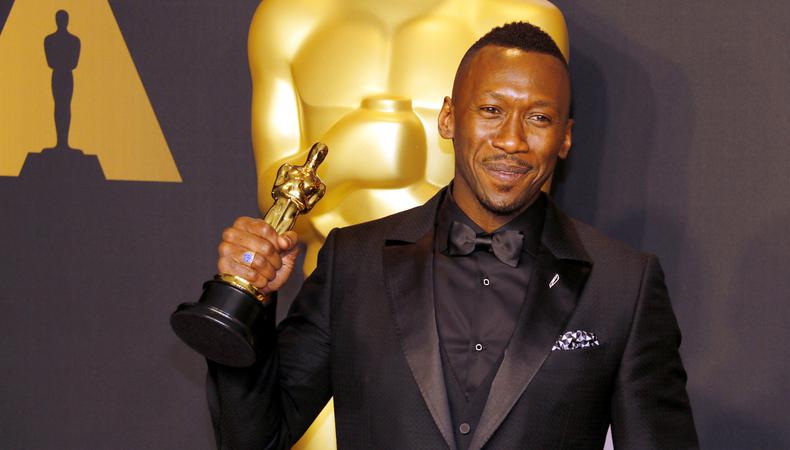 Preparing for an audition can be a daunting task. But who better to ask for advice than those actors at the very top of their game? Backstage surveyed some of the biggest names in the industry about what they do to get ready for an audition. From Kathy Bates to Mahershala Ali, here's what more than 30 actors had to say about their top audition tips.
Kathy Bates
"I was never good at [auditions]. Ever. Ever. I would study the script and try to get ideas and I guess finally, I don't know when it was, I just stopped trying too hard and I tried to be natural and that's when it got better. I'm really glad I don't have to audition anymore, although I will say this: I think even actors who are well known should work with the director and find out if it's a good fit."
Mahershala Ali
"I look for an in with characters and make it about being truthful and connecting to that character in a centered way. Sometimes the in with a character is really getting through your physical choices, how you might sit, how you carry your body. If the stakes are really high, you need to lean forward a little bit so your thoughts arrive more urgently. I assume you have to really go in and be extraordinarily prepared."
Christopher Meloni
"It took me a long time to find the right combination. It used to be I'd study it and memorize it to the best of my ability, but I got a sense of staleness from that. I did it laissez-faire, and that just kind of fucked me because I needed a better structure. It's more of a feel. It goes back to your basic training: Break it down, understand the beats and intentions, study it, and then leave it at the door. It gives you a sense of your mission and intention, your emotional timbre, but it doesn't set you adrift and it doesn't calcify you into being overly dogmatic."
Ben Daniels
"I pull apart the script so I have a bunch of questions I can ask, and then make sure I listen to the answers. And I always, always, always learn it. Some actors don't, but I think you can't go in and play if you don't know it, if you're not off-book."
Denis O'Hare
"I try, when I go in, to not let the director talk to me. I don't want them putting any ideas in my head before I've done what I'm doing. Afterward, it's fine. And I don't tend to banter—I don't tend to chat. I don't try to make friends. I just come in, do my job, and leave. And I also don't hang around. Once I'm done, I get out of there so fast. I don't want anybody to see me. I don't want to have another conversation. I don't want to have a second audition. I just leave."
David Harewood
"I don't want to leave any opportunity [because of] forgetting my lines or nervousness. I like to make sure that I'm there early, and relaxed. I want to be as focused as I can. Just make sure you learn your lines; that's the most important thing."
Gaby Hoffmann
"I just try to show up and be relaxed and present and honest. And that's my only trick. And sometimes it works, and sometimes it doesn't. Honestly, sometimes it really doesn't work. Sometimes I'm, like, 'Fuck, I should have prepared more for this. I don't know what I'm doing.' And other times I just rely on my instincts. And it really helps if you're working with somebody else who's good. If you're working opposite an actor who can act then all you have to do is listen and respond."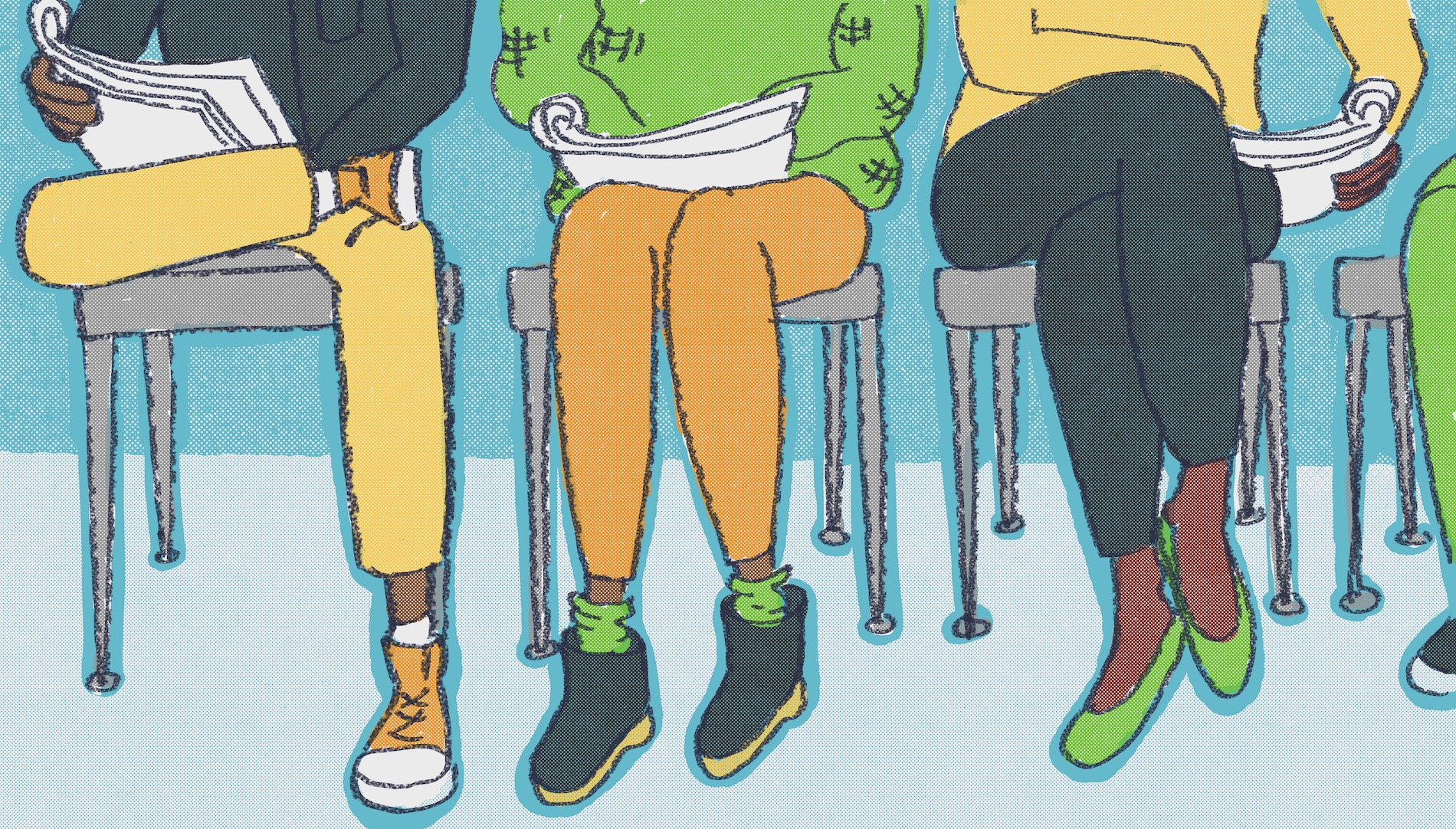 How to Audition
Tovah Feldshuh
"I prepare earlier and earlier these days. One of the things I do, I retype the text large so I have no struggle to see it with or without glasses; I like to audition without glasses. I divide the text so if the line is, 'Hello, how are you?,' I put each piece on its own line so I see the architecture of the actual language as I'm reading the scene in the audition. I've already sculpted my map for thought and then I go at it over and over. Sometimes when I have time, I hire a line tester. Then I walk in always, always, always, carrying the scene. You don't have to be memorized for an audition, just masterful. You have to listen to what they want in the room and pay attention. Is the director shy? Does he have trouble making eye contact? Then back off. I want to make him feel comfortable. I go in to serve the team."
Ann Dowd
"When I began to audition for theater, I would stutter, so it would go through their minds that this person is special needs. I have a special needs son, so I don't say that with flippancy. So I thought I needed to get over those nerves. You need to get to those places where you've done the work, know you're running the audition. It's yours for now."
Michael Stuhlbarg
"I always try to shoot for knowing the material as well as I can, making a choice, and keeping my eyes off the page as long as possible—because that's how they can really get a sense of watching you work, watching you think.... And to come in with an idea or two or three to try so that if your first idea doesn't necessarily jive, you can show them something else."
Denis Leary
"This is the absolute truth: I was the worst auditioner in the world. It's one of those things that happens to a lot of actors. I'm much more of a 'gimme the ball' kinda guy. Turn on the lights and open the curtains at 8 o'clock, 'gimme the ball, I'm ready to go.' Sometimes you go in there and, especially when you're reading for camera, there's a casting assistant who's not an actor reading off a page. There's no vibe. I never got used to it and I never got a part I auditioned for. And as a director-producer-writer, I hate auditioning actors because my heart breaks while I'm watching them do the work, even if they're doing good work!
One of the great things that has happened in the last few years is the actor's ability to self-tape in a comfortable setting where they can feel good in a room in front of a camera. I've hired so many actors [that way]."
Yvonne Strahovski
"I prepare as if I've got the job already. So I put in the work and the hours to go through it and sit with it, marinate on it; I think about it a lot. I try to be off-book for the most part, as much as possible, and usually I am. That's the way we're trained to do auditions in Australia—you're off-book for everything. Here you get to hold the sides and it's OK and it's comforting. I love treating [auditions] as an acting exercise. Even if I know I'm not right for the part and it probably won't go my way, it's good to keep the creative juices flowing. It's kind of like homework."
Aya Cash
"It depends on what the audition is. If it's Shakespeare, there's an incredible amount of prep work. But for film and TV—unless it's Aaron Sorkin—you're not necessarily putting that much time into dissecting the language. And I'm very instinctual, so I like to do my homework but not pre-plan things. As soon as I craft a joke, I will fail. I don't memorize usually because I find that it makes me stiff if I'm totally off-book. I do my homework and then go in and try to forget about all of that and have a good time."
Niecy Nash
"I don't usually commit the entire script to memory until after they hire me. I make myself very, very familiar with it, and I look the part. That might mean I have to change hair in the car, clothes in the car. I have a whole costume closet!"
James Monroe Iglehart
"It all depends. If it's a brand new show like 'Memphis,' where you have to create the character from scratch, it really is what's on the paper, what the play's about, and what time frame it's in. A character in 2015 talks very differently from a character in 1950; their thought pattern is very different, so you have to use what's on the page as your map to tell you what as an actor you're supposed to do. But then you have a character like Genie, who's so well-known worldwide, and you have to take some of that from that former project. You want to give people what they know they want to see, but you also want to give them something new. You don't want them coming to see something they could've stayed home and watched on DVD."
Jon Voight
"I marinate. I think about the role. I make a note or two in the middle of the night and then come in to the set and stay wide open to the ideas from the directors and the other actors. See how it happens when you're doing it, that's the most important thing. A friend of mine, Charles Durning, said, 'An audition is an opportunity to act,' and I feel that that is such a beautiful reminder. Doesn't make a difference who you're auditioning for; whatever it is, you have an audience and you have a role and you have the opportunity to perform that role the best you can for this audience. If you look at it like that, it doesn't make a difference if you get the part or not. It's not about impressing somebody, but solving the needs of the performance."
Jennifer Beals
"I try to get off-book and then I go in and see how much of a mess I can make. Not trying to say, 'I'm going to be perfect,' because perfect is the enemy of the good, the enemy of art. I try to bring whatever ideas I have and yet stay open to suggestions."
Rick Hoffman
"It's an art in itself, auditioning. You have to find what works best for you individually. What works for me may not work for someone else. I can't learn lines comfortably unless I have it done out loud with someone else. Lots of actors can do it by themselves. I need to make sure I'm getting the scenes out there with someone reading the lines back and forth with me so it becomes second nature."
Holly Hunter
"I don't offer advice to actors only because I've seen actors become successful through ways that would never even occur to me or that wouldn't work for me. But this has worked for me: Never memorizing a scene. I liked to carry the script into an audition, because for me, it reminded people that this was not the final performance. I'm still a work in progress. That works for my own psyche. This is what I can do, but that ain't all! And I tended to have my agent put in a pre-emptive call before I would show up and say, 'Holly would really love to come in prepared to read.' So I would enter the room uninterrupted and go into the reading. And then after that I could stick around and chat and meet people. But the first thing I like to do is read. And that was consistent with me. I never wanted to come in and chat first."
Christian Borle
"Now I memorize the material about a week out. Then just drill it every day for an hour in the morning, pacing back and forth in my kitchen, so by the time the actual day gets there, I feel like I know it like the back of my hand. I get good rest, go in, and surrender to whatever that room feels like. I think that's where real relaxation comes from: true preparation. Relaxation doesn't come from some magical, alchemical, lucky mixture of things."
Katey Sagal
"I always work with a coach. I don't like to walk into a room completely cold, 'cause I've done that. Once I've kind of run it with my coach or understand what the role is, then I feel like it's in my body. So when I show up, even if I get thrown by the environment or the person or whatever is happening in the room, I've already had the experience of what it is I'm about to do, so I can somewhat rely on it."
Carla Gugino
"It really varies. Depends whether it's with a director or on tape, if the character speaks with an accent or comes from a region that I need to research. I have to audition much less now than I used to and usually when I do, now it's more about seeing if the director, the project, and I are the right creative fit."
Jennette McCurdy
"I read the script as if I were watching the movie, and I try and remember that initial read as much as possible, because there's something to be said for those innate choices that you make. I find that, ultimately, once you get in the room everything changes, and you just have to go with the flow. You can't try to force anything you did an hour or five minutes earlier."
Max von Essen
"Each is a little different, if it's TV, film, a musical, or play. But for me, the most important thing is to start immediately. Even if it's 10 days or two days away, I basically stop what I'm doing and load it into my Rehearsal app. And depending on the intensity or amount of preparation, I'll call my voice teacher or acting coaches to work on the material. Basically, if I have enough time, I'll work on it until it becomes as second nature as possible. I do deal with nerves and I get excited. Often I go in there and if I'm fighting nerves, if I worked on it only the night before, it's just not going to be there. So it's jumping in immediately and working with my coaches. And when you come back to a piece you've already been with, you're starting from a different place. Especially with music or concerts, work on it immediately, then weeks later when you're with the orchestra or you're about to walk into the audition room, you know it."
Kal Penn
"I audition all the time and I'm a stickler for as much prep as possible. I read the script a couple times and do as much rehearsal as possible, especially if the character is completely different from me. I'm much more Meisner in my prep than anything else. Auditioning is such a grueling process. For every 50 or 100 you go on, you get one. I forgot that statistic and I'm probably botching it. But I'm notorious for calling my agent and asking for the latest possible slot."
Kerry Butler
"Depending on if they want me to sing something of my own, I'll try to find something that is similar to the style of the show and what the character is going through. It's good if you have a really big book of choices so you can find the perfect song for a particular thing. And then I just work on the scenes the way everyone else does. I try to be off-book as much as I can and think about the character: who they are, how I can embody them, what they want. I go on too many auditions."
Charlie Cox
"Depends on what the job is, but I always learn my lines. I never don't know my lines. I never take the audition pages into the room. I end up relying on them or looking at them too much and it makes me feel unprepared, so I always learn my lines without fail. Other than that I just try to get a sense of the character and the script and the story, and try to be truthful."
Emily Osment
"I've always been one to want to memorize everything and just be confident that I know all of the lines, but that changed. After college I realized it's not as much about being off-book as it is about completely understanding the character and, more so, getting into the mind of your character. By putting yourself in that position, it's always more beneficial than just sitting down and memorizing the lines."
Tituss Burgess
"It depends on if it's TV or musical theater. I have to be off-book, there's no question. I've heard people say, 'Hold the paper in your hand,' but that's ridiculous. For the five to 15 minutes that I'm in that room that will be the only time they'll see me perform my interpretation of the character. I do any and everything I think is appropriate until they give me further direction. I'm showing them, 'This is what it would be, would you like to work with this?' and not the other way around. Sometimes when I read the first line he comes up in me, whoever he is, and it's a hand-in-glove situation. And sometimes it's shifting a bit more and searching. One thing I refuse to do is force it. So I've canceled many auditions because nothing has come up and I don't want to waste anybody's time. God forbid they outright give it to me and I don't connect with it. There are too many people in the world who really want to be in certain places. I am not arrogant enough to go do it just because I'm right for it, or if I don't truly want to do it. Audiences aren't stupid; they know when you're lying."
Lisa Vidal
"I read the material and read it and read it and read it and read it over and over again to really understand what's going on. Depending on the information given to me, I try to create a world for the character: who she is, why she is the way she is, why she does certain things, her opinions, how she feels about herself, her relationship to the scene and to whoever's in the scene with her. For me, the most important thing is being a great listener and actually having a thought process and answering the question [in the scene]."
Kim Dickens
"It varies for me, really. Sometimes I'll read the material and I think I can step right into the world. Sometimes I'll go through the script and take notes about the character. Or I'll start by memorizing it and then step into it emotionally. It really varies for me on the project and the character. People say you've got to have the right clothes, and that's true, you need the right feel, the right shoes to have the footing for the character. It's hard to explain but it can help you find the character. With 'Gone Girl,' I had not read the book or the script because it was under lock and key. I just started reading the sides, the pages for the audition. It's obviously so amazing, and the characters are so amazing. It was in the lines. I just started working on it. I went with my instincts. But once I got into the fittings with costume designer Trish Summerville, I started to connect with [Detective Rhonda Boney] more. The clothing was not showy, it was off the rack. It had a laid back, confident, casual presence. Just a humble worker feeling, really. It was such a gift from the geniuses in the costume department. It informed the way I walked and stood."
Ben Miles
"Research! Learn the lines, that's the main thing. Know what you're going to be saying so you're not thinking about that. Just try to be yourself in the room. People sense a desperation, and I know because I've been desperate for jobs, and people pick that up. I don't mean be nonchalant and impolite, just try to be yourself in every opportunity. That gets you a long way. That and do your homework. Know a bit about the subject, the story, but try and bring yourself as much as you can. You often forget to do that."
Ioan Gruffudd
"I always start with the script. If there's no script involved I tend not to want to go up for things. You have to be able to put that character in context, so for me personally, I need to know the lines back to front. [Auditioning is] unfair and such a strange and foreign thing; actually it's the complete antithesis of what acting on a set or stage is. I wish there was a better way to go about obtaining a role. Auditioning is sort of my definition of hell. It has no bearing on whether anyone can act. But I just prepare as much as I can to create something believable and real within the confines of a room with no backdrop, costumes, often someone reading the lines in a disinterested way with you. I don't think I've ever been cast from an audition. I've been cast from a meeting with the directors, producers, and decision-makers. Grab a coffee or something. That's the tradition in Europe, I guess."
Hamish Linklater
"I think it's always a negotiation and navigation of what the particular water weight is I'm about to try to sail through. I like to think I overprepare so I can sail on the day, but the truth is I probably underprepare and then am incredibly tight and neurotic in the room. I don't know; it's just the worst. I try to part my hair in the way my character would part his or her hair, and then try to not look like I'm trying too hard. I put a great deal of effort into making it look effortless—and then pretend I have other people to see later that day."
Gina Torres
"It depends on what it is, on how much is asked of me. Whether it's a musical or a lot of pages of dialogue, it's really just about time put in. And the subject—there are things I know very little about. And then other things where I feel I've got this. Like, I've been working up to this chick for a long time! I've been doing it for a while, so my well is deeper and I can read something and figure out what's required."
Ann Harada
"Obviously I read whatever material I'm given and make a choice and go for it. I'd much rather be 'strong and wrong' than just sort of flat. Except if it's for a television drama, in which case my first choice is always 'try not to blink.' "
Toby Stephens
"The best thing is to just prepare whatever I have and then forget about the pressure of it. It's all about confidence a lot of the time. I used to remember feeling I have to impress people, and now—it's not really arrogance, it's just me going, 'I don't really need to prove myself, it's just whether I'm right for the part.' And also knowing where you're being unrealistic or your agent is being unrealistic. Sometimes you're asked to come in and it's just not going to work. It's knowing when to draw the line, and that gets easier the more you know who you are and what you want to achieve."
Like this post? Real full Backstage 5 interviews!