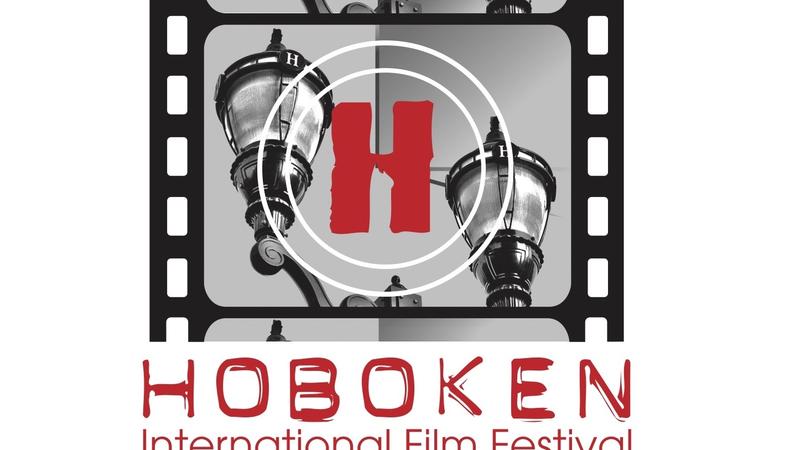 After years of feeling unfulfilled attending mediocre film festivals, filmmaker (and judge and attorney) Kenneth Del Vecchio decided it was time to take matters into his own hands. Just like that, the Hoboken International Film Festival was born. Now in its thirteenth year, HIFF is one of the preeminent film festivals in the country, attracting international submissions, A-list talent, and film distributors to Greenwood Lake, New York.
While gearing up for the 2018 festival (May 18–24), Del Vecchio chatted with Backstage about what he looks for in submissions, why he feels it's important to showcase TV pilots alongside feature films, and the truth about working in this industry.
Tell us a little about the Hoboken International Film Festival.
Now in its thirteenth year, the Hoboken International Film Festival (HIFF)—called by FOX, Time Warner and other major media "One of the 10 Biggest Film Festivals in the World—is being held May 18–24, 2018 at the breathtaking lakeside beach at Thomas P. Morahan Waterfront Park and other locations in Greenwood Lake, New York. With the Gala Awards Ceremony hosted by Gilbert Gottfried, HIFF will showcase numerous film and TV stars, and the world's most cutting-edge films.
HIFF continues to grow: in 2017 HIFF had over 1,500 film submissions from all over the world, and only approximately 10 percent were accepted (the competition is fierce). Festival attendance has eclipsed 15,000 people in each of the past several years. A star-filled event, HIFF has had several Academy Award and Emmy winners and nominees, and numerous other fan-favorite celebrities at screenings, award ceremonies, and special events.
The Hoboken International Film Festival is dedicated to showcasing and promoting fine non-studio films, TV pilots, and screenplays from filmmakers throughout the United States and internationally. The best submissions will be rewarded with cash prizes in nearly ten categories.
Why was HIFF started/founded?
After going to many unfulfilling film festivals in my earlier years as a filmmaker, [I] decided [I] was going to start a film festival while laying in bed one night at 3 a.m. in 2005. One that would actually benefit filmmakers by getting their movies exposure to film distributors and the media. One that would be devoid of politics. One [I] would want to enter as a filmmaker. The next day, [I] formed the limited liability company for HIFF and eight months later, held the first film festival.
Why do you feel it's important to promote the type of work you showcase during the festival?
HIFF is a mainstream film festival that's not genre specific. Films are accepted that are originated from states across America and countries across the world. The only common denominator among the HIFF Official Selections is that they are high-quality movies in the view of the 25-person HIFF Screening Committee. It is important that HIFF showcases these works for two fundamental reasons: to entertain the audiences who watch movies at HIFF and provide the officially selected filmmakers an opportunity to not only have their movies watched by festival goers but also to afford them exposure to film distributors and the media.
Why did you choose to accept both film and TV pilots?
HIFF audiences enjoy both movies and TV pilots so, simply, HIFF screens both types of products. Additionally, over the last five years, TV has become an ever-increasing market, now rivaling the big screen in cache. Accordingly, talented filmmakers are more and more producing quality TV pilots. HIFF, however, is still much more film-oriented.
What's one thing you wish people knew/that most people don't know about film festivals?
Not all film festivals are the same. There are over 2,000 film festivals worldwide and, quite honestly, most do not have much to offer their audiences and officially selected filmmakers. HIFF and a handful of others actually have substantial star power who attend the festival. The star power is a primary attracting force for media attention, as well as film distributor attention which, in turn, attracts higher quality filmmakers and leading partners and sponsors. Having high-level partners and sponsors provide greater resources and attention which, in turn, attracts more media, distribution company visibility, and higher quality filmmakers.
The special events at film festivals are often very big draws. Thus, HIFF has created its Gala Awards in the model of the Academy Awards: famous, live stand-up comedian host (Gilbert Gottfried has hosted it for years); clips of the nominated films on the screen; celebrities and industry personnel presenting the awards; two special lifetime achievement awards personally accepted by the stars being honoured; numerous celebrities in attendance; voice of God in the background; music, great red carpet pre-party; cool after party, etc. Other than the other major awards shows, HIFF's Gala Awards Ceremony ranks among the best in the world, as does HIFF's Opening Night Celebrations.
READ: How to Find a Producer for Your Project
What do you look for in festival submissions?
First and foremost, we look for high-quality movies in story, acting, and production value.
What should an international creator know about the world of US film and television?
It is extremely difficult to be successful in the film industry but the work itself isn't all that hard. Go lay bricks for 60 hours a week or work as a litigating attorney for 60 hours a week, then advise how hard filmmaking and acting is. The reality is that the work is pretty damn fun. The odds of making a living from filmmaking/acting are rather slim, which goes into the answer to the next question.
What advice would you give someone who is just starting out in the industry?
Don't ever give up. While the rare person will actually succeed in the film industry, it certainly is not impossible. You need to have an enormous amount of persistence and luck can definitely help. You have to know when an opportunity is staring you in the face and you have to grab it. Whining, complaining types very likely will fail. Those with true confidence (but not arrogance) have a much greater chance of succeeding.
"Loyalty" should be your most important word and "jealousy" should be noted as the worst. There are tons of jealous fools in the movie industry and you need to know how to navigate around them. Don't over-evaluate yourself, but also don't under-evaluate yourself. Understanding what your "leverage" is in any business situation is surely a key to succeeding; not understanding your "leverage," alternatively, is a key to failure When you get a real opportunity, understand that the "real" opportunities are rare and don't screw it up being a phony, untruthful, disloyal, jealous, or unreliable. And if you have some talent, you will succeed with that opportunity and grow.
Looking for remote work? Backstage has got you covered! Click here for auditions you can do from home!