This autumn, a new class of movies is taking film festivals by storm across the globe. Some of these titles—many of them star-studded—are making their world premieres; others debuted earlier this year and are returning to the spotlight just in time for awards season.
We asked the filmmakers behind 12 of these soon-to-be-talked-about movies to reflect on their latest work and share some bite-size directing wisdom. Some offered practical, craft-focused advice, while others discussed more intuitive aspects of the art form. Yet all—even the legendary Pedro Almodóvar—agreed that with each new project, they're still fine-tuning
their approach, discovering unexpected subtleties along the way.
Pedro Almodóvar – "Strange Way of Life"
The Toronto International Film Festival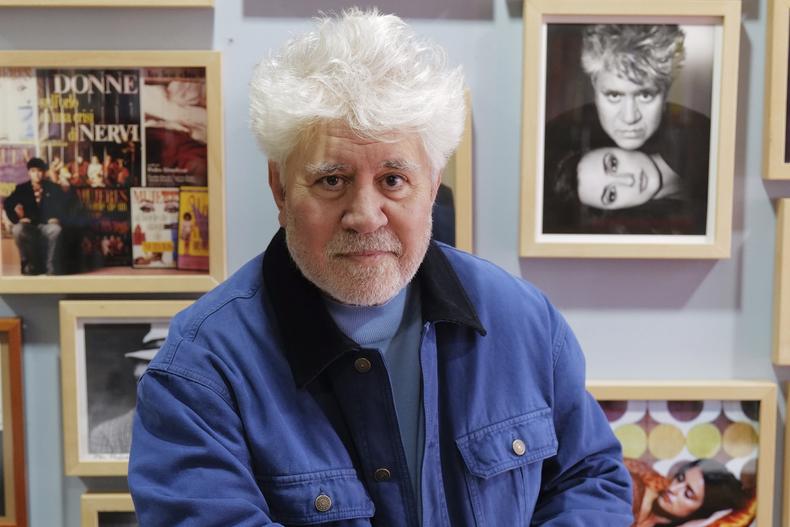 Almost two decades ago, Spanish master Almodóvar passed on the chance to direct the Oscar-winning gay Western "Brokeback Mountain." But he's getting another chance with "Strange Way of Life," his second foray into English-language filmmaking. In this short about two cowboys who are more than friends, the Oscar-winning writer-director subverts the tropes of the genre. The film stars "The Last of Us" Emmy nominee Pedro Pascal and four-time Academy Award nominee Ethan Hawke. Although the sultry melodrama is only half an hour long, Almodóvar proves that his work is always an event, even in short form.
"Even though I respected the rules of the genre more than ever, when I wrote the script, I was aware that it offers images that had never been seen in a Western—in particular, those to do with the intimacy and humanity of the characters," the filmmaker says. "The absence of homosexuality in the far West showed me the path to follow when writing [the movie]. This isn't an explicitly erotic film; the sensuality and the desire are in the characters' looks and words. It's the words and the eyes of these old lovers that I have tried to lay bare.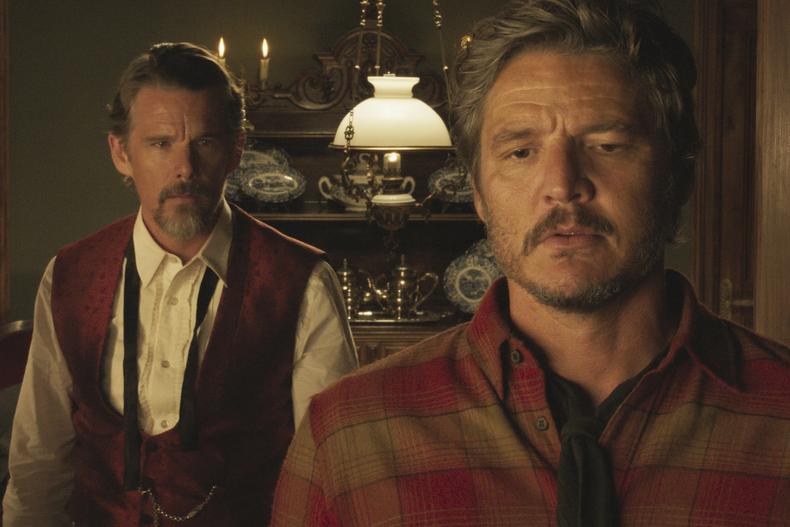 "More than one journalist has told me that they'd never seen a close-up of the protagonists' underwear in a Western, or that they were surprised that two men who had previously made love during the night make the bed the next morning. I wasn't aware that those details would attract attention; they're in the film simply because the action asked it of me."
John Carney – "Flora and Son"
TIFF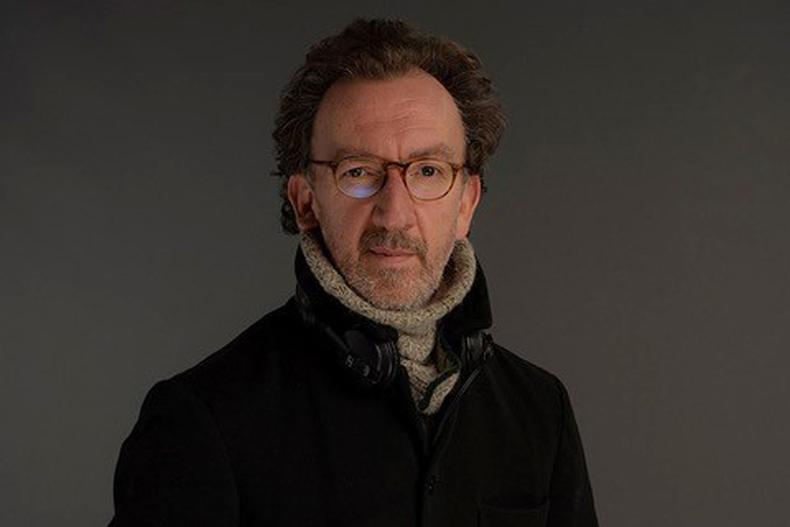 Strumming a similar tune to his beloved indies "Once" and "Sing Street," Irish writer-director Carney returns with another dramedy about the life-altering power of music. This time, his subjects are Flora (Eve Hewson), a young mother living in Dublin, and her rebellious teenage son, Max (Orén Kinlan). When he rejects the gift of an old guitar Flora found for him, she keeps the instrument for herself and begins taking online classes from a Los Angeles–based instructor (Joseph Gordon-Levitt). The process of developing her musical aptitude sets Flora on a path to self-discovery.
"The best advice I ever got—and it's worth sharing with young filmmakers—is to turn the camera over a lot less than you think," Carney says. "A take is like recording a song. It's magic time. The red light goes on, and time should stand still. Resist the urge to press that button until [everybody] is ready. You never know—you may be asked to stand by that take your whole life. That, and watch lots of Hitchcock films."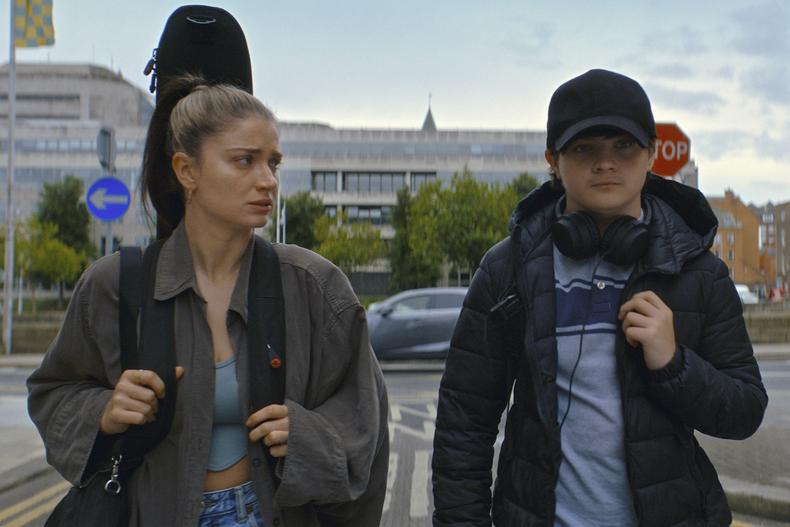 Jimmy Chin + Elizabeth Chai Vasarhelyi – "NYAD"
TIFF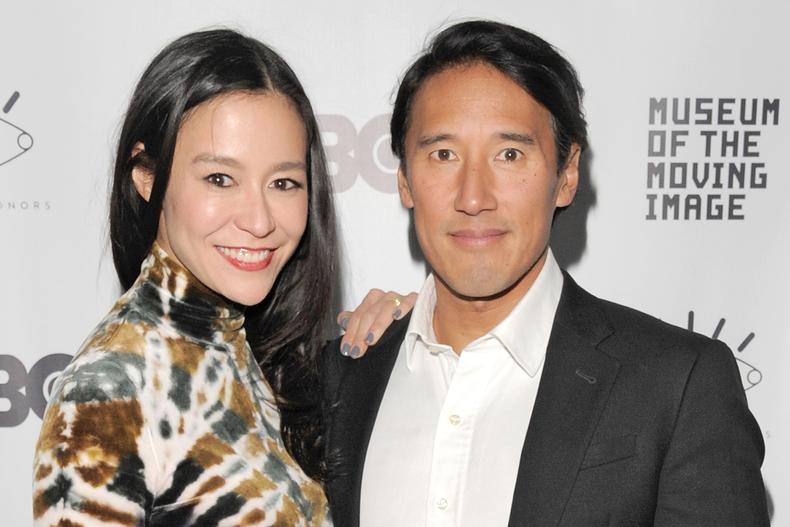 Oscar nominee Annette Bening plays real-life athlete Diana Nyad in this sports drama from husband-and-wife filmmakers Chin and Vasarhelyi, the duo behind the the breathtaking, Oscar-winning documentary "Free Solo." The film, which screenwriter Julia Cox adapted from Nyad's 2015 memoir "Find a Way," chronicles her mission to become the first person to successfully swim from Cuba to Florida without the safety of a shark cage. Not only did Nyad attempt the feat under these dangerous conditions, but she did so at the age of 64, long after having retired from long-distance swimming. The film also stars Jodie Foster and Rhys Ifans.
"In our careers so far, we both have had the wonderful opportunity to work in the documentary space. With 'NYAD,' we are making the jump into our first narrative project," Chin and Vasarhelyi explained via email. "As we think about advice we'd offer to those aspiring to be directors, we'd say: Find the type of story that you love to tell, and then always remain open to exploring the method, platform, or approach in which the story can be told.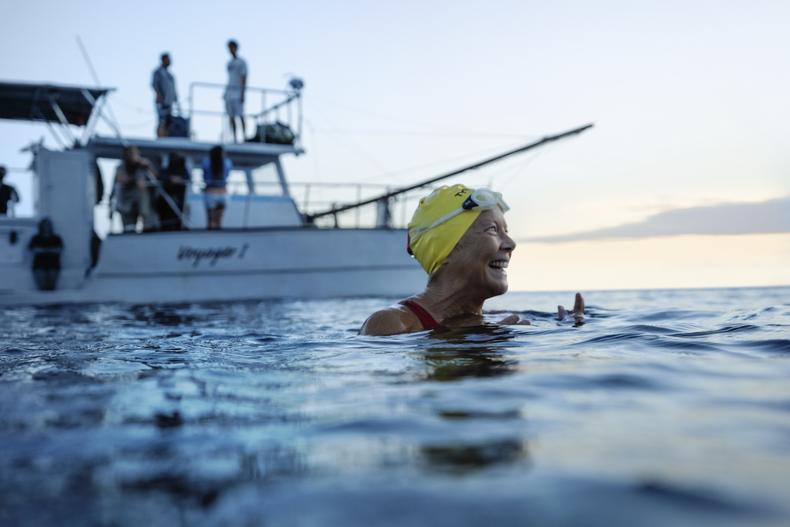 "It was such a joy for us to work with legendary actors such as Annette Bening, Jodie Foster, and Rhys Ifans on 'Nyad.' We learned so much about ourselves as filmmakers by embracing a narrative opportunity that built on the experience we have showcasing incredible human accomplishment."
Chloe Domont – "Fair Play"
TIFF
Netflix purchased this provocative drama, which is laced with sexual intensity, for a whopping $20 million when it premiered at the Sundance Film Festival earlier this year. Though she's worked extensively in television, "Fair Play" marks Domont's feature debut as a writer-director. The story centers on Emily and Luke, an ambitious young couple working for the same New York City finance company. As she begins to climb the corporate ladder, much to his dismay, the power dynamics of their personal relationship shift. Phoebe Dynevor plays Emily with a visceral tenacity that demands the spotlight, while the phenomenal Alden Ehrenreich offers a layered portrayal of fragile masculinity as Luke's resentment takes a dangerous turn.
"The tougher the subject matter, the more entertaining a film needs to be," Domont says. "Use the tools of entertainment to take audiences on a ride—to get them to lean into something they would normally be too scared to touch."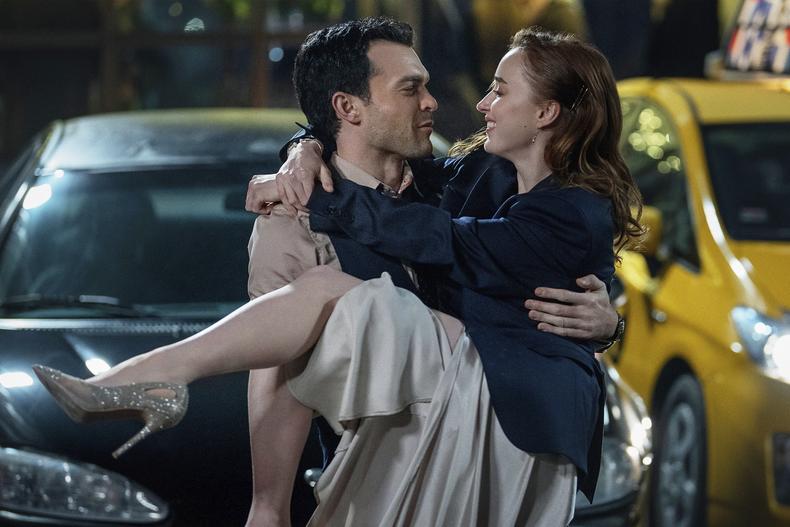 Emerald Fennell – "Saltburn"
Premiering: Telluride Film Festival
Screening: BFI London Film Festival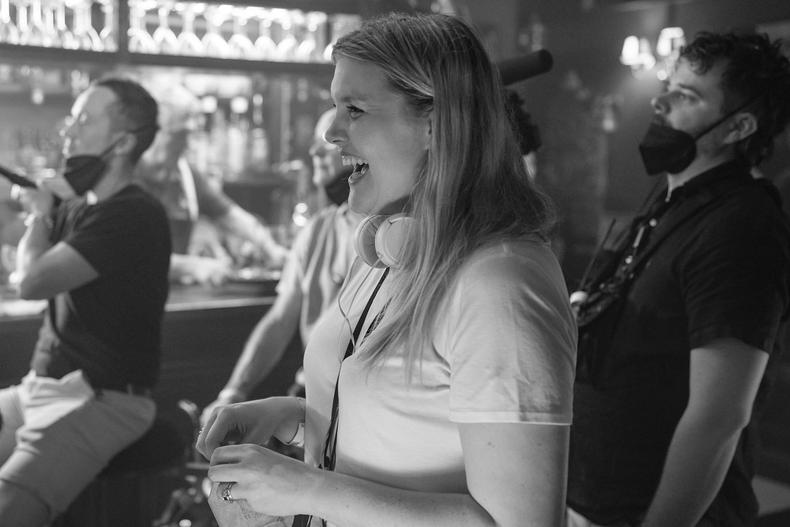 A year after earning an Oscar nomination for his work in Martin McDonagh's "The Banshees of Inisherin," Irish actor Barry Keoghan is leading this new confection from Academy Award–winning filmmaker Fennell ("Promising Young Woman"). He plays Oliver Quick, an Oxford University student in the mid-2000s who finds himself adrift—until he meets the alluring Felix Catton (Jacob Elordi), a student from the upper crust. Together, they share a transformative summer on the Cattons' imposing estate. Following on the heels of her acclaimed feature writer-directing debut, Fennell's latest promises dramatic surprises and delicious needle drops.
"Trite but hugely important: Pay attention to the details. Every single thing in the frame, no matter how seemingly inconsequential, adds texture and value and specificity to your world and can tell you so much about character," Fennell advises. "More often than not, you're working with a tight budget and a punishing schedule, and your scene just requires a guy to put salt on his takeout at some point. But it isn't really an important beat, so you might not even think about it [as more than] a bit of business for the actor—something to punctuate a line, maybe. It's salt. Whatever. It's not something most people will notice.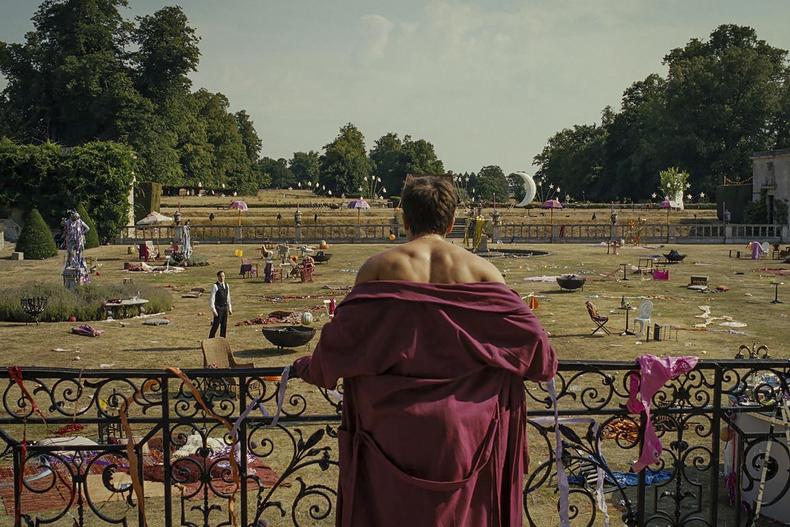 "But if you know that the saltshaker is shaped like the Eiffel Tower or that it's part of a twee little opaline glass set or that it's weirdly enormous and electric or that it's filthy and congealed, then that will tell you a lot about the person who's shaking it. It needs to be there anyway, so make it sing for its supper. Every crumb, every watermark, every hair stuck in a hairbrush, every moth hole in a sweater makes your world more real and distinct and surprising. And it's also the stuff that's the most fun."
Craig Gillespie – "Dumb Money"
TIFF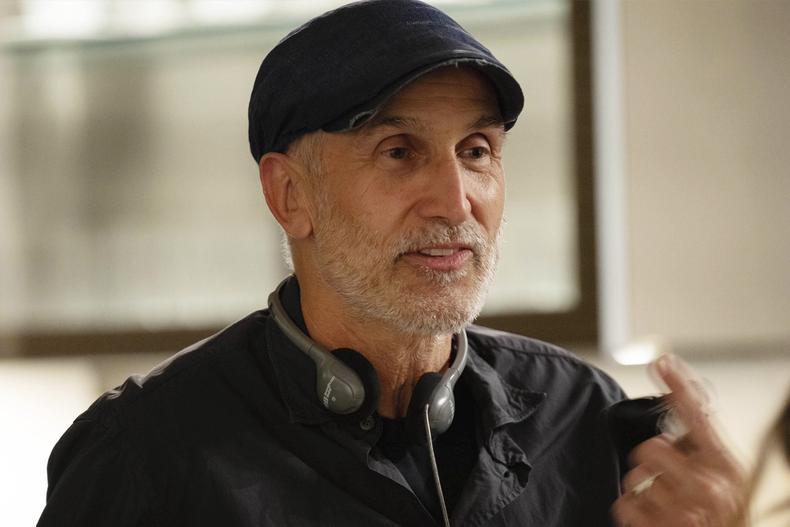 In his big-screen follow-up to the Disney live-action hit "Cruella," director Gillespie tackles the GameStop stock craze that dominated the headlines in 2021. In the film, written by Lauren Schuker Blum, Rebecca Angelo, and Ben Mezrich, Paul Dano plays Keith Gill, a financial analyst and investor who shares stock tips online. When the inflated value of GameStop shares gives everyday people a chance to get rich quick, Wall Street fights back. With a star-studded cast that includes Pete Davidson, America Ferrera, Seth Rogen, and Vincent D'Onofrio, this dramedy delivers a "fight the system" battle cry.
"We all know the saying 'Write what you know.' I would take that one step further and say: Write and or direct something you would absolutely want to watch—something that makes you get off your sofa and go to a movie theater on a Saturday night," Gillespie says. "That may sound obvious, but earlier in my career, I sometimes found myself doing work that I felt I could execute well, which is a vastly different journey than work that truly speaks to you. It should be something that excites you or moves you as an audience member. Whether it's the technique you are using, the performance, or the subject matter, it should demand your attention."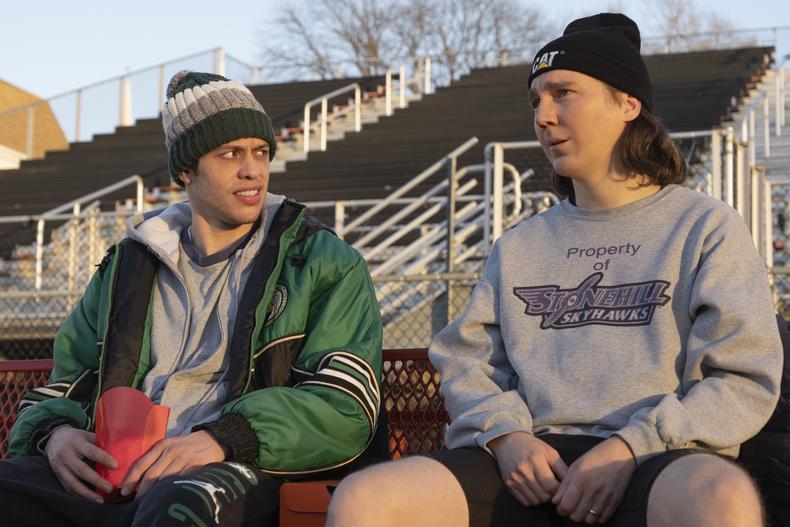 Niclas Larsson – "Mother, Couch"
TIFF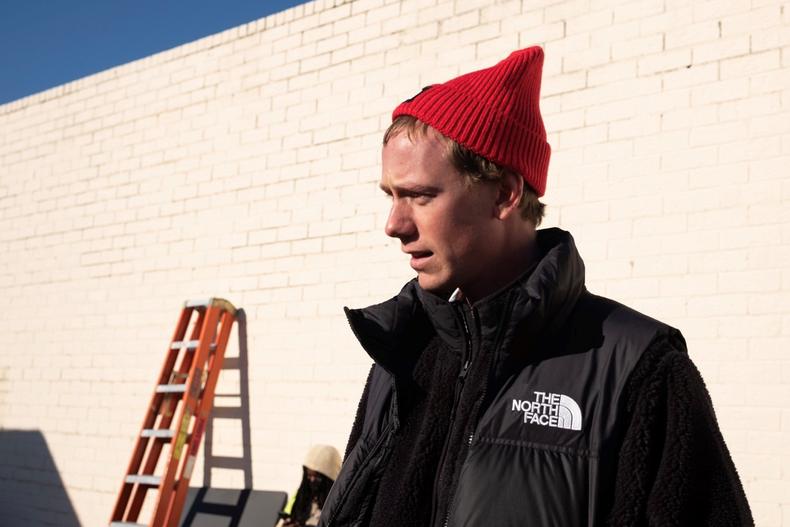 For his first feature, this Swedish actor-turned-filmmaker put together an ensemble of screen giants. Oscar winner Ellen Burstyn plays a woman who sits down on a couch at a furniture store and refuses to move. Ewan McGregor, Rhys Ifans, and Lara Flynn Boyle star as her adult children struggling to make sense of their estranged mother's behavior. Taylor Russell ("Bones and All") plays one of the store managers who help the family navigate their bizarre situation.
"Always be the one who's wrong, even if you think you're right. Make sure [the people you're working with] feel that they are right, and not you," Larsson says. "I suppose what I mean is that it's not up to you, as the director, to always be correct; in fact, the opposite should be true. If you allow yourself to trust your team, it does wonders for the collaborative exercise you're ultimately helming. No one respects a creative dictator, contrary to common belief. Those days should be over. Rather, what I find admirable is humble decisiveness."

Farah Nabulsi – "The Teacher"
TIFF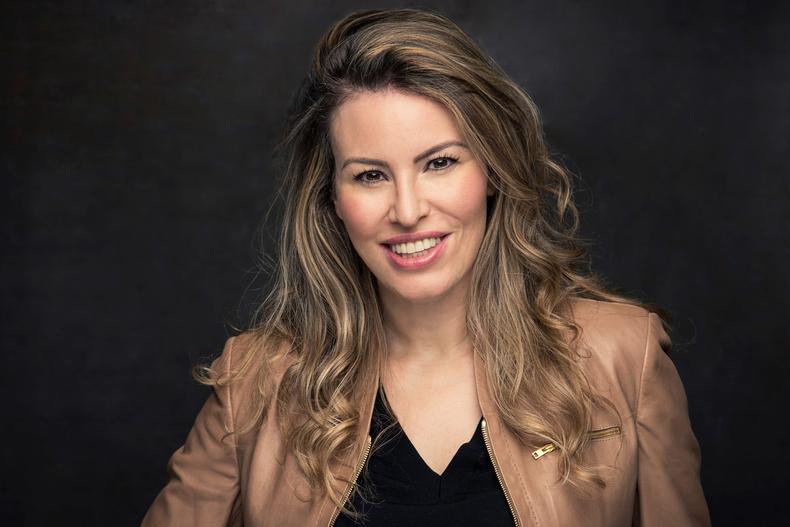 Set on Palestine's West Bank, this moving drama comes from writer-director Nabulsi, who earned an Oscar nod for her 2020 short film "Al-hadiya (The Present)." Based on true events, the story follows Basem El-Saleh (Saleh Bakri), a teacher committed to his students, especially one promising young man (Muhammad Abed Elrahman); he's also an active participant in fighting the injustices that are a daily reality for Palestinians under Israeli control. British actor Imogen Poots plays a volunteer worker who becomes romantically involved with Basem amid the ongoing geopolitical conflict.
"Listen to your intuition. Don't capitulate to the pressures of your environment or those around you," Nabulsi says. "Despite communicating it, only you as a director truly have that singular vision to tell the story from the beginning through to the very end and to know what you are trying to achieve. When you know you need a shot or moment or look, get it!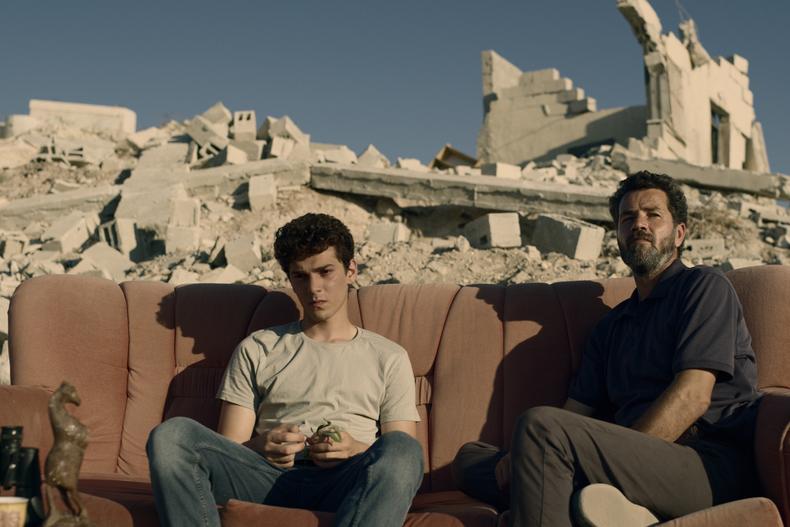 "But also, be flexible and sensitive in how you direct actors, recognizing each actor is distinct, with different preferences, levels of experience, and approaches to their work. They vary regarding what they need from their director and how they prepare with you based on the set environment you provide so they can achieve their best performance. What works with one might not work with another. Love your actors, and appreciate and respect how vulnerable they make themselves for you. Remember that actors are not a monolith—so be a chameleon, ready to adjust."
Alexander Payne – "The Holdovers"
TIFF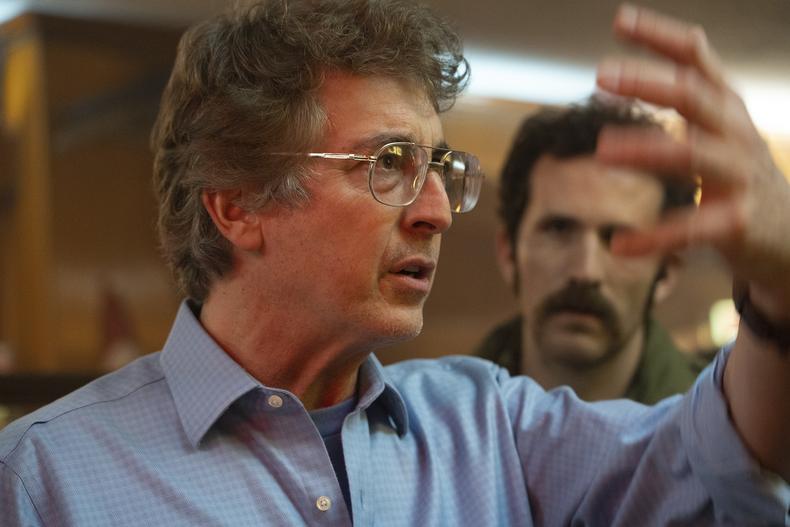 Written by David Hemingson, this 1970s-set tragicomedy reunites Academy Award–nominated actor Paul Giamatti with Oscar-winning filmmaker Payne nearly two decades after their collaboration on "Sideways." Giamatti plays Paul Hunham, a strict, arrogant professor who's earned the scorn of everyone at the boarding school where he teaches. As punishment for his off-putting personality, the headmaster tasks Paul with supervising students who are stuck at school over the holidays. Enter the antagonistic 15-year-old Angus (Dominic Sessa), who quickly becomes his worst enemy.
"No. 1: Always get your entrances and exits—even on inserts, if applicable," Payne advises aspiring filmmakers. "No. 2: Don't talk your poor actors to death. When directing, the split second you see the flash of understanding in an actor's eyes, shut up. No. 3: Save the big heads. A close-up has power, so deploy [it] at dramatically impactful times. Still, close-ups were [director Sergio] Leone's stock in trade, so go figure. No. 4: The way to think about editing is that every day you do it, you make the film suck less. The first cut of 'The Holdovers' was nauseating. No. 5: Never take anyone's filmmaking advice—especially mine."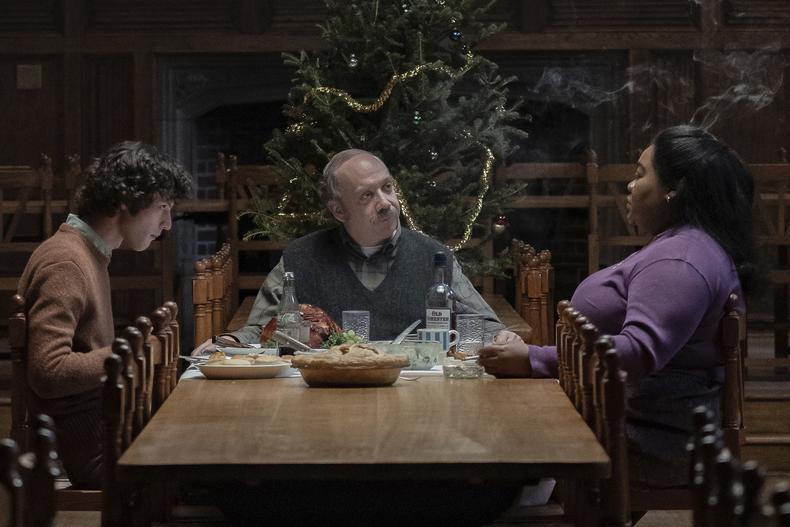 Grant Singer – "Reptile"
TIFF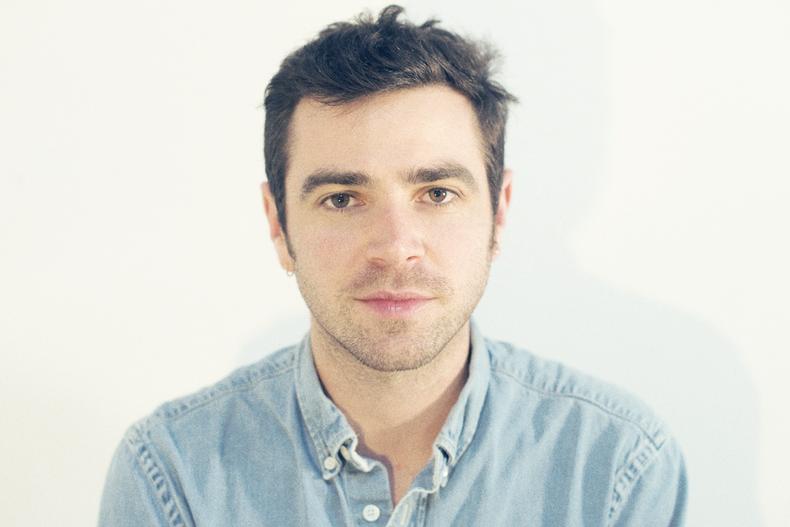 With a background in music video directing, Singer steps into traditional narrative storytelling in this taut, somber thriller. Oscar winner Benicio Del Toro brings his singular stoicism to the role of Tom Nichols, a detective who moves to a new town. Before long, he finds himself taking on a murder investigation involving the son of a real-estate mogul (Justin Timberlake) and a mysterious outsider (Michael Pitt). As the murky truth emerges, Nichols begins to question his own moral convictions. Singer co-wrote the script with Del Toro and Benjamin Brewer.
"Trust your intuition, and allow yourself to be free," Singer says. "Filmmaking requires collaboration with hundreds of people, all of whom have different tastes, opinions, and priorities. But at the end of the day, you have to be true to your vision, or you'll never be happy. I've always been interested in ambiguity and things that require the viewer to question what it is they're seeing. And while that virtue may not be shared by everyone, the more I leaned into what excites me, the better the film became."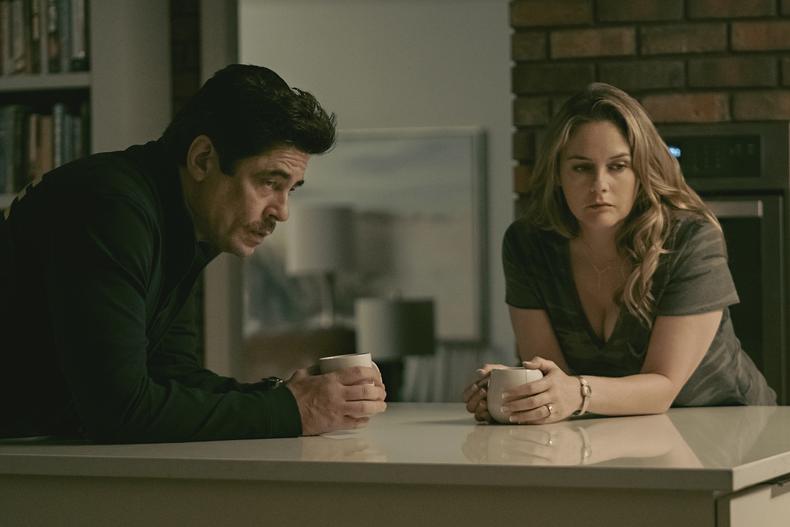 Justine Triet – "Anatomy of a Fall"
TIFF + The New York Film Festival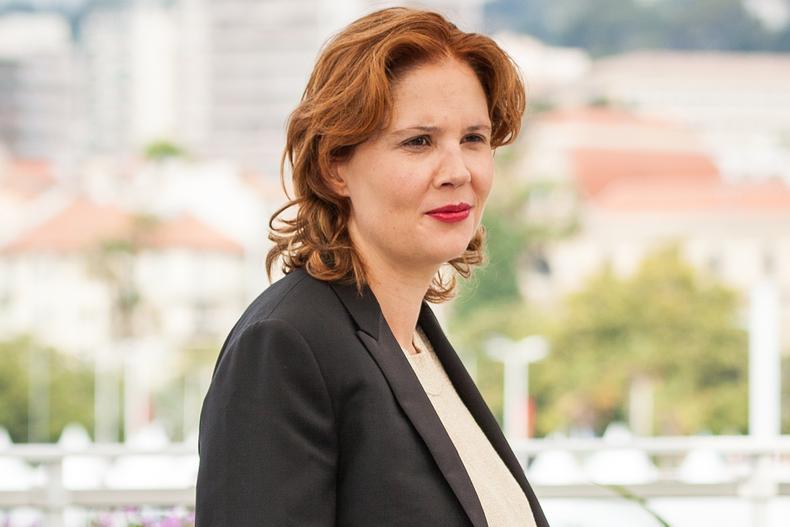 Led by a staggering performance from German actor Sandra Hüller ("Toni Erdmann"), this engrossing French courtroom drama won this year's Palme d'Or, the highest accolade at the Cannes Film Festival. Triet, who directed and co-wrote the movie alongside Arthur Harari, became only the third woman in Cannes history to win the prize. Hüller summons a commanding restraint as Sandra Voyter, a writer and mother who's accused of killing her husband under dubious circumstances. She must prove her innocence not only to the judge, but also to her visually impaired son (Milo Machado Graner)—and most importantly, to the audience.
"One day on set, Sandra arrived early and began rehearsing a scene. She did something magnificent. I thought that it was the first take, and actually, no, the camera wasn't filming," Triet recalls. "Sandra then redid and redid the scene, but [she] never found the evidence of that first time, which was something accidental and inimitable. I spent hours trying to reproduce that grace, [but it] never returned. Sandra saw me frustrated and angry at myself, and she said, 'Take anything you want from me when I'm on set, from the very beginning.' I then decided to film as soon as it was set up so that I wouldn't have to go through that again.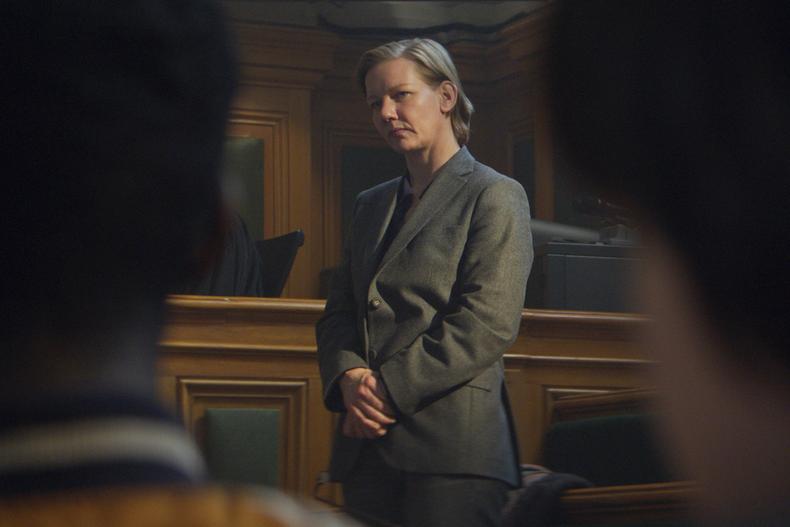 "I am passionate about the form, but it's necessary to forget the technical aspects when filming. Do not fantasize about the master technique. Do not wait to have the best image, the best lighting, or the best song to begin filming. Do not wait to be ready; it will be too late. As far as I'm concerned, technical perfection is almost the enemy of accuracy. The decisive moment only happens once, and trying to replicate it is impossible."
Taika Waititi – "Next Goal Wins"
TIFF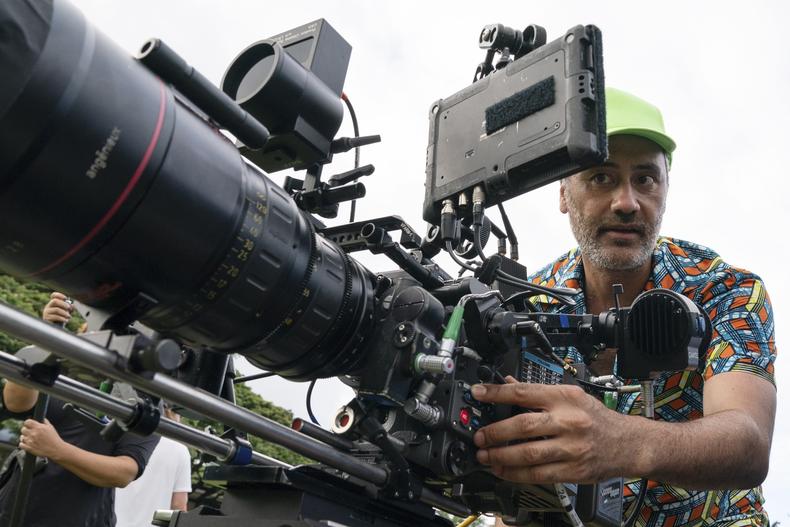 Academy Award winner Waititi takes on a true story in this feature about an underdog soccer team, based on Mike Brett and Steve Jamison's 2014 documentary of the same name. Waititi co-wrote the film with Iain Morris. Fired from his job coaching the U.S. men's national soccer team, Thomas Rongen (Michael Fassbender) becomes the new coach for the national team of American Samoa. The players' desire to score a single goal in a professional match for the first time ever proves more challenging than it sounds—but they eventually go on to qualify for the 2014 FIFA World Cup. The film features Fassbender in a rare comedic turn as a man who reluctantly forges new connections in unlikely circumstances.
"The biggest lesson I learned while filming 'Next Goal Wins' actually happened prior to the start," Waititi says, "and it's that you shouldn't play touch rugby the weekend before you begin shooting, especially at my ripe age, as you may pinch your sciatic nerve and not be able to walk for your entire shoot—which makes directing a soccer movie in Hawaii really challenging.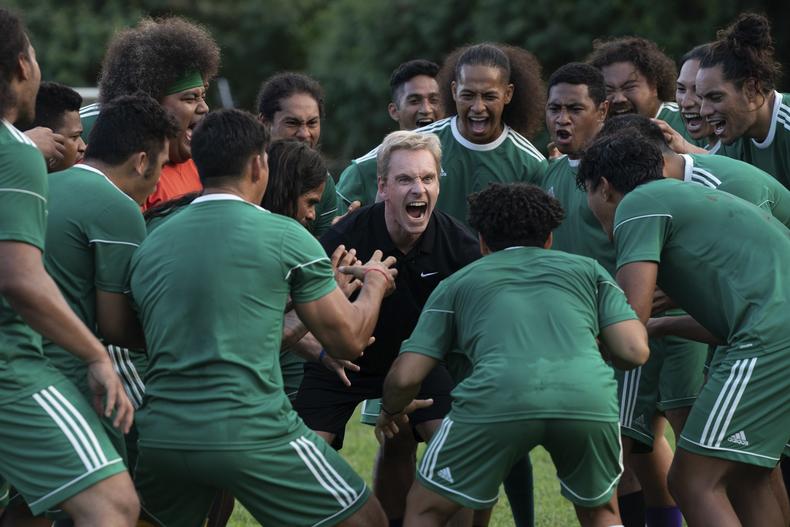 "I also wouldn't recommend trying to predict what might happen in the world—like, say, a natural disaster or global pandemic—because you have no control over it. And that happened directly after we finished shooting, thankfully. But that also meant I've been able to sit with the film for some time now, which, in retrospect, is actually quite fun, as it feels like you're revisiting some of your past work."
This story originally appeared in the Sept. 7 issue of Backstage Magazine.
Waititi, "Next Goal Wins" Cred: Hilary Bronwyn Gayle/Searchlight Pictures, Payne, "The Holdovers" Cred: Seacia Pavao/FOCUS FEATURES LLC, Singer: Sandy Kim, "Reptile" Cred: Daniel McFadden/Netflix, Gillespie: Lacey Terrell, "Dumb Money": Claire Folger, Larsson, "Mother, Couch," "Anatomy of a Fall," "Flora and Son," Pedro Almodóvar, "Strange Way of Life," Nabulsi, "The Teacher": Courtesy TIFF, Triet: taniavolobueva/Shutterstock.com, Fennell: John Wilson, "Saltburn": Courtesy Prime Video, Domont: Courtesy Chloe Domont, "Fair Play" Cred: Sergej Radovic/Netflix, Vasarhelyi and Chin Cred: Ron Adar/Shutterstock.com, "NYAD" Cred: Liz Parkinson/Netflix, Carney Courtesy: John Carney