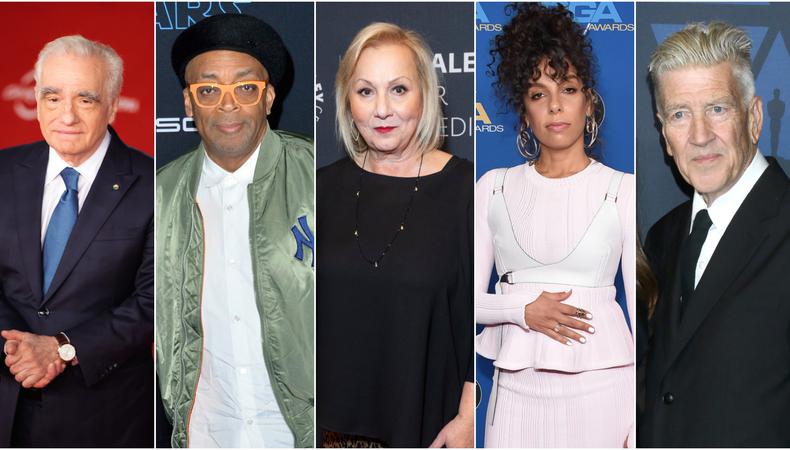 Whether you want to be the next Steven Spielberg or Bradford Young, consider finding a place to study the craft more in depth. No, film school isn't for everyone, but if you're considering getting a degree, Backstage is here to help get your search started! Below are 10 notable schools you might want to consider.
American Film Institute
The American Film Institute Conservatory in Los Angeles prides itself for being committed to narrative visual storytelling and personal expression. Students can earn a master of fine arts in six different facets of film, including cinematography, directing, and screenwriting. According to the school's website, the programs use hands-on collaboration to help students understand what it's like to work in the film industry. Alumni include directors David Lynch, Mimi Leder, Andrea Arnold, and Melina Matsoukas, writer Paul Schrader, visual effects designer Michael Balog, and cinematographer Janusz Kamiński.
Boston University
Boston University offers students the opportunity to explore multiple facets of film without having to commit, considering the school has only two defined programs: film and television, and cinema and media studies. Another great feature of the school is that film and television students do not declare their major until spring of their sophomore year, so they have time to explore everything the school has to offer. Notable alumni include Jennifer Getzinger, Joe Roth, Bonnie Arnold, and Debbie Liebling.
California Institute of the Arts
California Institute of the Arts (CalArts) may have been founded by Walt Disney and renowned for educating animators including Tim Burton, John Lasseter, and Andrew Stanton, but its school of film/video also allows students to earn a degree in cinematic arts. Located in Valencia, California, the school supports a myriad of both moving images and sound approaches to create what the school calls "total film/videomaker artists."
Chapman University
Chapman University's Dodge College of Film and Media Arts offers nine different programs for students to earn their degree in cinematic studies. The Orange County, California, school offers students the chance to work in a $42 million, 76,000-square-foot facility designed by Bastien and Associates, which has also designed sets for studios such as Universal and DreamWorks. The college boasts such alumni as Justin Simien, Darren Bunkley, Michael Mohan, and Travis Knox.
Emerson College
Located in Boston, Emerson College is home to a customizable MFA film program and media arts production BA/B.F.A. program. Students can specify their focus or continue their studies as broadly as they would like, in addition to the choice of learning media arts production or media studies. With equipment that is updated every four years, students can learn hands-on from day one. Notable film alumni include Jeremiah Zagar, Michael McCusker, and Andrew Leviton.
Loyola Marymount University
At Loyola Marymount University School of Film and Television, located in Los Angeles, students study history, art, literature, philosophy, theology, and the sciences—along with film. The school emphasizes a breadth of study to interplay the traditions of the past and complexities of the present, which helps students build their own future. Notable alumni include Effie Brown and Gloria Calderón Kellett.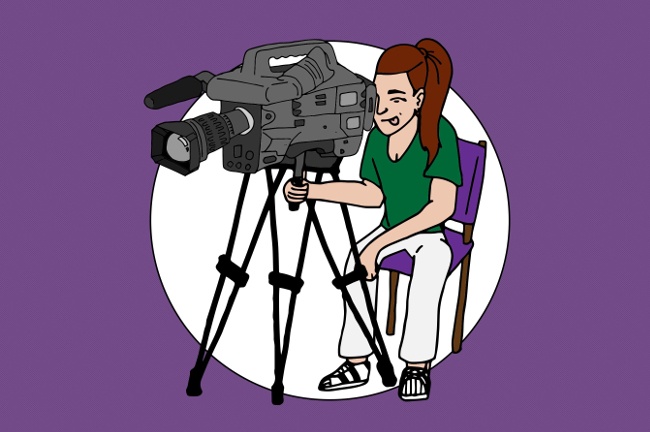 How to Become a Film Director
New York University
New York University Tisch School of the Arts offers students the opportunity to focus on one of three film programs: cinema studies, film and television, or dramatic writing. Notable alumni who have gained valuable storytelling skills from the school include Martin Scorsese, Spike Lee, M. Night Shyamalan, and Ang Lee. The school's three-year program commits itself to concentrating on the traditional areas of history, theory, and film aesthetics by teaching across disciplines.
University of California, Los Angeles
The University of California, Los Angeles School of Theater, Film, and Television boasts an integrated three- or four-year program that teaches live performance, film, television, and the digital arts. Though the admission process is difficult, the school stands by a free-spirited filmmaking approach through its support of experimental cinema. The school boasts such alumni as Francis Ford Coppola, Gina Prince-Bythewood, Catherine Hardwicke, and Daniel Attias.
University of Southern California
The University of Southern California is located in Los Angeles and allows cinema arts students to learn seven different divisions of film, including animation, film and television production, and interactive media and games. The school states that this cross-curricula learning philosophy allows students to be prepared well beyond their specific field. Alumni include Judd Apatow, Megan Ellison, Ryan Coogler, and Jason Reitman. Though not a director, industry giant Shonda Rhimes also attended.
Wesleyan University
Wesleyan's film studies program follows a model of combining scholarship with practice to understand as well as perform. According to the school, a singular emphasis placed on the study of film's industry, technology, and aesthetics is what sets it apart from other programs that approach the cinematic arts in only one context. Notable alumni from this Middletown, Connecticut, school include Michael Bay, Eric Byler, Matthew Penn, and David Kendall.
Want to be in front of the camera while your application's being processed? Check out Backstage's film audition listings!