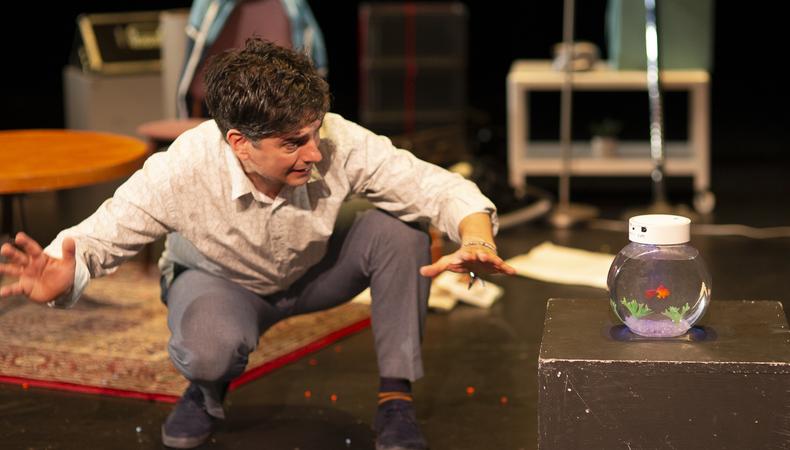 Before he was making and breaking drag dreams, Ru Paul was a starving artist trying to find his precise flavor. He eventually did just that through a particular performance means: "I have always worked and did my work on the fringe, where I feel very comfortable," he has said.
There is a reason fringe festivals are such a reliable incubator of talent that is both fledgling and thrilling—and the Reykjavík Fringe Festival has caught on. Founded in 2018, the festival explicitly and conscientiously seeks "art that does not fit into other commercial festivals."
Held right in Reykjavík, Iceland, the week-long festival provides a space for actors, comedians, visual artists, dancers, and performers of all disciplines to experiment with their creative output in front of an audience. Furthermore, all "acts" are self-generated, without necessitated regard for financiers nor commercial viability. It is an avenue for actors to try—and fail—and keep going, having learned from and improved upon their art.
For example, the 2019 RVK Fringe held this past July hosted around 100 separate shows across 17 venues, several of which explicitly reclaimed performative authority. Actor and standup Jonno Duffy brought his new piece "Jesus Year" to a basement-level black box space, which he used as an opportunity to riff with refreshing honesty on the frustrations he has felt in his acting career, in concert with deeply personal anecdotes about growing up with a sister who is developmentally disabled.
READ: How to Create Your Own Content
It's the kind of performance that is frequently excluded from the mainstream: without frills, entertaining on the sheer strength of the performer's viewpoint. The same could be said for Amanda Doherty, an Irish performer who—having struggled to find success as an actor—decided to take those challenges and squeeze a new kind of art from them. Specifically, she seized the moment to publicly perform comedy for the first time.
"Very Serious Actor," as that title suggests, takes direct aim at the sometimes-silly lengths to which actors can go in order to be taken seriously (by others and by themselves). Employing a number of characters including a brassy Hollywood agent and even singing the very actorly audition song from the musical "The Last Five Years," Doherty concluded the performance by thanking her first-time comedy audience—who, for the record, she held squarely in the palm of her hand.
But in addition to off-the-beaten-path performances, RVK Fringe also offers space for more traditional art; that includes new stagings of classics like "Romeo & Juliet," as well as productions of brand new plays such as "Mojave," a one-act about the mysterious payphone that for many years stood stark in the Mojave Desert, and "Goodbye Gunther," a monologue about a dying man whose existential crisis manifest through his pet goldfish.
All is to say, if you are a performer who feels stifled by the confines of your market, be it New York, Los Angeles, London, or elsewhere in Europe, you do not have to continue to operate squarely within them. Write your own project, produce your own play, and submit yourself to fringe festivals (RVK will be accepting 2020 applications shortly).
Your performance career is yours; go out and take ahold of it.