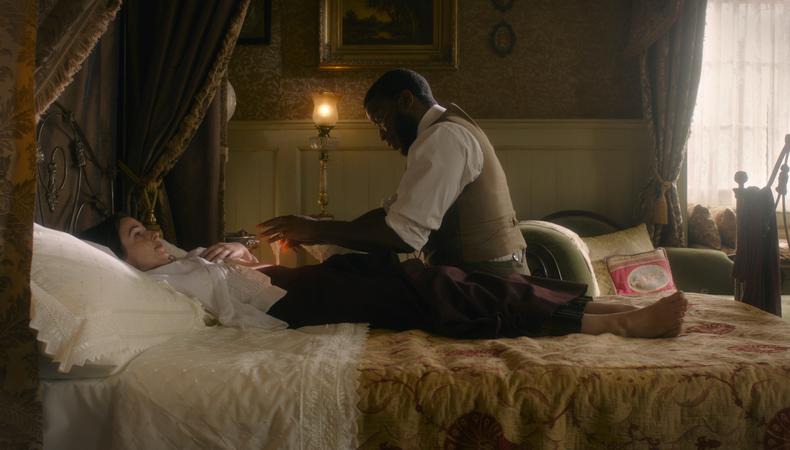 Yes, there is a right way to communicate with your production designer as an actor—and, more crucially, there is a wrong way. Gemma Jackson, production designer for HBO's new sci-fi Victorian drama "The Nevers," explains here.
Do you think production design, when done well, helps actors understand their characters deeper? How?
Well, I sincerely hope so, yes! Some actors are more verbal about it than others. I think some of them are quite shy, but it's always lovely when an actor sort of says, "Wow, this is so cool!" Because you really feel that you're really helping them as their character to live in the world that you've given them. I'm sure they can still operate, probably, in something that didn't—good actors. But if it feels right for them, that's got to help. So when they say to me, "God, this is really gorgeous," you really feel that you are doing a huge amount to help them get it right.
Do you collaborate with actors in the developmental phase at all?
Very, very little. I mean I'm always open, if they want to come and say, "Oh, can I have a different sort of cigarette lighter?" or whatever it is. But on the whole, not [much]. I believe some of the [big name actors might] come along and say, "My character wouldn't have that color carpet!" But thank goodness, I've never had to deal with that—or I've always managed to give them the right color carpet, I don't know! I've had very little of that sort of interference. But in terms of talking to them, you always show them, particularly if it's a very prop-y thing and someone's got a lot of stuff they've got to deal with, you'll show them all their bits beforehand. And, absolutely, if they can't lift something or they can't work something, of course you'll listen to what their problems or ideas are, and try to incorporate them into whatever that thing is. But in terms of their actual environments, I've pretty always given them their environments, and, touch wood, so far they've always been quite happy and delighted.
Looking for remote work? Backstage has got you covered! Click here for auditions you can do from home!