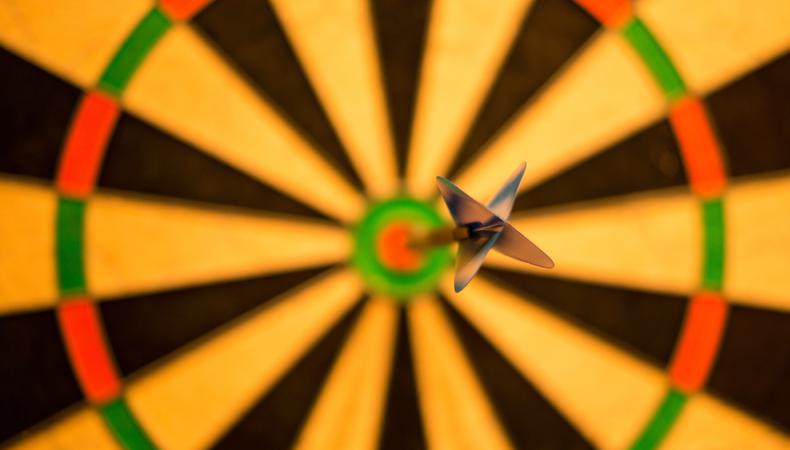 If you're thinking about starting an acting career and looking for some inspiration on where to begin, you'll find a lot of advice out there. I could tell you that if this is what you want to do with your life than take the risk and really make it the only thing you focus on. I could tell you how you've got to go after this full of tenacity and drive, and that it won't be easy. I could point you to actors who did that like Peter Dinklage, who couch-surfed for years before making a name for himself, or the countless stars (Chris Pratt, Jim Carrey, Hilary Swank, etc.) who lived in their cars before landing that one job.
But instead what I really want to do is bring your head out of the clouds so you see this career move like any other job. It's not something unattainable. This change in perspective can help you make a real plan, one that doesn't have unrealistic goals but goals you can actually achieve. Goals are important to set at the start and throughout your career, but especially when you begin you can use them to make headway and build momentum.
Here are three goals in particular that you should set to help you get going.
1. Make a schedule of your week.
For this, I'm making the assumption that you're pursuing acting full time. It's good to have a weekly plan so you don't find yourself waking up at noon and binging Netflix for the rest of the day. Making a schedule of how you want to spend your time can keep you motivated.
For some, you may want this to be an hourly schedule where you section-time out for exercise, studying an acting technique, learning a skill or accent, or auditions. For others it may be as simple as a small nudge, a daily theme so to speak. For example, Monday could be research and study day where you focus on researching different production companies, finding out what kind of actors they're looking for, or going deeper into understanding subtext or the delicate art of timing for comedy.
Whatever your style, find what works best for you and actually create that weekly schedule. It gives you something to stay accountable to so you find yourself at the end of the week feeling more accomplished and focused than lackadaisical.
Everything You Need to Know About Auditioning
2. Aim to find a certain number of auditions.
If you set a slightly unrealistic goal for any of these, make it here. The intensity you want to place on this is up to your discretion of course, but I'd encourage you to find as many auditions as you can. It's what gets you on set and acting.
Decide if making a weekly goal of "x number" of auditions is better or if having a monthly goal would be best. Personally, I'd lean toward the weekly goal because then if you don't reach it by the end of the week, you've got a whole new week to try again. Keep in mind different seasons will open up more opportunities for auditions than others. During pilot season, the number of auditions you set for your goal should be higher than other seasons.
3. Create a plan for building your brand.
This is something that is becoming more and more important in our ever-increasing social media crazed world. It's important to define your voice and how you want to present yourself, while still remaining truthful. Take a look at actors you respect and see what they're doing to build their brand. How can you incorporate the heart of what they do to your brand and make it something that reflects you? Or, if you see content that makes you cringe, let it be a learning tool on what not to do. Once you've got an idea of what you want, start looking at platforms like Hootsuite where you can schedule your content out over the month.
Most importantly when you get started, have fun. Acting is all about play and adventure. Embrace all the joy you can from it, and get involved in workshops and classes to keep honing and using your craft. When those tough days come, look back to that first day when you started to make these goals. I reckon you'll be surprised by how far you've come and hopefully, that can be a source of inspiration to help keep you going.
The views expressed in this article are solely that of the individual(s) providing them,
and do not necessarily reflect the opinions of Backstage or its staff.