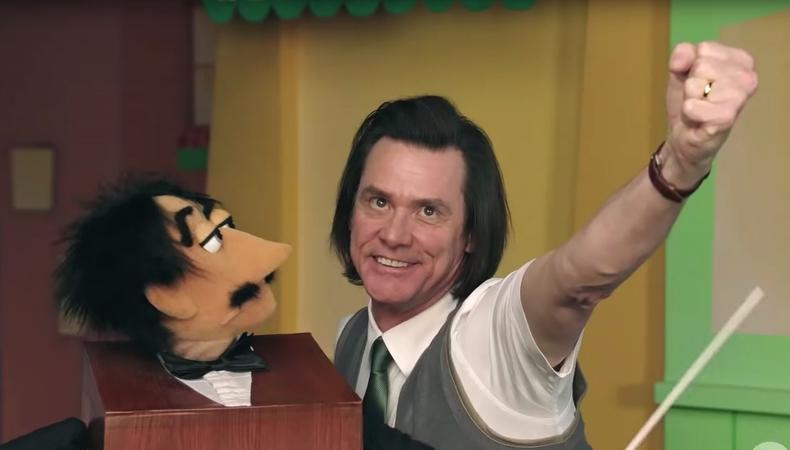 With every audition, with every new job, with every morning that you wake up and continue to dedicate your life to the pursuit of acting, there is one ever-looming fear: "What if I fail?"
It's not an unreasonable one. Failure as an actor at one point or another is essentially written into the terms of service. But does that mean you can't also just tell that fear where it can go? Jim Carrey, you know, the well-known icon, has a personal anecdote that has helped him reckon with this particular F-word.
"So many of us choose our path out of fear disguised as practicality," Carrey said in a commencement address a few years back. "My father could have been a great comedian, but he didn't believe that was possible for him. So, he made a conservative choice and instead he got a job as an accountant."
READ: How Nicole Kidman Got Over Her Shyness While Acting
Ultimately, Carrey's father—and later Carrey himself—learned that playing it safe doesn't actually safeguard you from the sting of defeat. With that in mind, better to go down in a blaze of glory, isn't it? Carrey thinks so.
"When I was 12 years old, he was let go from that safe job," he continues of his father. "Our family had to do whatever we could to survive. I learned many great lessons from my father, not the least of which is that you can fail at what you don't want, so you might as well take a chance on doing what you love."
In a business that frequently makes no sense, that sentiment certainly does.