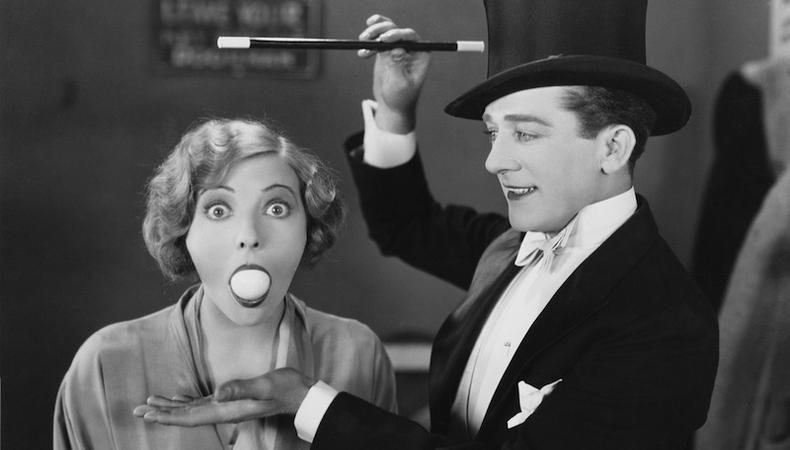 Of all the tools in the actor's toolbox, improv skills (and training) are among the most crucial for all sorts of jobs. Whether you're a classically trained actor aiming to branch out, a beginner trying to have fun onstage, or a professional comedian making your mark on the local scene, here are several great places to learn the art of improvisation.
New York
Peoples Improv Theater
The Peoples Improve Theater (also known as The PIT) teaches, develops, and presents some of the best original comedy in New York City. A wide variety of classes appeal to students of all types, including an excellent program for aspiring sketch writers. Start with basics such as the Joy of Improv, or check out workshops including Basics of Sketch Comedy ones specifically made for female comics!
Hudson Valley Improv
This New York–based actor and director spreads the joy of comedy with her own brand of Improv Empowerment Training. Jones leads small private classes and group workshops that teach liberation through improvisation called Hudson Valley Improv. Students gain confidence, peace, and an "amazing place of OK-ness" through customized improv games and improve their comedic skills in the process.
Magnet Theater
Another great place to take classes and see inexpensive nightly shows, New York's Magnet Theater teaches actors to bring their own knowledge to the forefront. According to Magnet's Improv Secret No. 1: "It's not about trying to be funny." Students learn to apply several techniques with honesty and personality, creating a unique brand of comedy based on individual point of view. Get started with classes that fall under its Improv Fundamentals category, or try your hand at one of Magnet's regular Free Intro to Improv workshops.
The Upright Citizens Brigade (UCB) Training Center
UCB aims to create comedy gold through the imaginative art of improv and sketch comedy. Holding the title for the only accredited improv and sketch comedy school in the country, the UCB Training Center offers a variety of classes that will delve deep into honing in techniques and help students establish their comedic timing. The UCB Training Center has locations in L.A. and New York.
Los Angeles
The Groundlings
The Groundlings is a legendary institution that teaches improv and sketch comedy to scores of Los Angeles actors each year, and boasts some of the comedy world's best as alums; greats like Will Ferrell, Kristen Wiig, Jon Lovitz, and many more have earned their stripes there. Most classes are extremely structured within a progressive curriculum, but first-timers can take drop-in classes such as Intro to Improv, a three-hour seminar introducing the Groundlings' character-based teaching philosophy.
The Second City
One of the world's best-known comedy theaters, Chicago's Second City has a Hollywood location where aspiring L.A.-based improv actors can learn from the best of the best. Its grounded brand of comedy is taught through acting, writing, and improv programs, and alums are seen all over television on shows including "30 Rock" and "SNL."
Improvolution
The Improvolution school teaches the wondrous and vigorous art of improvisation on stage. Founded by Groundlings alum Holly Mandel, Improvolution's instructors teach courses on how to remain confident and on top of your toes when performing in front of an audience. The school has four levels of classes that will expand students' improv and scene-building skills the further they progress. Improvolution has locations in NYC and L.A.
Inspired by this post? Check out our audition listings!