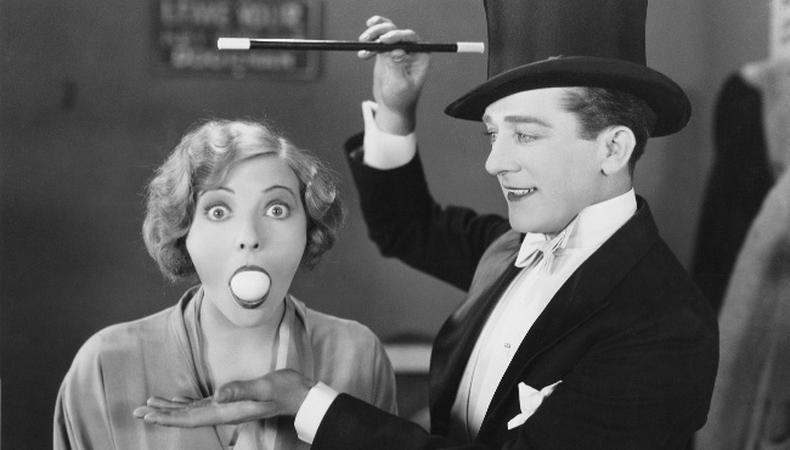 Of all the tools in the actor's toolbox, improv skills (and training) are among the most crucial for all sorts of jobs. Whether you're a classically trained actor aiming to branch out, a beginner trying to have fun onstage, or a professional comedian making your mark on the local scene, here are eight great places to practice the art of improvisation.
Peoples Improv Theater
The Peoples Improv Theater teaches, develops, and presents some of the best original comedy in New York City. A wide variety of classes appeal to students of all types, including an excellent program for aspiring sketch writers. Start with basics such as the Joy of Improv, or check out unique workshops including Anatomy of a 1-Liner and Extreme "SNL."
Samantha Jones
This New York–based actor and director spreads the joy of comedy with her own brand of Improv Empowerment Training. Jones leads small private classes and group workshops that teach liberation through improvisation. Students gain confidence, peace, and an "amazing place of OK-ness" through customized improv games and improve their comedic skills in the process.
Magnet Theater
Another great place to take classes and see inexpensive nightly shows, New York's Magnet teaches actors to bring their own knowledge to the forefront. According to Magnet's Improv Secret No. 1: "It's not about trying to be funny." Students learn to apply several techniques with honesty and personality, creating a unique brand of comedy based on individual point of view. Get started with classes that fall under its Improv Fundamentals category, or try your hand at one of Magnet's regular Free Intro to Improv workshops.
John Pallotta, John Pallotta Studio of Acting
John Pallotta may be best known for his on-set location classes, teaching the art, craft, and business of on-camera acting in real time on active sets. As crucial a component of on-camera acting as any, Pallotta also teaches On-Camera Commercial Improv for actors at his studios in NYC, Washington, D.C., and elsewhere.
The Groundlings
This 41-year-old institution teaches improv and sketch comedy to scores of Los Angeles actors each year, and boasts some of the comedy world's best as alums; greats like Will Ferrell, Kristen Wiig, Jon Lovitz, and many more have earned their stripes with the Groundlings. Most classes are extremely structured within a progressive curriculum, but first-timers can take drop-in classes such as Intro to Improv, a three-hour seminar introducing the Groundlings' character-based teaching philosophy.
The Second City
One of the world's best-known comedy theaters, Chicago's Second City has a Hollywood location where aspiring L.A.-based improv actors can learn from the best of the best. Its grounded brand of comedy is taught through acting, writing, and improv programs, and alums are seen all over television on shows including "30 Rock" and "SNL."
iO West
Another Los Angeles arm of a Chicago-based improv theater, iO West teaches (and presents) long-form improv from its Hollywood Boulevard location. Initially centered on the game-based techniques of Viola Spolin, founders Charna Halpern and Del Close created a distinct style expanding on Spolin's short-form exercises. iO's improv program teaches the well-known Harold, a fully improvised, progressive performance that unfolds a story based on group work, and builds up through seven levels to the final stage—Creating Your Own Show.
The Carolyne Barry Workshops
This popular L.A.-based commercial acting school helps students master another key component of commercial auditions through multiweek improv workshops held throughout the year. Instructors Gregory Hoyt and Donovan Scott teach basic and advanced improv techniques intended to "expand personal freedom, exercise creativity, and develop characters."
Inspired by this post? Check out our audition listings!