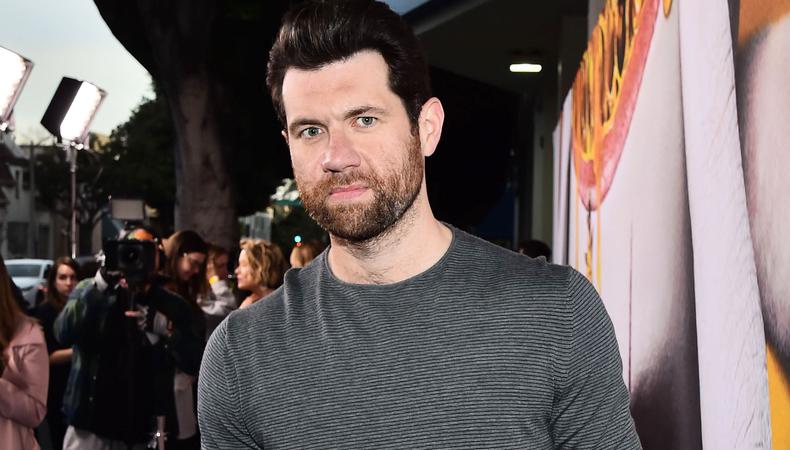 Greenlit means a project is officially a go, so all you have to do is follow these leads to stay up to date. You never know where you'll find an opportunity to land an audition!
"Impeachment: American Crime Story"
Everything old is new again, so while the political trial of this century carries on, the political trial of the last century will be getting new life in Ryan Murphy's "American Crime Story." The next installment, which will follow the impeachment of President Bill Clinton, is continuing to build its superstar cast and has also brought its director on board. Emmy-winning director Richard Shepard is set to direct and executive produce the new season of the anthology series, based on Jeffrey Toobin's book "A Vast Conspiracy: The Real Story of the Sex Scandal That Nearly Brought Down a President." Additionally, Billy Eichner will be returning to the Murphy universe to play Matt Drudge, and Betty Gilpin will play Ann Coulter. The actors join the previously announced Beanie Feldstein, who will play Monica Lewinsky and Clive Owen, who will play Clinton, as well as Sarah Paulson, Margo Martindale, and Annaleigh Ashford. Sarah Burgess will write and executive produce. The season was originally scheduled to begin airing in September 2020 but will now not likely air until after the 2020 election. Courtney Bright and Nicole Daniels are the series casting directors—learn how to get a callback from the Emmy-nominated CDs here at Backstage!
Leonard Bernstein Biopic
Several months back, we reported that there were two Leonard Bernstein biopics on the table. Now, one is confirmed to be moving forward—and with a lot of support behind it. Netflix has committed to the feature, which will be written and directed by, as well as star Bradley Cooper. He has co-written the script with Josh Singer ("Spotlight," "First Man"). The project was initially part of Paramount's slate, where it was set as a priority project back in May 2018, but Steven Spielberg's Amblin will still produce with Martin Scorsese, Cooper, and his Joint Effort producing partner Todd Phillips, as well as others. This is one of many Bernstein biopics that has been rumored in recent years, including the formerly competing one starring Jake Gyllenhaal and directed by Cary Fukunaga—Fukunaga instead went on to helm the upcoming James Bond pic, "No Time To Die." There was also one Scorsese was going to direct but stepped aside for Cooper to do the honors. No further casting nor a timeline has been announced at this time.
"Bob the Musical"
Channing Tatum will get back into a musical state of mind—this time, the vibe will be less Magic Mike and more Mickey Mouse. The actor is attached to star in and produce "Bob the Musical" for Disney. The comedy project will follow Tatum as the titular Bob, a regular guy whose worst nightmare comes to life when he wakes up and finds he is trapped in a musical. The projejct has been in development for over a decade. Tatum will produce through his banner Free Association. No director is currently attached to the project, though many have been in the past, including Mark Waters, Adam Shankman, Phil Lord, and more.
"Shōgun"
After initially greenlighting and then scrapping a limited series adaptation of James Clavell's "Shōgun," FX is ready to give it another go. The network is reportedly ready to start production on the project, which will center on an English sailor who is shipwrecked in feudal Japan. Justin Marks and Rachel Kondo will lead the team with former New York Magazine film critic Emily Yoshida serving as a staff writer. The production team is planning on filming in both Japan and the U.K., though an exact timeline hasn't been released yet. Nina Gold is casting.
"DMZ"
A regular in the comic book world these days, Rosario Dawson is ready to step back into the pages for Ava DuVernay's next project: a "DMZ" pilot over at HBO Max. DuVernay will direct the adaptation of the Vertigo comic of the same name, which is set in the near future and sees Manhattan transformed into a "no man's land separating two sides in a bitter civil war." Dawson will reportedly play Alma, "a fierce medic who saves lives while desperately searching for her lost son." The project will be produced by DuVernay's Array Filmworks and Warner Bros. TV. Alexis Booth and Mike Page of WarnerMedia are currently listed as the executives in charge of casting, though DuVernay's regular casting director is Aisha Coley, who will likely be heading the casting team for the individual project.
"Ripley"
Johnny Flynn is now set to star opposite Andrew Scott in the upcoming Showtime series drama "Ripley," based on Patricia Highsmith's bestselling quintet of novels. Scott leads the cast as the eponymous Tom Ripley, a grifter scraping by in early 1960s New York, who is hired by a wealthy man to try to convince his vagabond son (Flynn) to return home from Italy. Oscar and Golden Globe winner Steven Zaillian ("Schindler's List") will write and direct the entire first season; he'll use all five novels written by Highsmith, including "The Talented Mr. Ripley," which received a feature adaptation in 1999 starring Matt Damon. No further casting has been announced at this time.