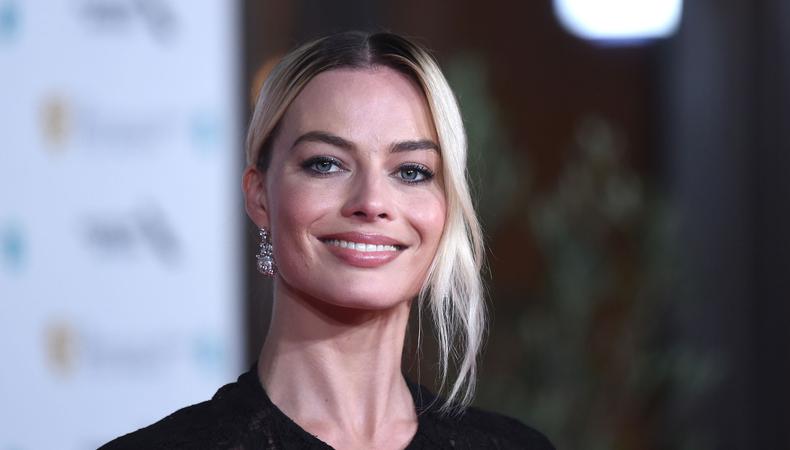 Greenlit means a project is officially a go, so all you have to do is follow these leads to stay up to date. You never know where you'll find an opportunity to land an audition!
"Pirates of the Caribbean"
The "Birds of Prey" team is back in flight with a twist on an old fave. First announced by The Hollywood Reporter, Margot Robbie and Christina Hodson have reteamed for a new, female-fronted "Pirates of the Caribbean" movie, with Robbie starring and Hodson writing and directing. The project, while still in early development, will be a wholly original story with new characters as opposed to a spinoff of the long-running Jack Sparrow-centered franchise. It's also separate from the already announced reboot from Ted Elliott and Craig Mazin, though longtime "Pirates" producer Jerry Bruckheimer will produce both of these projects. Ronna Kress is the main franchise casting director, so be sure to keep your eye out on her office as this project gets into deeper waters in case they want to bring more of the original team on board.
"Colin in Black & White"
Colin Kaepernick is changing the world, and Ava DuVernay is committed to telling his story. The activist-athlete and the filmmaker have teamed up at Netflix for "Colin in Black & White," a limited series. Written by "When They See Us" scribe Michael Starrbury, the series will focus on Kaepernick's teenage years and put emphasis on the influences and circumstances that developed his social and cultural conscience. According to Deadline, scripts for the project have already been completed and next up will be the casting process. DuVernay will produce alongside Netflix, but there is no word yet if she will also direct. Regardless, the filmmaker usually works with CD Aisha Coley, including on Netflix's "When They See Us," so expect another collaboration for this new project.
"Borderland"
An all-star cast has been assembled for the upcoming IRA thriller "Borderland." Coming together to star in the feature will be John Boyega, Jack Reynor, Jodie Turner-Smith, and Felicity Jones. Directing duo Tom and Charles Guard ("The Uninvited") will helm a script they co-wrote with "Public Enemies" scribe Ronan Bennett. The story follows an Irish paramilitary who witnesses the shooting of his pregnant wife at the hands of a SAS sergeant when a border ambush goes wrong, leading him to join a ruthless active service to avenge his wife's death. Olivia Scott-Webb ("Fleabag," "The Souvenir") will serve as casting director. Filming is expected to begin in early 2021 on location in the U.K.
"Conversations With Friends"
After the massive success of Hulu series "Normal People," author Sally Rooney has another story that will go to series at the streamer. "Conversations with Friends," which will be based on Rooney's debut novel of the same name, has been given a straight-to-series order at Hulu. Consisting of 12 half-hour episodes, it will follow two Dublin college students "who forge an unexpected, strange, and sexually charged relationship with an older married couple that results in a complicated pair of love triangles that upends their lives." The creative team behind Normal People will return for the new series, with Lenny Abrahamson as lead director alongside Alice Birch as lead writer. The casting team for "Normal People" included CDs Louise Kiely and Karen Scully—learn from Kiely about the "Normal People" casting process and how to calm your audition nerves here at Backstage!
"Chevalier de Saint-Georges" Biopic
First reported by Variety, the true story of Chevalier de Saint-Georges will be made into a biopic from Searchlight Pictures. Directed by Stephen Williams ("Watchmen," "Westworld") from an original pitch by Stefani Robinson ("Atlanta," "What We Do In the Shadows"), the film will tell the story of the musical prodigy known as the "Black Mozart," who rose to improbable heights in French society as a violinist and composer before both an ill-fated affair and a falling out with Marie Antoinette led to his untimely end. "Chevalier" will mark Robinson's feature writing debut. No casting or timeline has been announced at this time.
"The Crown"
The crown will be passed on over at Netflix's hit "The Crown." Lesley Manville will be the next actor to join the ensemble, taking over for Helena Bonham-Carter in the role of Princess Margaret in the final season. She will join a cast including Imelda Staunton, who will be playing Queen Elizabeth II in the new season, replacing Olivia Colman. The fourth season is due later this year with the fifth and final season set to film in 2021. The series casting director is Nina Gold—find out what she is looking for in the audition room here at Backstage!
Looking for remote work? Backstage has got you covered! Click here for auditions you can do from home!