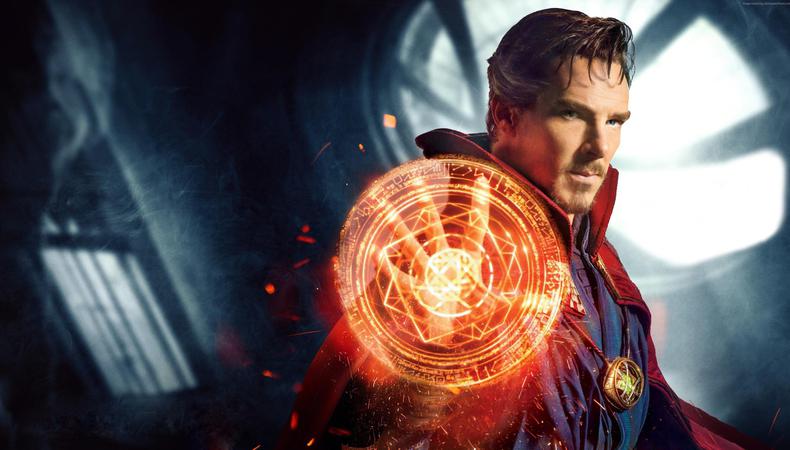 Greenlit means a project is officially a go, so all you have to do is follow these leads to stay up to date. You never know where you'll find an opportunity to land an audition!
"Doctor Strange in the Multiverse of Madness"
Doctor Strange's mad multiverse has gained a new resident. As previously rumored and is now confirmed, original "Spider-Man" trilogy director Sam Raimi has signed on to direct the upcoming "Doctor Strange" sequel, "Doctor Strange in the Multiverse of Madness." Benedict Cumberbatch will return in the starring role, along with Benedict Wong, Chiwetel Ejiofor, and Elizabeth Olsen reprising their roles. "Doctor Strange in the Multiverse of Madness" was originally scheduled to begin filming in May for a May 7, 2021, release, but the production team will have to wait until after the shutdown to figure out new filming and release dates. When they are ready to go, Marvel casting director Sarah Finn will be in charge of adding to the cast.
"Rogue One" Series
Rogue One has gained a few more Rebels. Stellan Skarsgard and Kyle Soller are set to join Diego Luna in the upcoming Disney+ "Star Wars" spinoff series of the 2016 film. According to Variety, both actors are in their final negotiations for their roles. Stephen Schiff is the series' showrunner, and Tony Gilroy, who co-wrote the film, is set to write the series' pilot and direct multiple episodes. The currently untitled show will focus on Luna's Cassian Andor prior to the events of "Rogue One." Alan Tudyk is also set to reprise his role as K-2SO, Andor's droid sidekick. The series was originally scheduled to debut in 2021, but at this point, any production start date and, therefore, release date are unknown due to the shutdown. Sarah Finn will also likely be the casting director for this series, as she is with "The Mandalorian," but the film's CD Jina Jay could also be involved in some way.
"Overlook," "Justice League Dark," and "Duster"
HBO Max is ready to expand its J.J. Abrams and Katie McGrath universe, it seems. After a deal last fall with the filmmakers' Bad Robot banner, the streamer has now greenlit three dramas from the duo: "Overlook," inspired by Stephen King's "The Shining," "Duster," created and conceived by Abrams, and "Justice League Dark" based on the DC Comics property. The three new series will reunite Abrams with some of his former collaborators, including Stephen King and WBTV ("Castle Rock"). Under the deal, HBO Max will continue to work with and greenlight more of Abrams and McGrath's projects, so be sure to keep an eye out to see what Bad Robot will be doing next.
"The Madonnas of Echo Park"
Starz has added to its list of projects in development with "The Madonnas of Echo Park," an adaptation of the 2011 novel by Brando Skyhorse. Award-winning playwright Julia Cho will write the drama, a multigenerational series set in Los Angeles that follows one young woman's search for her undocumented father. Helping Cho bring the project to light will be writer Kelly Marcel ("Venom") and producer Aaron Kaplin ("The Chi," "A Million Little Things") through his Kapital Entertainment banner alongside Lionsgate Television. The project was originally set up at HBO back in 2012 with the same creative team, second time could be the charm.
Looking for remote work? Backstage has got you covered! Click here for auditions you can do from home!