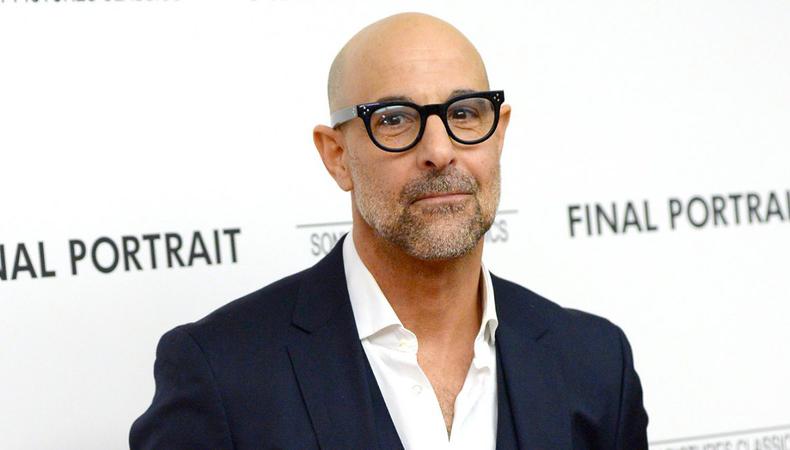 Greenlit means a project is officially a go, so all you have to do is follow these leads to stay up to date. You never know where you'll find an opportunity to land an audition!
"I Wanna Dance With Somebody"
Stanley Tucci is taking a break from finding Italy and is further filling up his dance card. The actor and husband of the collective internet has reportedly been to play Grammy-winning producer Clive Davis in the upcoming Whitney Houston biopic "I Wanna Dance With Somebody." Tucci will play opposite the previously announced Naomi Ackie in the film, which is based on Houston's epic life and music. Kasi Lemmons will direct from a script by Anthony McCarten. Alongside McCarten's Muse of Fire Productions, the film is being produced by Davis, Pat Houston on behalf of the Houston Estate, and more. Sony and TriStar Pictures will release the film in theaters on December 23, 2022. Kim Coleman is the casting director.
"Bros"
Universal Pictures has set the all-LGBTQ+ principal cast of the upcoming Billy Eichner-led and -written "Bros." Eichner stars with Luke Macfarlane, TS Madison, Miss Lawrence, Symone, Guillermo Diaz, and Guy Branum. The feature, which is being billed as "a smart, swoony and heartfelt comedy about two gay men—played by Eichber and Macfarlane—maybe, possibly, probably, stumbling towards love," will make history as the first romantic comedy from a major studio about two gay men and the first studio film featuring an entirely LGBTQ+ principal cast, with queer actors taking on queer roles, as well as all heterosexual characters. Eichner also makes history as the first openly gay man to co-write and star in his own studio film. Nicholas Stoller will direct from a script he wrote with Eichner. The film is expected to land in theaters on Aug. 12, 2022. Gayle Keller is the casting director.
John Logan Blumhouse LGBTQ+ Feature
Very much on the opposite side of the queer coin, Theo Germaine and Kevin Bacon are set to star in the upcoming untitled LGBTQ+ horror film for Blumhouse. The feature is being described as an "LGBTQIA+ empowerment story" but is set at a conversion camp. Oscar nominee John Logan ("Skyfall," "Gladiator," "The Aviator") will make his feature directorial debut as he writes. Jason Blum and Michael Aguilar are producing.
"Three Women"
Showtime has found its third woman. Betty Gilpin has reportedly joined Shailene Woodley and DeWanda Wise in the upcoming drama series "Three Women." Based on the book of the same name by Lisa Taddeo, the series is described as "a portrayal of American female desire, in which three women are on a crash course to radically overturn their lives." The "GLOW" star will play opposite Wise's Sloane and Woodley's Gia. Taddeo is adapting her own story for the screen and will also serve as an executive producer on the series with Laura Eason as showrunner and executive producer.
"A Soldier's Play"
Coming off Tony wins for both Best Revival of a Play and Best Performance by an Actor in a Featured Role in a Play, "A Soldier's Play" will soon have more to celebrate. Announced last week, newly deemed Tony winner David Alan Grier will star in a limited series adaptation of the award-winning play for Sony Pictures Television. Spanning multiple wars and several decades, "A Solider's Play" centers on Sgt. Vernon Waters and the emotional impact he is subjected to as a soldier in the 1940s. While Grier plays Sgt. Waters in the play, he will play the character's father in the limited series. The Pulitzer Prize-winning lay has previously been adapted for the screen with the 1984 film (titled "A Soldier's Story," as the new series adaptation will likely also be called). No further casting has been announced at this time and it is unclear if co-star and Tony nominee Blair Underwood will also return in some capacity.
"Wool"
Rashida Jones and David Oyelowo will join the cast of the upcoming Apple series adaptation of Hugh Howey's "Wool." The novel series is set in a ruined and toxic future "where a community exists in a giant silo underground, hundreds of stories deep. There, men and women live in a society full of regulations they believe are meant to protect them." Jones and Oyelowo join the previously announced cast members Rebecca Ferguson and Tim Robbins. Graham Yost ("Justified") is the showrunner. Cami Patton is the series casting director.
"Moving On"
As they wrap the final season of Netflix's "Grace & Frankie," Lily Tomlin and Jane Fonda have decided to move on from the series together. The pair have committed to a big-screen reteam for "Moving On," a comedy written and to be directed by Paul Weitz. Tomlin and Fonda will star with Malcolm McDowell and Richard Roundtree in the story about two old friends who reconnect at a funeral and decide to exact revenge on the widower who wronged them decades before. Production is scheduled to begin this fall in Los Angeles. In the meanwhile, Tomlin and Fonda are filming shooting the seventh and final season of "Grace & Frankie," which will wrap in early November and will launch on the streamer in 2022.