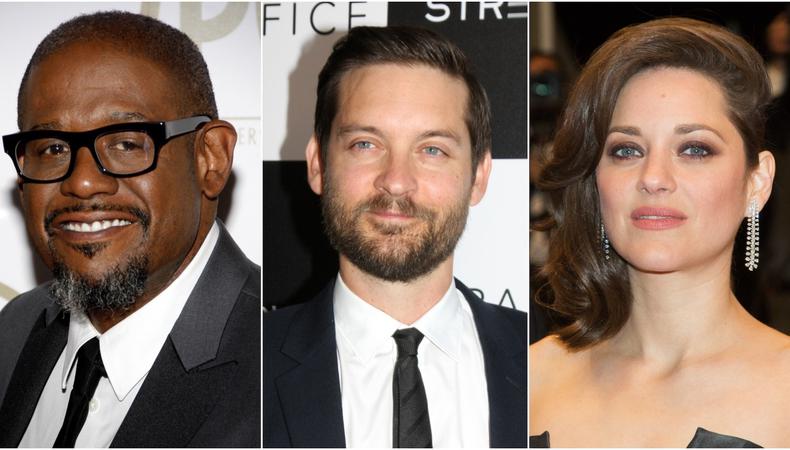 Want to know which movies or series have officially been greenlit? You've come to the right place. Here's everything we know when it comes to industry news and go-ahead projects for this week.
"The 3-Body Problem" grows its cast.
Netflix's "The 3-Body Problem" has gained 11 new bodies. Jovan Adepo, John Bradley, Tsai Chin, Liam Cunningham, Eiza González, Jess Hong, Marlo Kelly, Sea Shimooka, Zine Tseng, Saamer Usmani, and Benedict Wong have joined the cast of the upcoming adaptation based on the Liu Cixin book series of the same name. The series, which tells the story of "humanity's first contact with an alien civilization," was given the go-ahead back in September 2020. "Game of Thrones" creators David Benioff and D.B. Weiss are the minds behind the adaptation under their current Netflix overall deal; they will serve as both co-showrunners and co-executive producers.
Tobey Maguire and more join Apple TV+'s new series "Extrapolations".
A new slew of major stars has been added to the cast of the upcoming Apple TV+ series "Extrapolations". Deadline first brought the news that Forest Whitaker, Marion Cotillard, Tobey Maguire, and Eiza Gonzalez have joined the project, which comes from Scott Z. Burns. As we reported last week, Meryl Streep, Daveed Diggs, Kit Harington, and more stars were added to the cast of the streamer's climate change anthology drama. The series, according to Deadline will tell "stories of how the upcoming changes to the planet will affect love, faith, work, and family on a personal and human-scale… over a season of eight interconnected episodes." "Extrapolations" is now in production and it is due out next year. Carmen Cuba is the casting director.