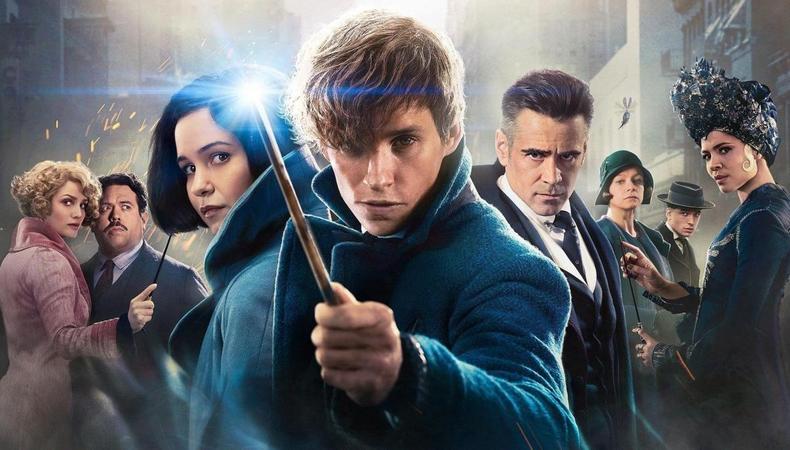 Greenlit means a project is officially a go, so all you have to do is follow these leads to stay up to date. You never know where you'll find an opportunity to land an audition!
"Fantastic Beasts 3"
Warner Bros. has found even more "Fantastic Beasts." The studio has officially greenlit the third movie in the franchise and will be moving forward with production in Spring 2020, according to Deadline. The regular casting, including Eddie Redmayne, Jude Law, and Johnny Depp, will all return. Also joining the third installment will be comedian and actor Jessica Williams, who was briefly featured in "Fantastic Beasts: The Crimes of Grindelwald" and will have a much larger role this time around. David Yates will direct the "Harry Potter" prequel project, which will reportedly be set in Rio de Janeiro, Brazil. The pic will open on Nov. 12, 2021. Fiona Weir will likely return as casting director.
"Tick, Tick…Boom"
Some bombshell news: we have the first casting announcement for the upcoming movie musical adaptation of "Tick, Tick… Boom," directed by Lin-Manuel Miranda. Finally confirming the rumors from this past summer, "Spider-Man" star Andrew Garfield will lead the film, an adaptation of the musical of the same name by Jonathan Larson. Garfield will play Jon, a fictionalized, dramatized version of the late composer. Imagine Entertainment's Brian Grazer, Ron Howard, and Julie Oh will produce with Miranda. He will direct from a script by "Dear Evan Hansen" writer Steven Levenson. There are two other major roles still to cast before the film begins production, so be sure to keep an eye out for upcoming casting news, as well as background opportunities when the film starts production next year. Miranda typically works with Telsey + Company, but no CD has been confirmed for this project quite yet.
"Spider-Man: Into the Spider-Verse 2"
Speaking of "Spider-Man," we are heading back into the Spider-Verse. Sony announced on Friday that it will release a sequel to its Oscar-winning animated feature, "Spider-Man: Into the Spider-Verse." The project is scheduled to hit theaters on April 8, 2022, and while that is a long time away the producing team behind the first film—writer Phil Lord and Christopher Miller—will be back to make sure the sequel brings the same magic as the first film. Joaquim Dos Santos will helm this installment, however, from a script by Dave Callaham. Expect Mary Hidalgo to return as casting director.
"Ant-Man 3"
Another hero will also return to the big screen. Marvel announced this weekend it will be moving forward with a third installment of "Ant-Man," starring Paul Rudd as the titular superhero. Director Peyton Reed has closed a deal to return as director after helming the first two pics in the franchise. Evangeline Lilly and Michael Douglas are also expected to reprise their roles. Release details have yet to be confirmed, but Variety sources say the movie will shoot at the end of 2020 for a likely release of 2022. Expect Marvel casting vet Sarah Finn to return, as well.

"Soundtrack of Silence"
Channing Tatum is partnering up with some former collaborators for his next big project. The "Magic Mike" star will lead Paramount Pictures' "Soundtrack of Silence" and reteam with the writing and producing team behind "Dear John." Temple Hill's Marty Bowen, Isaac Klausner, and John Fischer will serve as producers alongside Free Association and Tatum. Jamie Linden will pen the script, and now the studio will seek a director for the project. This is one of several projects Tatum has worked with Linden and Temple Hill on, including "Dear John" and "10 Years." The new feature "chronicles Matt and Nora Hay's journey to preserve love in a world without sound, and how some of the greatest songs of all time helped them do it." "Dear John" and "10 Years" have used different casting teams, so this will be one to watch.
"Big Shot"
Disney+ is adding another show to its catalog. John Stamos will reportedly lead "Big Shot," a new series written and executive produced by David E. Kelley and Dean Lorey and produced by ABC Studios. Brad Garrett will executive produce the one-hour dramedy, which follows a temperamental college basketball coach who gets fired from his job and must take a teaching and coaching job at an elite all-girls private high school. According to Deadline, this marks the highest-profile scripted series order to date for the streaming service.