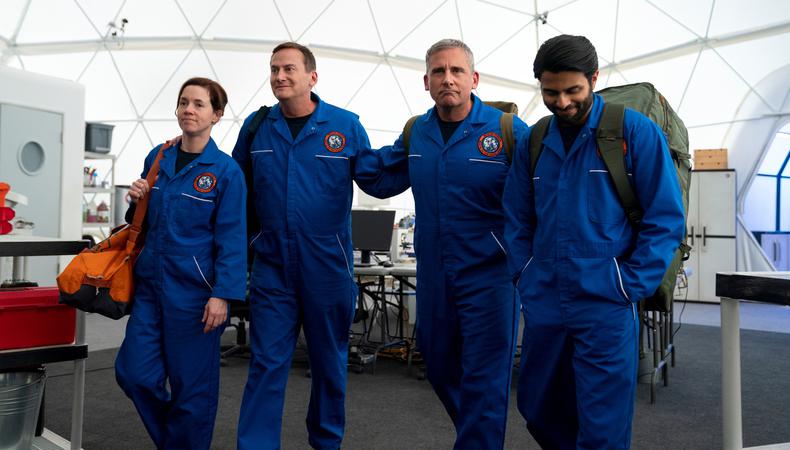 Even if you don't recognize Greg Daniels' name, there is virtually no way you won't recognize his work. Daniels is behind some of the most beloved television comedies of the past two decades, including "King of the Hill," "Parks and Recreation," and that little show "The Office." In May, he added to that impressive résumé with not one but two new series: Amazon's "Upload" and Netflix's "Space Force."
As Daniels tells Backstage, "There are different ways to create a TV show," and these two series are perfect examples of that. "Upload," about a near future where people can choose to die or upload their souls to a virtual reality afterlife and still interact with the living, was a long-gestating idea that dates back to his days writing for "Saturday Night Live" in the 1980s. "Space Force," alternatively, was brought to him by Netflix and his "Office" collaborator Steve Carell, pitched as a comedic take on the eponymous new branch of the U.S. military soon after it was announced in 2018.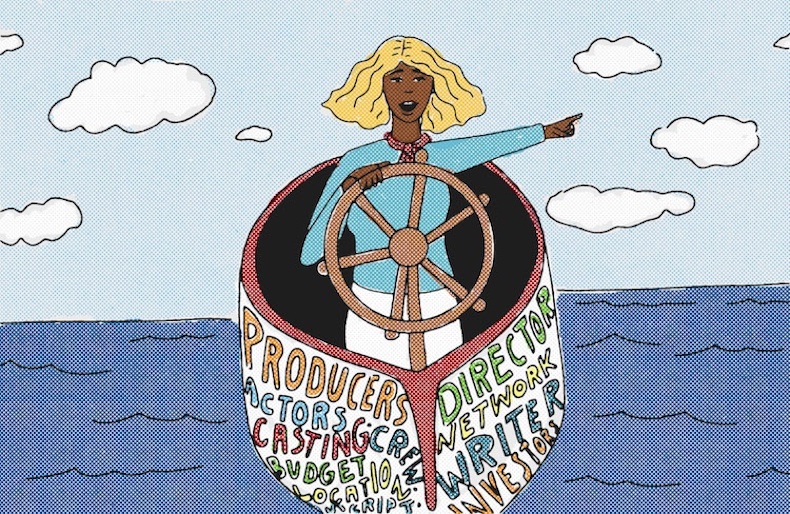 How to Become a Showrunner
But Daniels doesn't just rely on different methods of creating; he also believes in a casting approach tailored to each project. For example, "Upload" is full of new (and new-ish) faces including Robbie Amell, Andy Allo, and Allegra Edwards, while "Space Force" is an ensemble of legends like Lisa Kudrow, John Malkovich, and Carell. Though known for building much-loved ensembles, Daniels sees merit in all types of casts. "It's very fun to bring people to the audience who you haven't necessarily seen before. The cast of 'Upload' has done different things, but you don't have a lot of preconceptions, and that's fun," he says. "There's another excitement with 'Space Force'— it's like a supergroup. You're starting with somebody hugely famous [Carell], so it makes more sense to populate the world with people that feel like peers of his."
Anyone familiar with Daniels' comedy knows characters—and therefore casting—are paramount to the success of the story. That might be why he excels at building well-rounded ensembles, which benefit both actors and writers alike. "When you go to the trouble of casting it and you find an actor who is the perfect fit for that character, it's exciting. You think, How do I give them jokes? How do I find moments for them?" he asks. "Even side characters are thinking their own thoughts and are the stars of their own lives. They're going to do funny, surprising things because they're not just standing there trying to hold a box and hand it to the lead; they've got their own lives."
Read what Tawny Newsome has to say about working on "Space Force."
It's been said that in television, the writer is king, and in today's crowded TV landscape, great writers are in high demand—which actually informs Daniels from the start. As he describes it, "Part of the writer interviews is me trying to explain why the show I'm hiring for is going to be an important, unique, groundbreaking show. And those sort of sales jobs that I'm doing often give me insight as to what I could do better on the show."
That type of listening and questioning how best to use talent on both sides of the camera has helped him create ageless, fan-favorite work, and Daniels thinks the field is open for others to do the same. "I don't think you have to just be a writer to create a TV show anymore. You have to think about character and plot; that's what writers do, mostly. We're in charge of telling the stories," he says. So, transcribe your favorite TV shows to practice writing scripts, learn how to build character through topical jokes, and then write your own idea.
And, most importantly, don't lose hope. After all, it took more than 30 years for "Upload" to become a reality. "You've got to figure out the characters, but once you've done that, it's still going to be funny 10 years from now."
This story originally appeared in the July 2 issue of Backstage Magazine. Subscribe here.
Looking for remote work? Backstage has got you covered! Click here for auditions you can do from home!