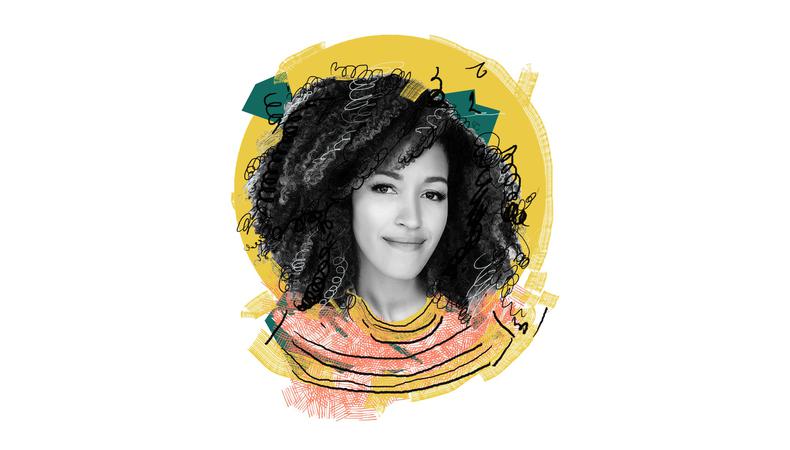 From the stages of Chicago, where she studied theater and was part of Second City's mainstage cast, to the voiceover world as the co-host of the popular podcast "Yo, Is this Racist?" and as Ensign Beckett Mariner on the animated CBS All Access series "Star Trek: Lower Decks," Tawny Newsome's career shows breadth and depth. With an additional slew of TV roles under her belt, including "Bajillion Dollar Propertie$," "The Comedy Get Down," and the upcoming Netflix series "Space Force," Newsome reflects on her experiences and her less-than-perfect audition for one very famous live sketch show.
APPLY: Find Chicago Casting Calls & Auditions Near You
What has playing Angela on "Space Force" added to your acting skills?
The king of TV comedy, Steve Carell—working alongside him, just seeing what he's like, just watching how he approaches a scene, that taught me a lot. All comedians are different in how they want to tackle stuff. Coming from my Chicago theater roots, to work alongside John Malkovich is a jaw-dropping experience. It's so cool to watch him be so effortless and convey so much. Now that I've seen the rough cuts, it's exactly as magical as it was in the room watching him do it. The pairing of the two of them is really incredible.
Tell us about your first day on a professional set.
I was thinking, Don't fuck up your one line. You have one line, Tawny. All you have to say is, "Hey, my name is Jen." It was on "Chicago Fire" in Chicago; I played a woman who said one line, and the next time you saw her, she was dead from a car crash, so that role didn't recur. I was like, "Don't mess this up." Those first jobs are such small co-star jobs; they're so exciting and you know people will see it. I had done so much theater and live comedy that the only people who see it are the people who come to the state you're in to watch it. My family in California are going to see this! My friends all over the country are going to see this! For that one line, there's a ton of pressure to not mess it up, but that's all I have to do. It's almost like you feel overprepared and grossly underprepared.
What was the moment you wanted to be an actor?
I always did plays and I was in choir, so I was always performing as a kid. My parents are not artistic themselves, but they've always been really supportive. This was my sport. I didn't play sports and I didn't do all the other stuff kids in my grade were doing—I was going to do a community theater production. I don't know if I declared it or knew this would be an adult profession, as well. When I was a junior in high school and the college fervor was starting to set in and my fellow AP classmates were thinking about going to big schools to be chemists or whatever cool science things they did, I was like, "I think I'm going to apply to NYU and DePaul."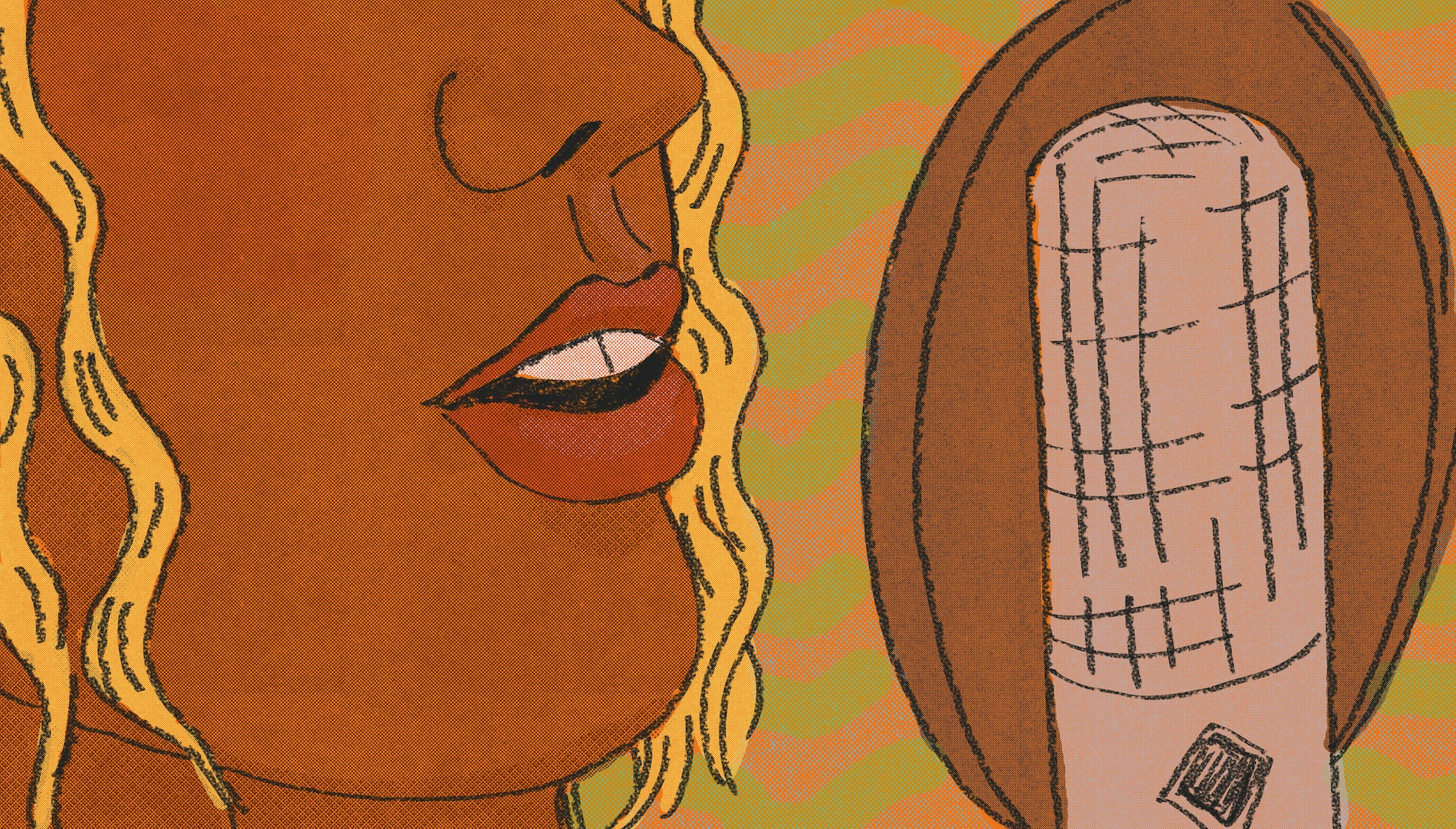 Voiceover 101
How did you parlay your theater and comedy work into voiceover work?
I think it came from podcasting, because I played so many characters on podcasts over the last few years and got really comfortable improvising in an aural setting. I had a ton of voice training my whole life when I wanted to be a classical singer—I trained classically for a while and realized I did not have the chops and I was far too much of a goof to pursue classical music. The coupling of having an incredible foundation of vocal training, both singing and speaking, and then my improvisational work and doing podcasts, it feels very natural to do VO work.
What advice would you give your younger self?
I'm thinking [of] college and immediately post-college, I did so many little things, I had so many weird hustles: I'm in theater, I'm in a band, and maybe want to design clothes. I did so many little things I'm so grateful for now. If I'm improvising or writing, I never have a lack of experiences to draw from because I feel like I've lived 20 lives. I would say to maybe not even focus more, because I was hyperfocused on things for a period of time and then I'd move onto the next thing and hyperfocus on that. I'd say, take better notes, maybe.
How did you first get your SAG-AFTRA card?
I might've done a weird thing where I worked my way in by doing a bunch of little commercials. There was a lot of lower-budget commercial work in Chicago when I was coming up. That was my bread and butter. That's what I thought my life was going to consist of. I never thought I was going to move to L.A. I thought I was going to stay in Chicago—I love that city so much—and do live comedy and every now and then I would do a nice commercial and that would pay for my $1,100-a-month apartment. I thought it was going to stay that way, and then I got killed off of any ambulance show in Chicago and I was like, "Welp, if you want to do TV, you'd better go someplace where you're not dead in their universe."
What's the wildest thing you ever did to get a role?
I don't have a story of those things, because I have always had such cringe factor with that type of behavior. Not that it doesn't work for some people, and I applaud them for doing it and getting it and having it work out. But the stories we don't hear about are all the people it doesn't work out for and how uncomfortable that might be for the exec or the casting person on the other end. My level of cringe is too high. I think: What would I want? What would I think is chill and normal and nice? And that's going to the audition and doing a good job. I feel like the stunts, they're too wild for me to try.
What is your worst audition horror story?
My audition for "Saturday Night Live" wasn't great. I don't know what I was doing. That audition was you do some impressions, you do some original characters, and I was excited about my original characters because I had been performing at Second City for a couple years by then. But at Second City, we don't do a ton of impressions, so I worked on some just for the audition. Oof, the things I chose. I believe I did Phylicia Rashad, which wasn't very topical at the time, and I think I did Jesse Jackson. Neither one was great. I could've at least done someone current and been bad. This was Obama's first term, and I had a fear of doing a Michelle Obama. Every black girl they see is going to do Michelle Obama, and mine's going to be bad! So I tried to go outside the box and went a little too far.
How do you typically prepare for an audition?
I try to have a good morning, first and foremost. I learned that during pilot season a few years ago, when I'm in a wild, stressed place and [don't] get a chance to eat properly or do my workout or all my normal, grounding things, then I go into auditions weird or unsettled and stressed, and usually I don't get it. When I don't let this business give me complete whiplash, when I take ownership of my day and try to schedule things with a bit more breathing room between, I do better all around. That is a general way to approach all auditions for me.
What about for voiceover auditions?
I used to do a lot of vocal warmups back in Chicago. I used to do vocal warmups every day or before a performance. I haven't had to do them as much. If I'm going to do a big loud screaming part, I'll do some warmups, but for general podcasting or regular spoken stuff or even some song stuff, I don't warm up a ton. I used to work in bars in Chicago and I think my voice was always tired from working, so I think since I've been lucky enough to not have a day job, that has saved my voice.
Speaking of day jobs, what's your most memorable survival job?
A weird one was I used to be on this follow-along dance team that would go do follow-along dancing at bar mitzvahs and birthday parties. We would be the entertainment, just a bunch of people in sequins leading grandmas and grandpas in the "YMCA" and "Rockin' Robin."
What performance should every actor see and why?
I don't know what's wrong with me that I can't think of an iconic performance! I know there were things that inspired me. I get overwhelmed at how many amazing actors have come before me, how many comedians. There could be a sketch from "SNL" from the '70s I could say, or a film. I will say my first thought is Nicolas Cage in "Moonstruck." It's so wild.
Looking for remote work? Backstage has got you covered! Click here for auditions you can do from home!