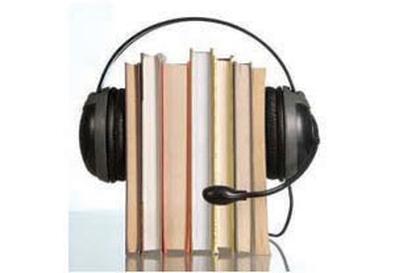 Richard Ferrone has seen the world of audio books come full circle. When he started narrating in 1990, they were mostly available in libraries or through subscription and were hard to find in major bookstores—perhaps 10 titles on a shelf. By the end of the decade, "you didn't have just one shelf," he recalled recently, "you had a whole wall." Now, in the age of digital downloads, the shelves are sparse again.
But that doesn't mean business is slow. In fact, it's booming, for well-established veterans such as Ferrone and for newcomers like Shannon McManus. The Los Angeles resident started narrating audio books in mid-April and by late October had already recorded seven titles.
According to a 2009 survey by the
Audio Publishers Association
, 30 member companies totaled $331 million in revenue in 2008, and the industry as a whole might gross close to $1 billion a year. An independent producer who has been working in the field since the early 1990s said, "The volume of production coming out of trade audio book publishing is staggering—many times what it was a decade ago."
Anecdotal evidence from actors is also encouraging. Of the 10 who were interviewed for this article, all were making their living exclusively as actors, and earnings from audio book publishers accounted for about 33 percent to 85 percent of their annual income.
As always, there are downsides to rapid growth. Vast production has meant inconsistent quality, and hourly wages have, on average, dropped considerably. "I had friends of mine in the early '90s getting outlandish sums of money—$10,000 to $12,000 for three days of work," said Scott Brick, a leading voice in the industry, with more than 600 titles to his credit. "These days, you're going to be lucky to get $3,000" for that amount of time.
This small square of the entertainment industry is, like every other, in an intense period of adaptation, and actors are working harder than ever. The independent producer, who asked to remain anonymous so he could speak candidly about a business where he is a free agent, wondered via email whether audio books have downshifted from the golden age of the 1990s to the bronze age of the 2010s.
Tavia Gilbert, an actor in Portland, Maine, was more neutral. "I think the audio book industry is in a really interesting transitional point," she said. "It will be interesting to see how it shakes out."
'Quite, Quite a Task'
Audio book narration is like every other form of acting, only more so: Anybody with a mouth thinks they can do it. Sean Pratt, who has narrated 600 books since the mid-'90s and is in the middle of recording David Foster Wallace's "Infinite Jest," constantly receives queries from actors who want to break into the field. This is what he tells them:
"Go home, go to your bookcase, shut your eyes, reach out, and grab a book. You don't get to choose. Take that book and sit somewhere quiet and small, like a closet, and read out loud for three hours a day. If you have any stumbles, back up and start the sentence again. If you hit a word you don't know how to pronounce, go look it up. Do that for three hours a day, for two weeks, and then, if you're still interested, give me a call.
"In 16 years," he said, "I've had five people call me."
Kyle McCarley, who lives in Los Angeles, is a relative newcomer to the business. He built his own studio for about $1,000 and has established a voiceover career during the past two years. When asked how hard it is to be a narrator, he laughed. "Oh, it is quite, quite a task," he said. "Quite an undertaking."
When McCarley gets a book, he reads it thoroughly to familiarize himself with the story, to find the voice of the author, and to write a character guide. Some books have 100 or more characters, and he provides a unique voice for each. "After I finish reading, I go through the guide and record a short sample," he said. "I'll have [the producers] listen to it and see if they have feedback. If they want a change, I'll record a new sample."
Only then does he go into his recording booth, where he works eight hours a day for three or four days straight. He spends another week or two cutting the audio together. Because of the quality of his work, McCarley earns $150 per finished hour of an audio book, which is $25 to $50 above a typical nonunion rate. But his actual hourly rate is about $37. "You probably log four hours of work for every finished hour," he said.
Books Undercovered
The American Federation of Television and Radio Artists has had jurisdiction over audio books since the 1930s, when they were first recorded on 78s for the blind. Rates were covered in the Sound Recordings Code, which mandated pay for every hour the actor spent in the studio. In the 1990s, companies such as Books on Tape and Recorded Books discovered a vast consumer market, particularly among commuters. But their business model didn't always lend itself to paying actors by studio hour, said Pratt, who is part of AFTRA's steering committee on audio books.
When he started out, Pratt wasn't an AFTRA member. The union "didn't understand what went into making an unabridged audio book," he said, "how expensive it was, how long [it took] to profit." The audio book companies balked at paying for studio hours, and "AFTRA really missed the boat for a long time about trying to get these things under union contract," he added.
In the mid-2000s, AFTRA officials enlisted Pratt (who had become a member when he worked on a show on HGTV) and other audio book narrators in the hope that they could help the union bring more of this work under contract.
"I brought in three or four [publishers]…and had them sign a union contract," he said. "There are a lot of people who narrate audio books who are AFTRA members who wanted health and retirement, and we worked overtime to bring more and more people on…. It doesn't cost that much more to make it a union gig, and we get health and retirement, so everybody wins."
The deals are also in the publisher's interest, and the union's biggest concession, in some cases, has been changing the pay rate from studio hours to finished hours.
"AFTRA contracts have minimum rates for narrators, plus health and retirement contributions," said Steve Sidawi, an AFTRA organizer. "The rates will vary somewhat" but generally range from $200 to $350 per finished hour.
Holter Graham, a longtime narrator and president of AFTRA's New York local, said getting Audible.com to sign a union deal was one of the key moves. It's owned by Amazon.com and has a large facility in Jersey City, N.J. David Zema, a longtime narrator and radio producer, said Audible is running "a couple of shifts a day," such is the demand for audio books.
Since the Audible signing, Graham said, "we're signing deals left and right."
Breathe
Gilbert's first response from the audio book world was swift and certain. "We're not interested, thank you so much, don't apply again," she said she was told by a company that received her demo. "They said I had some diction issues, some breathing issues."
She stuck with it; met Grover Gardner, a longtime narrator who has worked as a casting director for Blackstone Audio; and has since recorded more than 100 books for several publishers. Gilbert appreciates how the work has improved her acting in other media—mostly through her improved breathing.
"That is the essence of life, and so that's the essence of every acting job," she said. "You go from inside out, from the breath through the musculature of the body, and then the character radiates from there."
She also relishes the talent required to make a quality audio book and hopes that increased production doesn't dilute the work. "Somebody's not reading a book for you; they're performing a book for you," Gilbert said. "Yet there are more and more actors coming into the market because it's accessible…. If you have the technological tools to
be an audio book narrator, you can do it—technically. But I can hear the difference between someone who's acting with their voice and someone who's reading a book."
---
Resources
Here's a short list of audio book industry websites.
ACX.com:
The Audiobook Creation Exchange, owned by Audible.com, allows authors, agents, publishers, and other rights holders to exchange information and narrators and producers to find work.
AudioPub.org:
The site of the Audio Publishers Association, the trade association for the industry.
Voices.com:
A jobs site for producers and actors.

Voice123.com:
A jobs site for producers and actors.