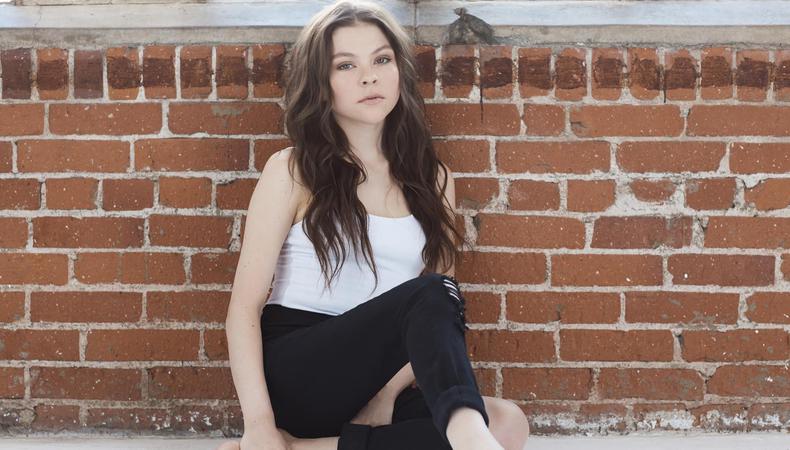 The following Career Dispatches essay was written by Hannah Zeile, who plays the teen version of Kate on "This Is Us."
I remember receiving a DVD set for the first season of "Hannah Montana" as a Christmas gift and to my delight the DVD included some bonus features. Within these bonus features was Miley Cyrus' audition tape for the role she famously booked. I was in awe seeing Miley in her own clothes, in a little room, talking about how she was missing school to audition, and performing scenes I had previously seen on television. It was inspiring to me as a young girl and made me feel like being an actress was a tangible dream.
I did a lot of auditioning, and worked on a couple things when I was 13 and 14. As everyone says (and it's true), this industry is full of rejection, and it can fill you with self-doubt. Suddenly, my dream didn't feel as tangible. I decided to take a four-year hiatus from acting to focus on high school and all that comes with it, but in the back of my mind, I knew I would return because of my deep passion for the craft. I think that is my main message in this story: I was always led by a passion and a love.
Why "This Is Us" Has One of the Best Acting Ensembles
At 18 years old, I was working as a cashier at Chipotle and realized that although it was a great job for me at that time, I had always wanted to be an actress. The passion never left—but my self confidence had. It was hard for me to believe in myself, or believe that I had anything special to offer. But I decided to push myself because my love for acting was stronger than my self doubt. The story goes, I went in for my first audition back since my hiatus for a role on "This Is Us." I actually left mid-cashier shift to go to my second audition with Dan Fogelman himself (the show's creator) and before I knew it, I was quitting Chipotle to become a working actress.
So, the real point here is to always remember and be led by what you love and what you're passionate about. There can be many "nos" before a single "yes," and a lot of loss before a victory. However, don't let a "yes" or a victory be the only driving force or the only thing validating your self-worth, because that is an unstable foundation and a recipe for defeat. I always remind myself how much I love stepping into a character's reality, and leaving my own behind. I remember how nothing else around me feels relevant when I am in the middle of a scene.
Find what you love about this career and it will make every late night memorizing lines, every self-tape, every car ride in traffic to your audition, and even every rejection, worth it.
What advice would you tell YOUR younger self? Get more Career Dispatches right here!