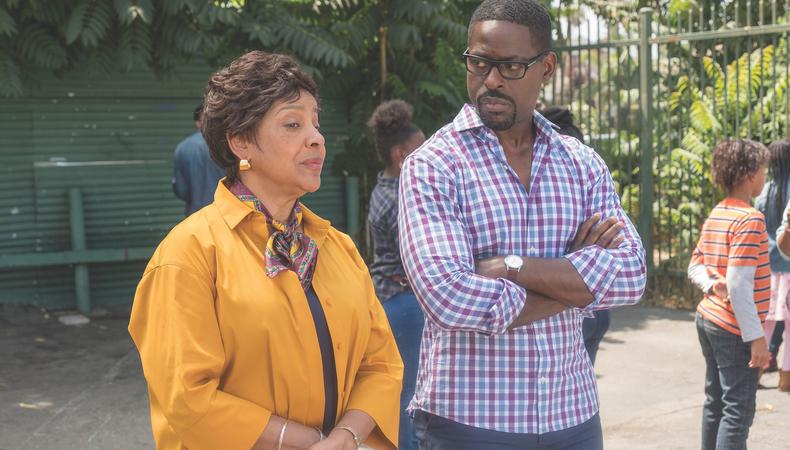 As we look back at 2020, we at Backstage have pinpointed the year's best big- and small-screen ensemble work for your SAG Awards consideration and beyond. For more voting guides and roundups, we've got you covered here.
Main Cast: Eris Baker, Parker Bates, Asante Blackk, Sterling K. Brown, Lonnie Chavis, Griffin Dunne, Niles Fitch, Mackenzie Hancsicsak, Justin Hartley, Faithe Herman, Jon Huertas, Chrissy Metz, Mandy Moore, Lyric Ross, Logan Shroyer, Chris Sullivan, Milo Ventimiglia, Susan Kelechi Watson, Hannah Zeile
Casting by: Tiffany Little Canfield, Josh Einsohn, and Bernard Telsey
Created by: Dan Fogelman
Distributed by: NBC
NBC's "This Is Us" was the first drama to debut new episodes after the coronavirus pandemic upended the television industry. The series follows three siblings and their sprawling family across multiple generations, tackling real-world hardships head-on. For this latest season, the ensemble masked up and navigated the challenges of both COVID-19 and the Black Lives Matter movement.
The tight-knit cast's hard-won resilience comes after a series of challenges back in Season 4. Randall, played by Sterling K. Brown, confronts his lifelong struggle with nightmares and early experiences of racism. Brown, who won an Emmy and a Golden Globe for the role, brings a new level of self-awareness and openness to the heady character. Justin Hartley also finds new depth in the charming Kevin, who is expecting a child with Madison, sweetly played by Caitlin Thompson; he steps up to support Madison and works to regain the trust of his sister. As Kate, Chrissy Metz delivers a standout season as she struggles through an imploding marriage with Toby (Chris Sullivan) and comes out the other side ready to start the adoption process for a second child.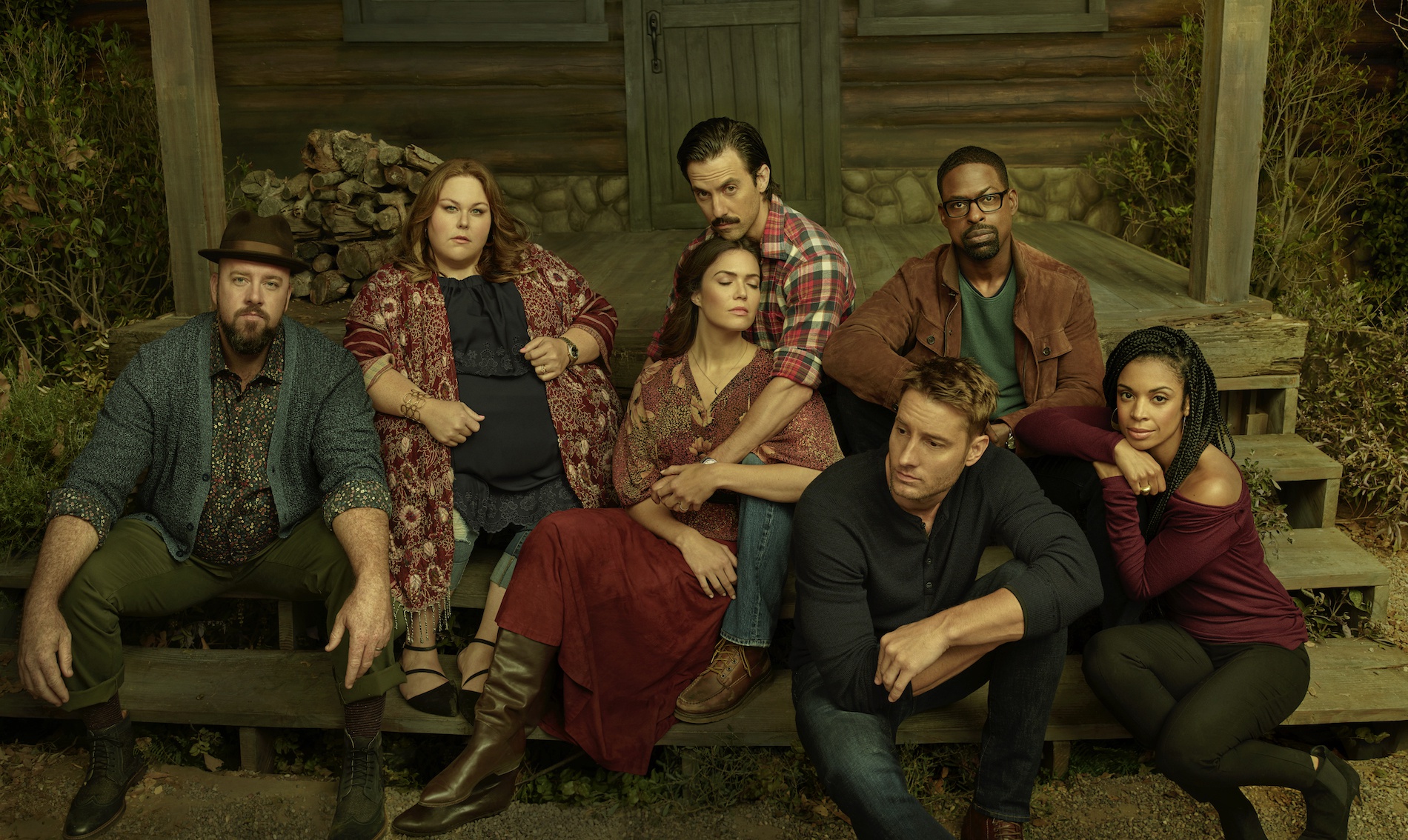 How 'This Is Us' Got Made
But it's the teens who really shine. The adolescent Kevin, Randall, and Kate—played by Logan Shroyer, Niles Fitch, and Hannah Zeile, respectively—offer winning performances as foils to their adult counterparts. Flashbacks reveal the root causes of the trio's inner demons in a three-episode stretch dedicated to each character in turn. Zeile puts forth an exacting performance as an angsty Kate, perfectly mirroring Metz's character work. She takes on an emotionally taxing chapter of the character's life that includes an abusive relationship and an unintended pregnancy.
And as always, Mandy Moore, as the family matriarch, Rebecca, impressively pivots between playing an effervescent 30-something and a grandmother navigating the beginning stages of Alzheimer's. Moore, who won the 2020 People's Choice Award for drama TV star for the role, offers a heartbreaking portrayal of memory loss. The family's struggle with their mother's diagnosis (and the split decision around treatment options) causes a lasting rift to erupt between Kevin and Randall. The tension results in perhaps the best fight of the year on television—a physical brawl on the front lawn that leads to a point of no return after irrevocable words are exchanged.
There's also a lot of love among the throng of characters. The winsome Ron Cephas Jones, who plays Randall's sweet-natured biological father, took home an Emmy this year for his performance as William on the episode "After the Fire," which lovingly imagines a world where the estranged relatives met earlier in life. In the romance department, Milo Ventimiglia and Moore continue to serve audiences marriage goals with their undeniable onscreen chemistry as the younger Pearson parents.
While the show was quick to adapt to the moment, Season 5 was put on hiatus because of the pandemic; episodes resumed this month. Going forward, viewers can continue to expect the unexpected. Creator Dan Fogelman—along with co-showrunners Isaac Aptaker, Elizabeth Berger, and Ken Olin—have inserted twists and sneak peeks at new characters. One thing is certain: The much-lionized ensemble will collectively deal with whatever the next chapter brings, giving us even more awards-worthy performances.
This story originally appeared in the Jan. 20 issue of Backstage Magazine. Subscribe here.
Want more? Stay in the loop with everything you need to know this awards season right here!