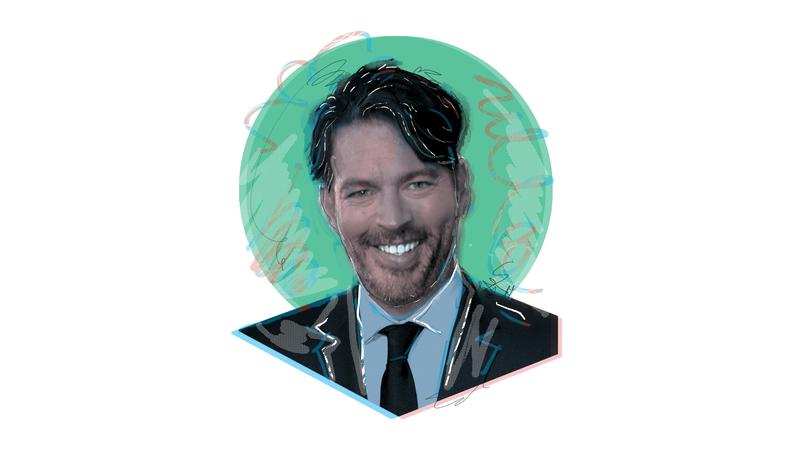 If you ask someone who Harry Connick, Jr. is, you'll probably get a variety of answers. Some may know him as the Grammy Award-winning pianist, composer, orchestrator, arranger, bandleader, and vocalist while others may know him from his acting roles that span TV, film, and theater. Others, meanwhile, may be more familiar with him as the "American Idol" judge who ardently teaches the contestants about pentatonic scales. However you know him, the multihyphenate assures us that he dives deep into every project—including his latest, a limited Broadway run at the Nederlander Theatre, "Harry Connick Jr. — A Celebration of Cole Porter."
I think you of you mostly as a musician, but I know that you are also a terrific actor—how did you get into acting?
High School musicals. In sixth grade, I was playing in the orchestra for different shows. I think I was an oboe player for "Annie Get Your Gun." Then when I got to high school, we started doing "Guys and Dolls" and "Anything Goes" and "Ain't Misbehavin' " and it was just something that I really loved. I just wanted to keep doing it so I started doing a concert thing on Broadway when I was in my early twenties and then I wrote the score for one musical, and then I did a role in another musical, and then I just kept it going.
What is the wildest thing that you've ever done to get a role?
I remember pestering this one director for—I think it was, like, some "Three Musketeers" movie and I really wanted this role and I just would not stop calling him because I thought, Ya know, that's what you do! You just hound 'em and hound 'em. But he was just, like, so annoyed with me that he was like, "You didn't get the role." So I learned very quickly, you don't want to be a jerk, ya know? I would just not stop calling him.
Do you have an audition horror story?
They're all horror stories. I hate it, I absolutely hate it. My heart breaks for anybody that comes in and auditions, because it's like a dog and pony show. You have to jump into it and I do not do well in those situations. I don't rehearse well and I don't audition well. And that is terrible advice because for these young folks reading this, they should know that you must give everything you have in an audition and that took me a long time, because I'm a performer in the sense of, I like to let things roll. Like when I do "The Tonight Show," I don't want to know the questions in advance; I don't like rehearsing because I'm an improvise—that's not a good thing. You should be really prepared for auditions.
Why Tony Shalhoub Once Pulled His Pants Down in an Audition
If you could give your younger self advice—the musician or actor—what would it be?
Just be prepared for whenever the opportunity comes, because it will come. I mean, there's no doubt that some level of opportunity will come your way if you hustle hard enough and you have to be ready for that. For example, I don't know if you know this but the guy that was tap dancing on the film [that is shown during the show], he broke his leg five days before [we started performances]. And I needed somebody that looked like him because the guy who was dancing with me on stage was supposed to be him. And I called a guy, he was in Omaha doing some concert. He's never been on Broadway and I said, "What are you doing next week?" and he said, "Nothin.' " I said, "I need you to learn this choreography and come dance with me on Broadway," and it was his Broadway debut. He was ready. He was so ready for that and if he wasn't then we would have gotten somebody else.
When did you get your SAG card?
Gosh, man. Probably when I did my first movie, when I was 19, I think. I did a movie called, "A Memphis Bell," it was a WWII movie. I think by that point I had signed my record deal and I was just plowing ahead. But, yes, it was an honor to get it for sure.
I know you said you didn't audition for Pajama Game but if you did have to audition for Broadway, do you have a go-to song that you would pick?
I've never had to do it. I don't even know what I'd do, and I probably wouldn't get the role because, I'm telling ya, I'm terrible at auditions. Depending on what I was going in for, I might sing a Cole Porter tune, it just depends on what it was. Any of the songs I sing in this show would be unbelievable songs to sing in an audition because you can go so many different places; you can be real big and loud, or you can be super intimate.
Do you have an actor that when you started out really inspired you?|Most of the people that really inspired me were musicians and it wasn't until I got a little bit older that I started, really admiring actors. I worked with amazing people, like, there was a tap dancer named Maurice Hines, who's [the] brother of Gregory Hines and I was his rehearsal piano player for shows, and I was around these types of performers. Meeting people like Sammy Davis, Jr. or Frank Sinatra, these are people who kind of did both, so I always kind of liked the idea of doing both.
Want more stories and advice from the best in the biz? Read more from the Backstage 5 here!