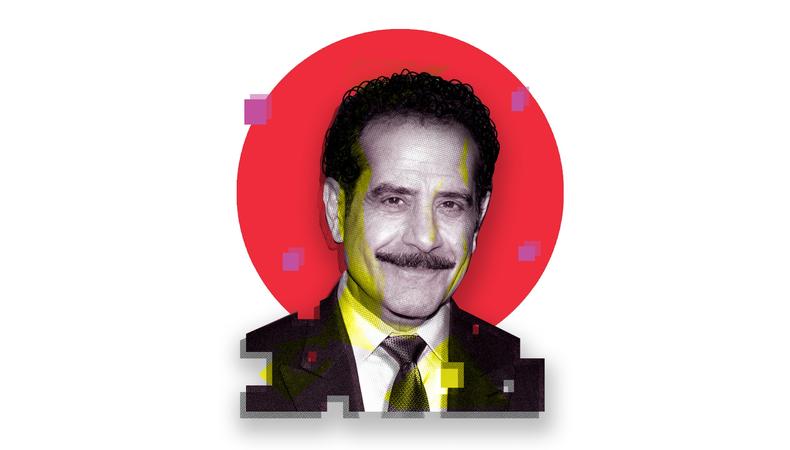 If anyone could bring breeziness to a listless July afternoon in New York City, it's Tony Shalhoub. A few days before the decorated small-screen veteran received his second Emmy nomination for "The Marvelous Mrs. Maisel" (he already has three wins for his work on "Monk," not to mention a 2018 Tony Award for "The Band's Visit"), Shalhoub beat the heat wearing a floral button-down shirt, nibbling steak tartare, and gabbing with Backstage. From pulling down his pants in an audition (he booked it!) to starting an audition song in the wrong key (he did not book it), this is an actor who has seen and done it all—and he's sharing some of it here.
Tony Shalhoub Is on the Ride of His Life
What's the wildest thing you ever did to get a role?
I've done a lot of really stupid things. I think the craziest thing I ever did was that I auditioned for a play, a new play, at the Public [Theater], and the director and the playwright, the two of them were guys that I knew from drama school. I was auditioning for the part of a kind of crazy actor, and it was just the two of them in the room—and again, I had known them both from school, and the director was an actor [in repertory theater with me], too. I pulled my pants down in the audition. If there had been a woman in the room, I probably would have chickened out, but since it was just them, and I knew them, I did. It wasn't called for in the scene. That's what you call desperation. I got it. I think they felt sorry for me.
What would you consider your "big break"?
People always ask, "Was it 'Wings'?" No. It was when I had my first gig out of school and I was making $300 a week and I thought, I've arrived. God knows we weren't making a lot of money, but it was our first paying gig, so we thought, Fantastic! We're doing what we love. It was great, because [with] school, you're paying to go to get your training. Now, we're basically doing the same thing with the same people, and now they're paying us? Fantastic.
What is your worst audition story?
There are so many bad audition stories. When I lived in New York in the '80s—that's the 1980s, for the record—my agent talked me into auditioning for a musical, and I did not do musicals. "The Band's Visit" was my first musical. Back then, I auditioned to replace Jason Alexander in "Jerome Robbins' Broadway." I had to learn two songs for the audition. I rehearsed and practiced with a piano player, and was terrible. I knew I had a terrible ear. I got in the audition and launched into the first song in the wrong key. I had been practicing for weeks! Didn't get that one.
READ: Rachel Brosnahan: A New Chapter
How did you get your Equity card?
I got my Equity card my third year at Yale School of Drama because, as students, we were getting fed into small roles at the Yale Rep. It was a conservatory situation, so Yale Rep was a professional theater, and after you did a number of parts in those Equity productions, you earned enough credit and, as we graduated, we all got our Equity cards.
What advice would you give your younger self?
You're not as much of a dweeb as you think you are.
This story originally appeared in the August 22 issue of Backstage Magazine. Subscribe here.