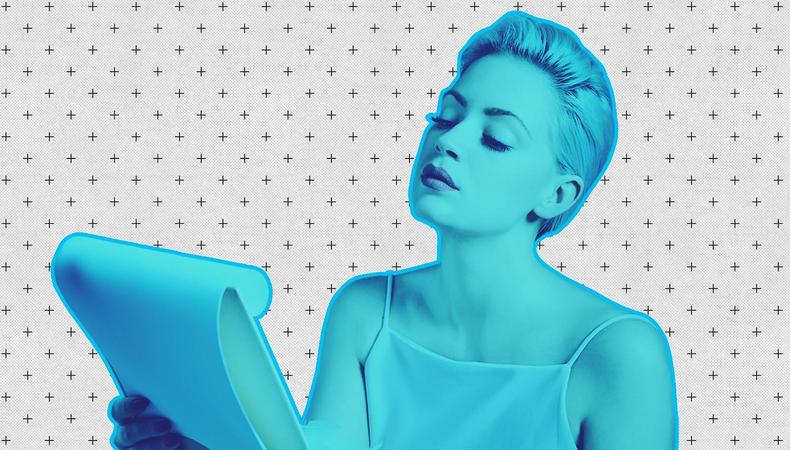 Q: I'm nonunion and have been going to many EPAs lately. I haven't had the chance to be seen, but I've been able to leave my headshot and résumé with the monitor each time. Do casting directors ever look at headshot and résumé drop-offs? —@theaterperson876, Backstage Community Forums*
Yes, they do. I have cast many projects where actors have dropped off their headshots and résumés, and in some cases, it's led to an actor getting an audition.
Here are some examples of how doing this turned into an opportunity. I was casting a television project, and my assistant came to me saying an actor had just dropped off his headshot and résumé. She thought he looked right for the role we were casting and handed me his materials. I told her to set him up for an audition.
Another time, an actor came by my office with a box of delicious pastries. When I opened the box, she had taped her headshot and résumé to the inside of the lid, along with the role she wanted to audition for. I admired her creative chutzpah and brought her in to audition for the project.
As a final example, one night I was working late on a pilot and a pizza was delivered to my office. I hadn't ordered a pizza, but when I looked under it there was an actor's headshot and résumé in a clear plastic cover. I thought this was quite amusing and brought him in for an audition.
Headshots: Everything You Need to Know
I'm not saying you need to bring food, coffee, or treats to casting directors to get auditions. These are just real examples of what's happened at my office when materials have been dropped off in different ways. It's always good to promote yourself and get your headshots and résumés out to casting directors. I suggest leaving a short note with your materials telling the casting director that you would love to read for a role on a particular project.
Promoting yourself and getting seen could lead to audition opportunities. You never know when you'll be in the right place at the right time and the casting director will think, This person looks perfect for the role, and give you an audition.
*Submit questions for our Experts on Backstage's Facebook or Twitter accounts or via our forums page at backstage.com/forums!
This story originally appeared in the Oct. 31 issue of Backstage Magazine. Subscribe here.
The views expressed in this article are solely those of the individual(s) providing them,
and do not necessarily reflect the opinions of Backstage or its staff.