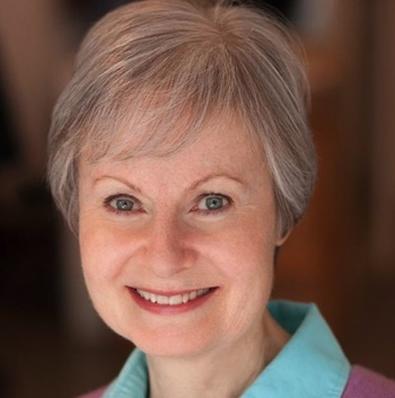 Today, I want to ask, "Are we present in our auditions?"
In my last article, I focused on "impression-motivated" vs. "expression-motivated" auditioning. The former separates us from and the latter connects us to the people behind the table. Why are we in this business if not to "get connected" to our peers, our mentors, the industry, our audiences? How do we do that without first connecting to ourselves?
Let's focus on one critical factor: Not hiding behind your voice in your auditions! The folks behind the table want the human connection to happen, which is what you want too. Right? So, why is your voice running your audition? Because you have defaulted to your "limiting editor," which presses you to show them what you've got vocally. The internalized message might go like this, "I am not enough but my voice is."
So, the courage to come out from behind our voices and to get connected to ourselves in our auditions is the unequivocal key to ensuring that we – not our voice – run the show. Write these words everywhere you can. Speak them as your mantra continually: My voice follows the story. I am the story.
Make no mistake. If you are the story, you will have to answer acting questions unanswered in a voice-based audition. The courage to be known in your auditions invites homework, and this invites showing up. Our auditions remain general, offering little insight into who we are, when they are voice-based, "impression-motivated" auditions, which push our voices at the table. When the voice rules, there's little need to make specific acting choices because we are so busy pushing that there's no room for our personalities to emerge. But who we are is inextricably linked to unearthing the most spontaneous, penetrating sounds ever to be emitted from our voice boxes. Our voices are an extension of our souls. It is the stuff of our souls that we must have the courage to tap into and release into our auditions. Then the voice will soar on the story and the connections with the table will happen!
Who you are as human beings is infinitely more interesting and holds greater possibility for fulfillment and success than the high note you hit or the volume with which you hit it.
Your voice follows the story. You are the story. Your story emanates from your soul. It's about showing up for yourselves, being seen, the human exchange, and getting connected.
Dare to harness your voice so that it serves you instead of hides you from claiming your destiny audition by audition.
Kimberly Vaughn is a writer, teacher, director, producer and performer. She co-wrote of "Lord Tom," the musical. She is the founder and artistic director of Kimberly Vaughn Performance Studio, and she also teaches at Circle in the Square Theater School, Pace University, and NYFA. She has directed Edward J. Moore's "The Sea Horse, "The Lost Boy," Sondheim's "Saturday Night," and the world premiere of "Cry Tiger." She produced "Marlene" starring Sian Phillips, "Swinging on a Star," "Hauptman" starring Denis O'Hare, "The Cover of Life," and "Four Women and a Waitress" starring Marthe Keller. As a performer, she appeared on Broadway in "Dear Oscar." She also performed in regional productions of "The Member of the Wedding" with Ethel Waters, "Harvey" with Shirley Booth and Tom Poston, and "Applause" with Dorothy Collins. She received a Bachelor of Science in Speech and Theatre from Northwestern University. Kimberlyvaughnperformancestudio.com